Pastor Irabor Wisdom, the founder of Answers Assembly, Warri, Delta State warned his members against the misuse of faith. Faith, as a concept is the substance of things hoped for, the evidence of things not seen (Heb. 11:1). However, the man of God warned his members against using faith as a basis for making wrong decisions. He mentioned ten foolish things that Christians do in the name of faith and they are :
1. Going to fight the devil in his territory when you are not in a right standing with God and your fire level is very low. He said this is not faith but foolishness as he read from the book of Acts 19 : 15 which says
"And the Evil spirit answered and said, Jesus I know, and Paul I know; but who are ye?"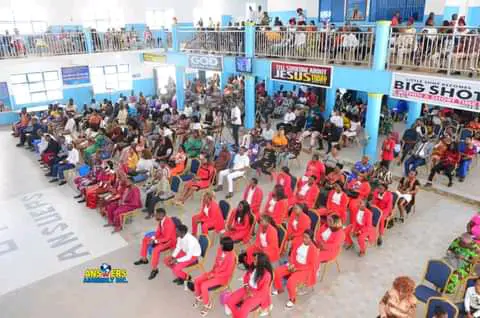 2. Not doing anything to put food on you table in the name of "God will provide". The man of God said it is a clear portrayal of foolishness and not faith. He read from the book of 2 Thessalonians 3 : 10 which says
"For even when we were with you, this we commanded you, that if any would not work, neither should he eat"
He however advised ladies that whenever they want to marry, they should ensure they ask their husband what he does for a living
3. Not avoiding everything and anything that is not good for your health. The man of God said that your body is the Temple of God and it is not faith to be eating ice block all the time because it can give you Pneumonia. To destroy your body and say you have faith is not faith. He advised them to know what they want for their body.
4. Borrowing money without having a project or without having a plan to pay back the money and also borrowing money above your capacity to pay. According to him, this is an act of foolishness and not faith. He also advised them against taking a new debt when they have a debt that is currently running.
5. Refusing medical diagnosis and prescription when you are sick even when you don't have enough faith to reject it. "Any day you fall sick, don't apply faith because it has failed. If you really have faith you will not fall sick", he said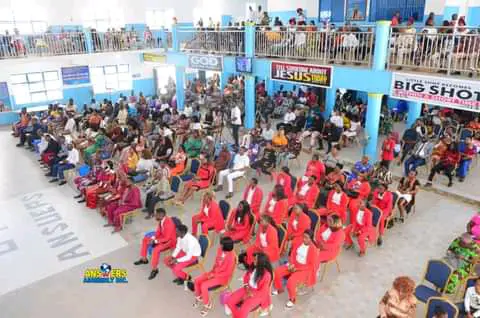 6. Marrying the wrong person and expecting the person to change after marriage is a sign of foolishness and not faith. He said that people don't change after marriage but instead they improve on whatever they were doing before marriage. He advise them never to use their hand and marry problem.
7. Eating with an enemy that God had revealed to you and thinking the enemy cannot harm you. He read the book of Matthew 26 : 23 which says
"And he answered and said unto them, He that dippeth his hand with me in the dish, the same shall betray me",
The man of God however advise is members that if God reveals an enemy to them, they should ensure that they don't use any kind of faith to relate with them.
8. Not saving and investing something aside for the future in the name of you have faith that your tomorrow is bright. He said that there is no bright tomorrow without a savings and an investment for the tomorrow you see.
9. Doing so many projects at the same time when you don't even have the capacity to finish one. He advised them to try to always use one year to achieve something. If they want to marry, they should focus on that and leave building of house; after marriage, then they can build house.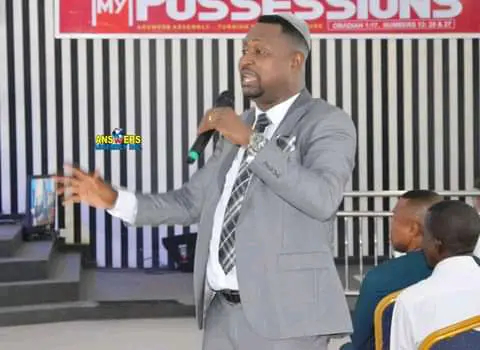 10. Attempting big things when you have not proved your faith on small issues. He said it is an act of foolishness and not faith. He said that before you build a Duplex, ensure that you gave built a Bungalow. Before you go to Dubai to get goods, ensure you have gone to Onitsha, Lagos or Cotonou market.