Is no longer news that Yorubas and Fulani Herdsmen are clashing and working against each other. It was on Friday that Sunday Adeyemo popularly known as Sunday Igboho with his supporters clashed with Fulani Herdsmen and it resulted in riot and unrest, it was reported that two Herbsmen were killed and the house of Seriki Fulani Herdsmen was burnt now. Also his cars, cows were burnt down.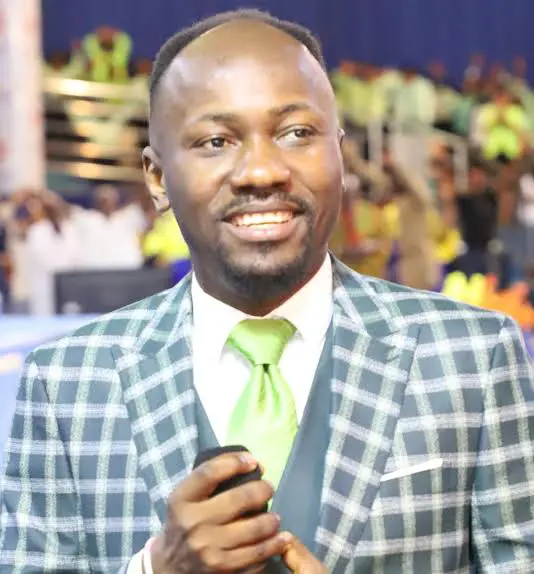 According to Seriki Fulani, he had to work through the whole night in the forest running for his life. The Nigerian Government seeing what is happening blamed Sunday Igboho for attacking the Herdsmen and also for the killing of the Herdsmen. The Nigerian Government ordered the Inspector General of police to arrest and kill Sunday Igboho.
But many Nigerian politicians have warned the Nigerian government not to take any decision that will destroy the Nigerian. Fani Kayode made it known that Sunday Adeyemo is a Yoruba leader who has the backing of Yoruba leaders. He is one of the most celebrated Leaders in Yoruba and if he should be killed, that might result to war in Nigeria.
Also, Senator Dino Melaye made it known that a wrong move might destroy Nigeria, warning the Federal Government to treat the South West issue with care.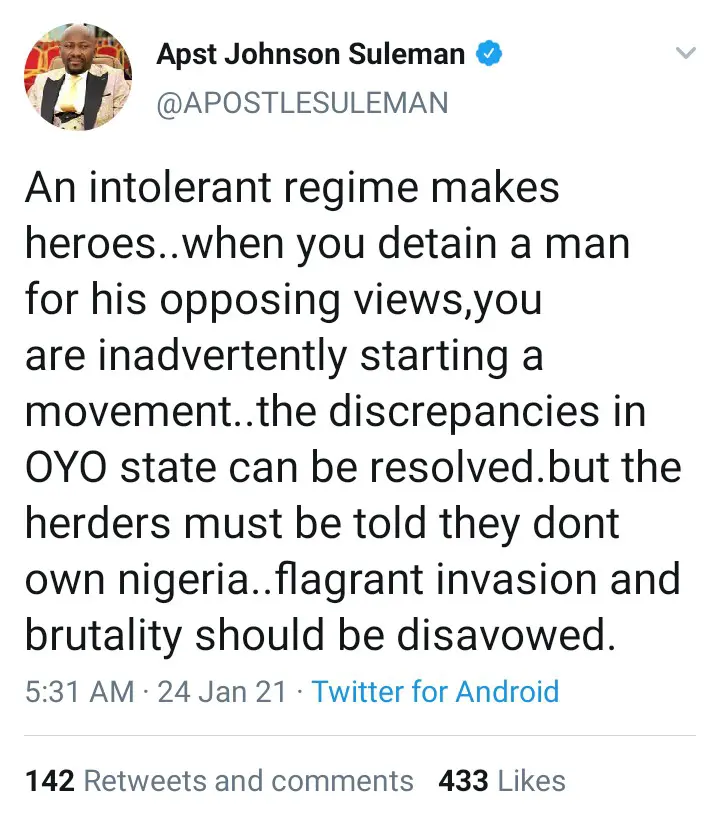 Apostle Johnson Suleman this morning revealing that Herdsmen should be told they don't own Nigerian. He disclosed that when a man is detained for his opposing view that it indirectly means that a movement is starting.