The leader of the Enlightened Christian Gathering Church is the kind of man who doesn't let what people say about him bring him down or even stop him from even doing what he wants, even the law enforcement doesn't seem to know how to stop him.
Bushiri has been the talk for such a long time, and although many don't believe in him and can't wait to see the day the law takes its course against him as he was been charged with fraud and managing to go against his bail rules by skipping the country, his followers don't care and will do whatever it takes to support him.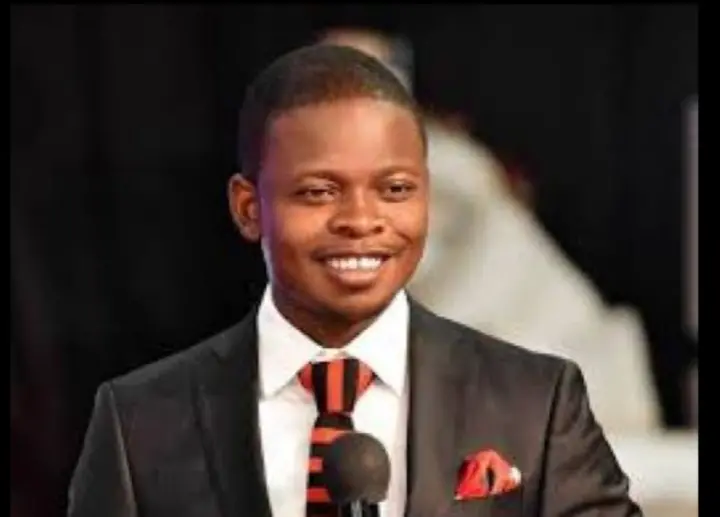 His followers have been behind him since day one, and are now willing to go to Malawi to be part of his Miracle Night Cross Over which will begin in 28 December 2020 till 2 January 2021 in Malawi Lilongwe at Bingu stadium.
Bushiri is famously known for healing and performing miracles, well that's what people who believe in him say, but those who don't believe in him can't wait for the day he falls as they believe that he is a con artist who has seen a way of making easy money.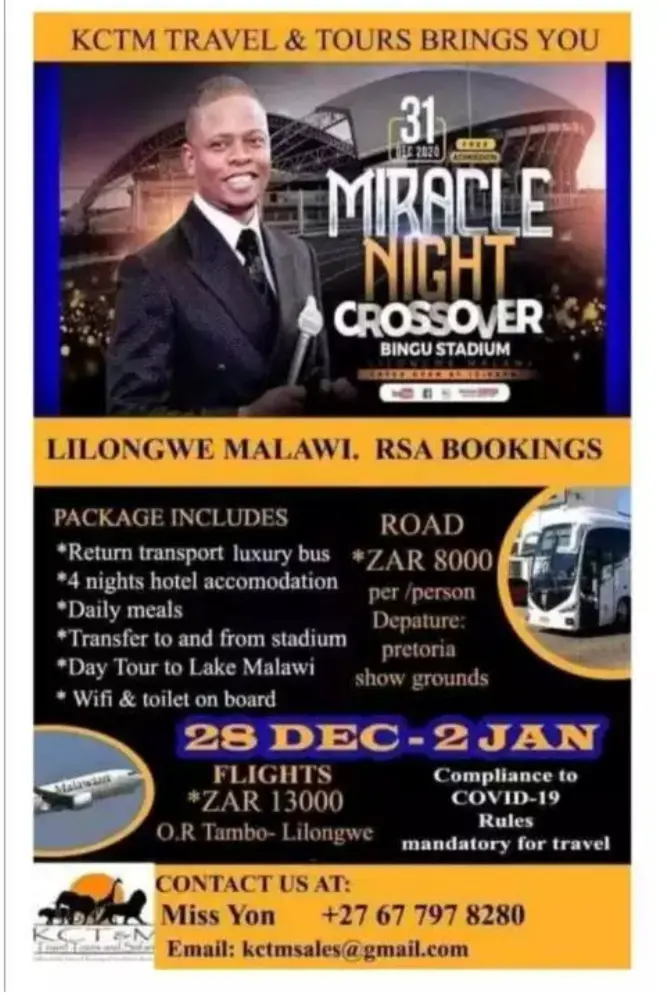 The miracle night cross over tour has caught so many peoples eyes and those who want to travel by flight will have to pay R 13 000 and they will departure at Or Tambo airport. Those who will be traveling by road will pay R 8000. Payments are inclusive of return transport, luxury bus, four nights at a hotel, daily meals for visitors, being transported to and from the stadium, day tour to lake Malawi and full access to WIFI and toilet board.
Although it seems like it's a lot of money, his followers are more than willing to pay the amount so that they can join him at Malawi as he will be doing what he does best.
Below see how people Reacted.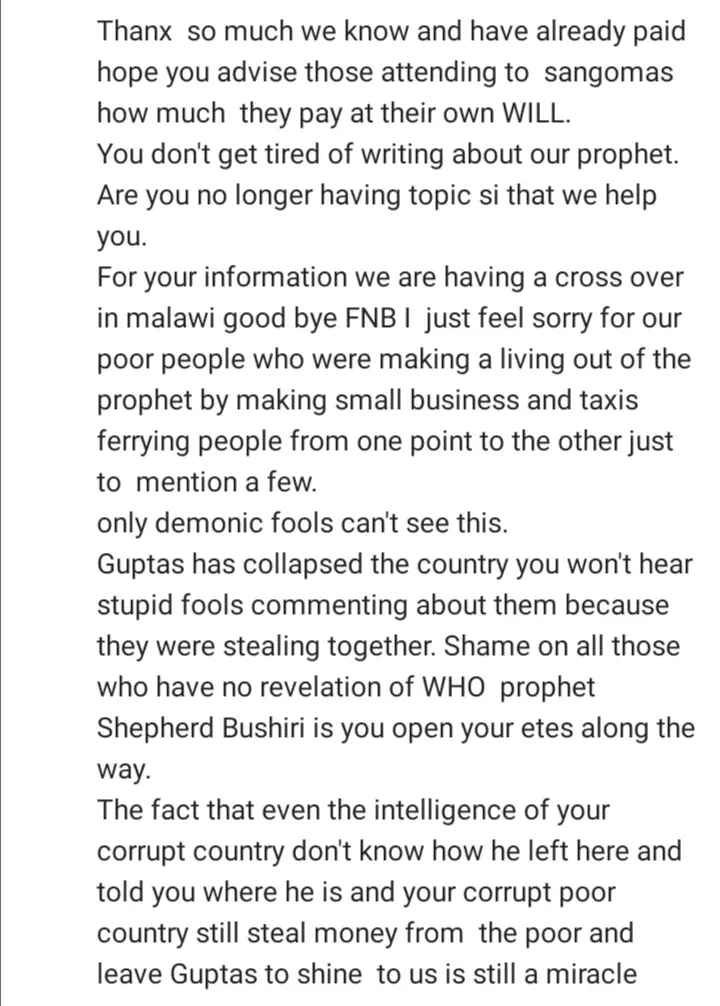 2.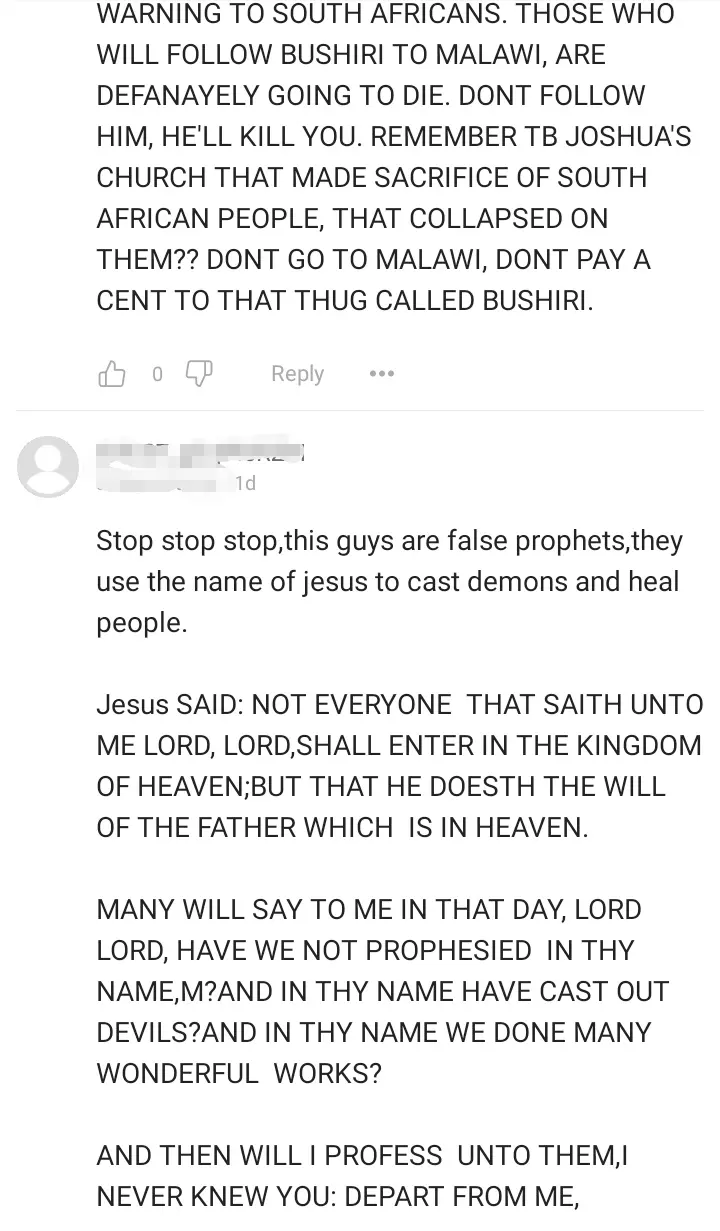 3.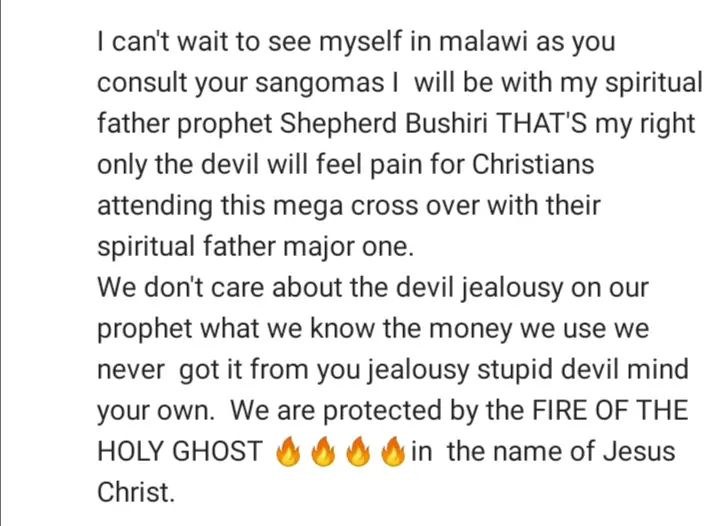 Churchng News