The Ghanaians are hearing about what is going on in Nigeria, concerning the alleged blood-shedding, brutality and the protest against such issues. Many important personalities in Nigeria and beyond have voiced out concerning the ongoing issues.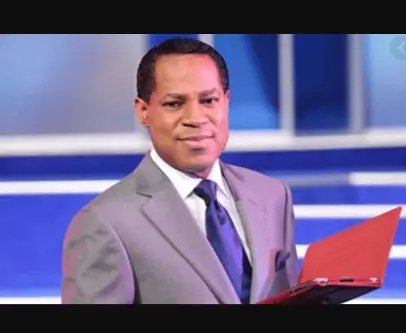 Some pastors and clergymen have made their contributions too. The founder and leader of the popular Christ Embassy, Pastor Chris Oyakhilomen was not left out. He expressed his bitterness in his heart concerning the ongoings in Nigeria. He as well through his sermon made the statement that has got much talking.
During his Friday afternoon message on Love world Tv, he addressed his congregation on leadership and who a leader is. He gave certain characteristics. He described leadership as the ability to serve his people and not just to be served. "Anyone who claims to be a leader but excepts to sit down and be served is not a leader". He stated.
He then gave some qualities of a good leader as:
1. A leader makes sure that his followers are satisfied, and not just to please himself alone.
2. A leader has a listening ear. Anybody who can not listen can not make a great leader
3. A leader is not a double-faced hypocrite.
4. A leader has the burning desire and passion to serve his people and not to be served
5. Also, every good leader has the heart of sacrifice.
Even the son of God, who is Jesus Christ came to this world to serve and not to be served. How much more human beings?
The clergyman disclosed that Ghana is one of the most peaceful African countries. He said the leaders or citizens of our country run to Ghana for safety.
After what we are experiencing in our country is over, we are going to witness another movement of our youths to Ghana, since people run to Ghana to seek refuge. But why? Why should it be so? He said we are far bigger in size and number than them. We also have more resources than these other countries.
He added that anyone that wishes to become a leader should first sit and learn what it takes to become a leader. He must as well knows the qualities of a good leader before he ventures into it. The clergyman added.
May Ghana continue to be a peaceful nation! May our country, Nigeria be able to learn from them too.