It is not uncommon for pastors and material possessions to come to public light and on social media, and more often than not, pastors have been derided whenever such a conversation comes up, due to the fact that there have been quite a lot of stories of people who parade themselves as men of God, simply exploiting unsuspecting person of their material possessions, all in the name of some spiritual exercise.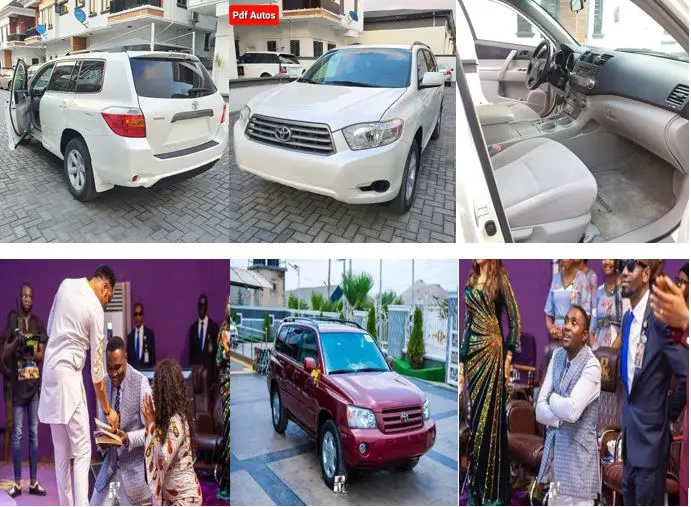 This report however, is a totally different situation, as it is based on genuine reward for faithful service to God and in His vine yard.
Rev. Uche Ume, the founding pastor of Uche Ume Ministries and Power World Ministries Intl., a church in Umuahia, Abia State, broke the news of this miraculous event. He started by pouring encomiums on his resident pastor in the person of Pastor Chinedu Praise, referring to him as "The best resident pastor anyone can have", and described how Pastor Chinedu had stood by him for more than two decades.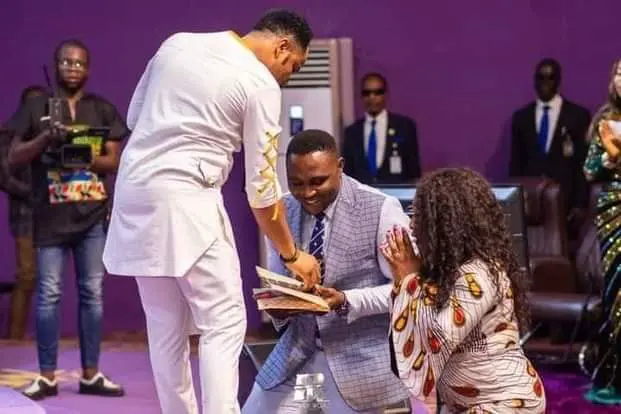 Pastor Uche Ume went on to describe how Pastor Chinedu could have had enough reasons to have departed him as so many did, but even in the midst of mockery by others, Pastor Chinedu believed in his vision, sacrificed to the progress of the work of God, and remained unflinching in his dedication. It was for all his dedication, that Pastor Uche Ume gave him a gift of a car about two weeks ago. This is just the beginning of the story though.
The bigger story happened last week Sunday, 21st March, 2021, when one of Pastor Uche Ume's close friend and a very popular entrepreneur, Amb. Dr. Marksman Ijiomah, the Chairman and President of Chinmark Group and Companies, was led by God to be a worthy blessing to Pastor Chinedu Praise, following the many good reports that Pastor Uche Ume have been giving about him.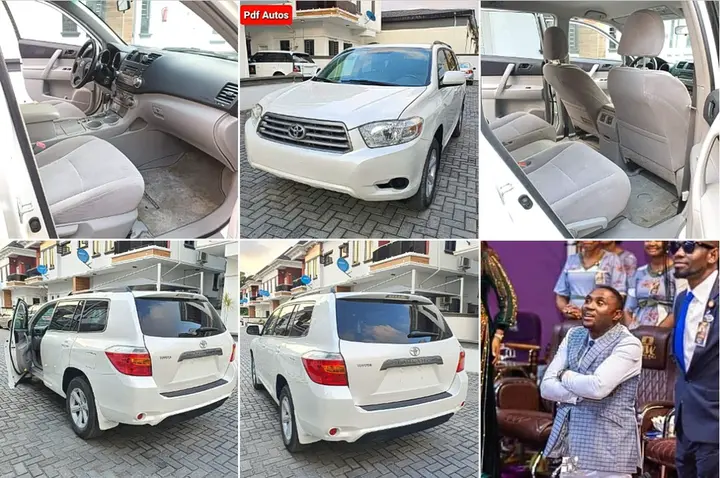 During the second service that very faithful Sunday morning, to the amazement of everyone in Church, and to the obedience of the leading that he got from God, Dr. Marksman gifted Pastor Chinedu with a new Toyota Highlinder; the second car gift he has gotten in a space of two weeks.
He also went further to gift the wife of Pastor Chinedu the sum of N3,000,000 Naira and promised to foot the bill for an all-expense-paid vacation to Dubai for Pastor Chinedu and his entire family.
Pastor Uche Ume concluded by saying; "What a God who does not forget the Labour of Love in His kingdom and rewards faithfulness. Please keep serving where you are. God rewards faithfulness".
Truly, faithfulness in service is a vital attribute that everyone of us must have and live by wherever we find ourselves, particularly when you have the privilege of serving in the House of God.
We always love to hear from our readers, so let's have your take in the comments section.