The founder of Living Faith Church, Bishop David Oyedepo is a great Man of God with many riches and fortunes. The Owner of two great Universities in Nigeria which are the Covenant University and Landmark University in Omu Aran, Kwara State.
He has a personal plane and private jets that he uses to ease his transportation. There have been a trend seen on almost all his planes and private jet. The number 633 is the inscription on all his planes.
According to research, Bishop David Oyedepo reveals that the inscription N633WM represents a verse in the Bible which is Mathew 6 vs 33 which says." Seek ye first the kingdom of God and his righteousness and all other things shall be added unto you ".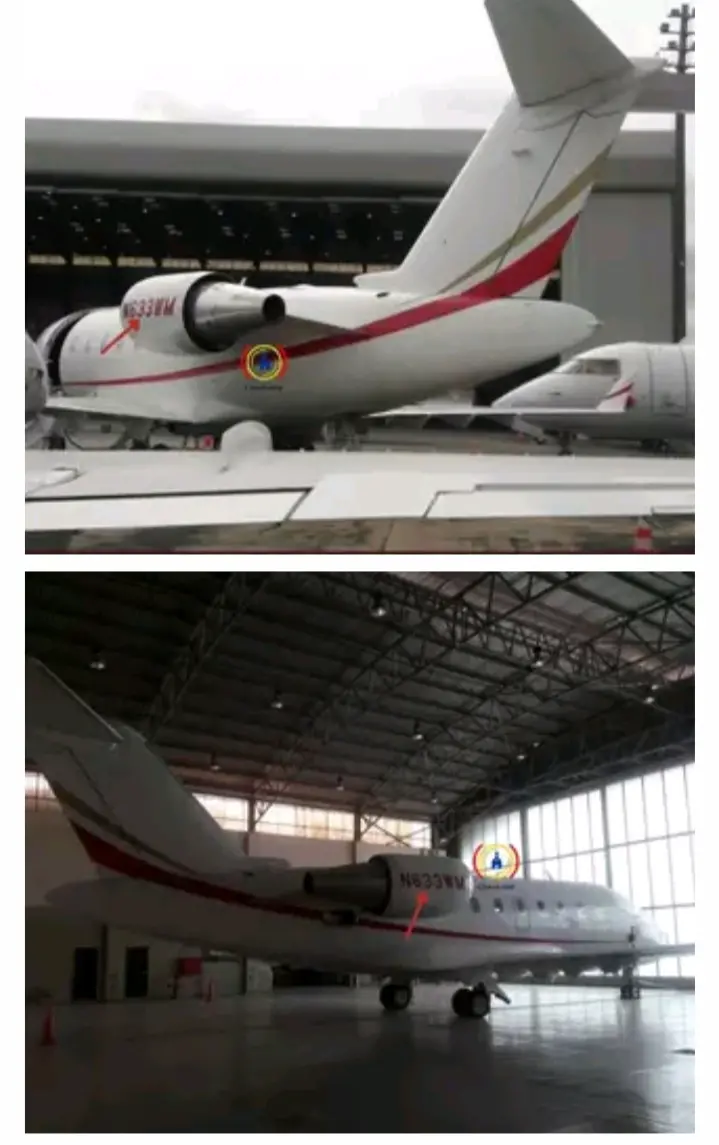 Bishop Oyedepo urge everyone to identify with their maker, Some people are ashame of putting Church sticker on their cars, saying because of the group they work. Are you ashame of the word of God. In his word, he said :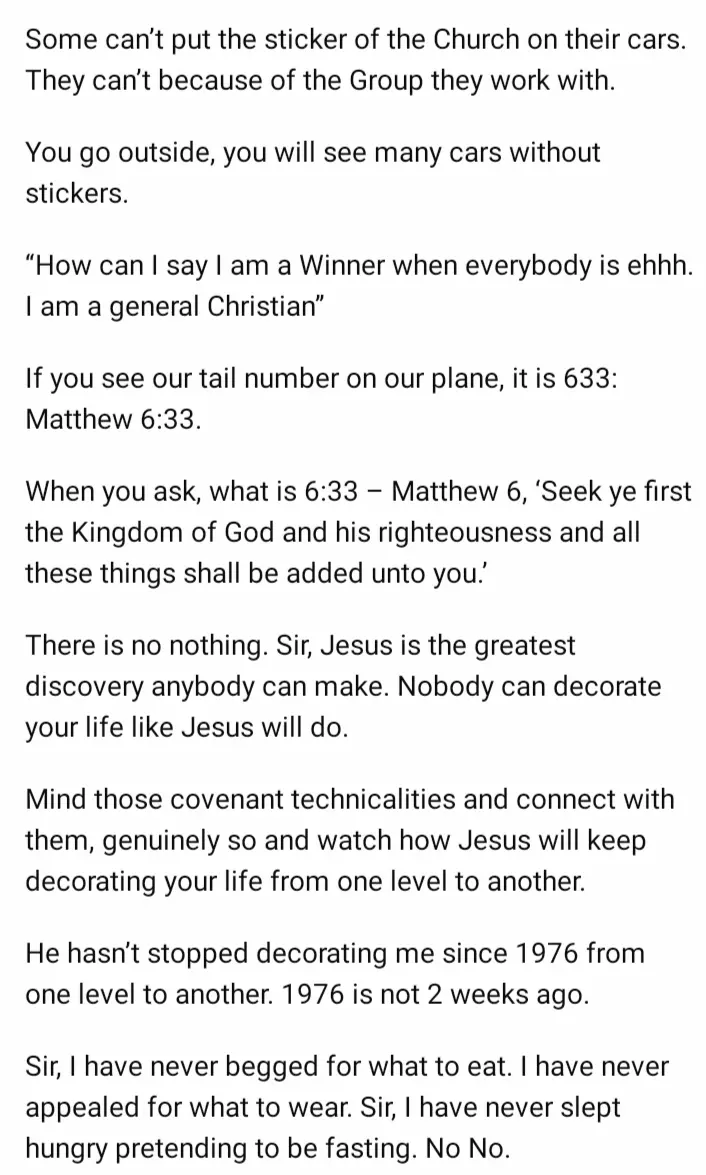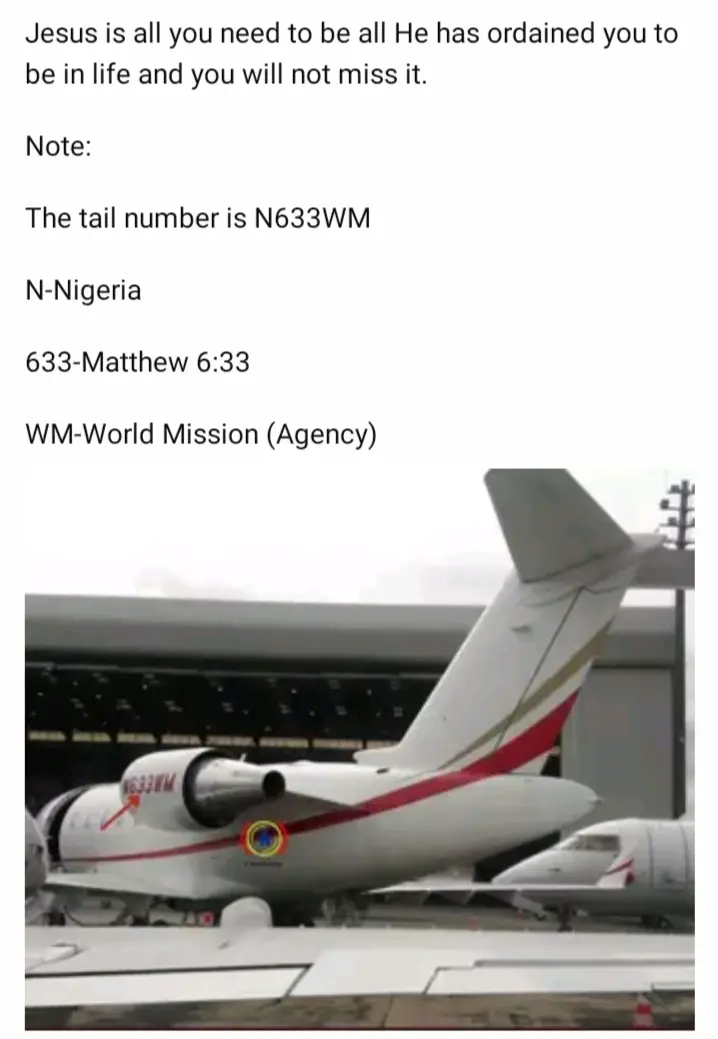 What can make us feel ashamed of the gospel. As a Christian, because you work in a Muslim set up, Is that a yardstick for not placing church stickers on your car or office?. What do you think.