David Ibiyeomie, the founder and senior pastor of Salvation Ministries Home of Success, in Port Harcourt narrates how he uprooted Olumba Olumba Shrine from G.R.A Port Harcourt.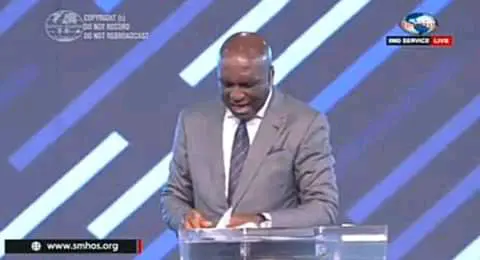 Olumba Olumba Obu was born in year 1918 and died in 2003. He was a popular religious leader in Nigeria. He has always proclaimed himself to be God despite him being a human. He is the founder of the Brotherhood of the Cross and Star which is a group that has both been described as an evil brotherhood and a new religion. While he was alive, he was been accused of practicing occultism but members of his spiritual organization claim he is not entirely human but part human and part spirit.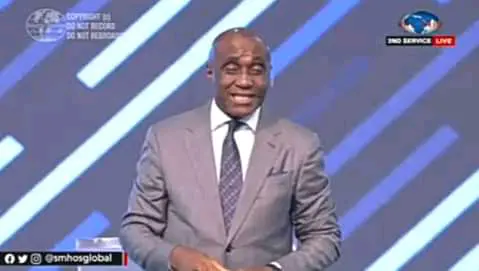 Pastor David however revealed how powerful prayer is and claim that it is used to curse and subdue spirits of the devil. He revealed that his church was close to the Olumba Olumba shrine which is their headquarters. There they come to perform rituals and different fetish sacrifices. On a 31st of December, the man of God claimed they came to the front of his church barefooted and were making alot of noise. He said he saw them and with their movements, they were doing incantations because the church was a big threat to them. They never wanted the church to operate because they (the Church) have been delivering people from bondage.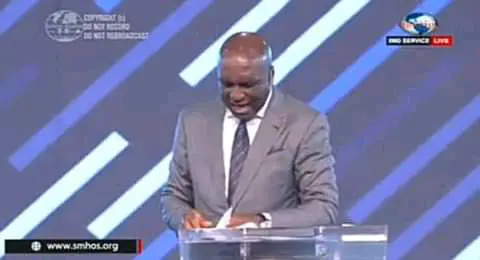 "I stood here, and I look at the gate and I put my hand like this and said Listen, if Olumba does not go into extinction, then this Church is not His own, he said.
Fortunately, he said he prayed that prayer on the 31st of December and by March the next year, the government cam with a bulldozer and uprooted Olumba Olumba. Today that shrine is not existing anymore. Someone else now owns the place now
Source : Church Gist