The renowned Prophet and Leader of Celestial Church of Christ, Prophet M.K.O Tibetan reveal why why he refused to bury a cow or pregnant woman in his Church so as to attract more crowd.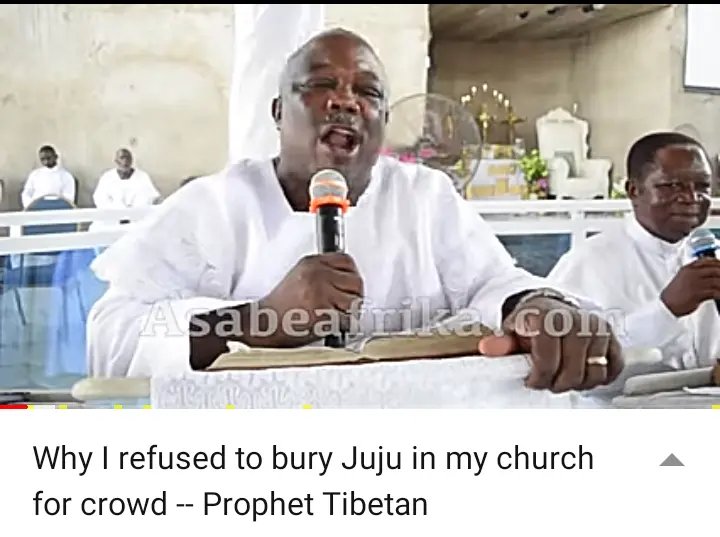 Here is what Prophet Tibetah have to said
"Success is a journey. To succeed in life is a journey. To get to where you are going is a long journey. Most of you, what you've settled for today God has revealed it to you while you are young, long ago but you believe it will not come to reality. Then, when you get to the middle of the journey, you derailed and you go to places to look for other way to help God's word come to pass in your life. You can't help God's word. More than ten different people have approached me to bury a cow or a pregnant woman in my church to attract crowd, but I told them not me, I'm not interested.
I'm an open book, I'm the kind of person that is not secretive. I might eventually go and call the press to come and I will confess everything and show them where we bury a pregnant woman. You will be shocked seeing me confess with tears, repenting because my conscience won't let me do that. I don't need crowd in my Church. I'm not aiming at building big houses in popular places. I'm not interested in charm."