Yeye Omotara Fashola, the Oba Obinrin Olokun Olosa of Lagos State. She recently narrated how she became a river priestess.
She said: 'I always dreamed of seeing water, I didn't understand, I thought it was normal until a man appeared to me in my dream, gave me a glass of water and told me to use it.'
"When I narrated the dream to my father, he said, even before he started talking as a baby, I always talk about water.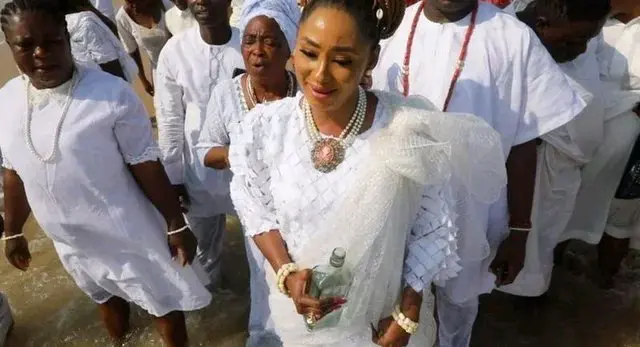 Apart from the dream, she said she received a revelation that she was specially made and chosen for a job related to water.
According to her, she did not understand all that until she met the pastor of the Apostolic Church Christa who pointed her out during the service saying, she has a work of God that has something to do with water. It amazes me that a pastor of a church can say that. She said.
The pastor proceeds by saying that he should not fear that God will call everyone in different ways. 'Since then I accept my mission as a pribecame river.
During one of her riverside worship sections, she said she was a Muslim before converting to Christianity. She also said that she served as a church prophet for 20 years before eventually becoming a river priestess.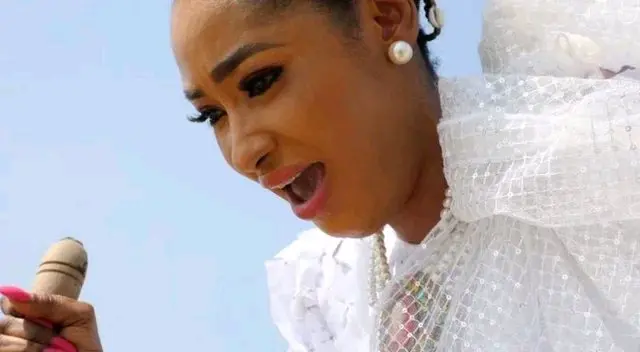 She concluded by saying that since she became a river priestess, there is no difficulty that she cannot solve with the use of water.
Churchng.com