Apostle Johnson suleman is the president and founder of the Omega Fire Ministries, with her headquarter in Auchi, Edo state.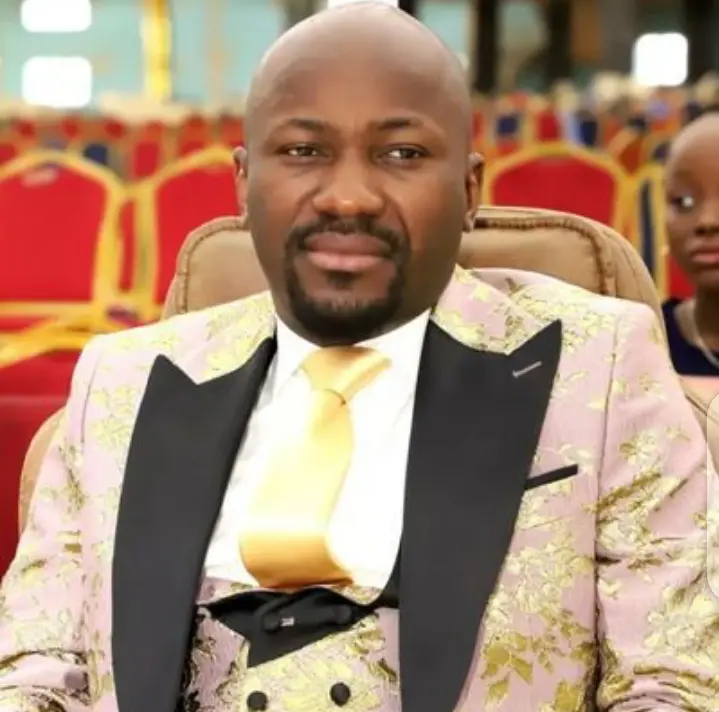 The cleric took to his verified twitter account (@APOSTLESULEMAN) to speak on the recent killings in Southern Kaduna. Here is his tweet:
"I hear people say pastors are silent over killings..what we do behind the scene and publicly are on record..we put our lives/image on the line to speak truth to power..when the backlash begins,the same people running their mouth now joins to condemn us..we have gone through a lot"
See the screenshot below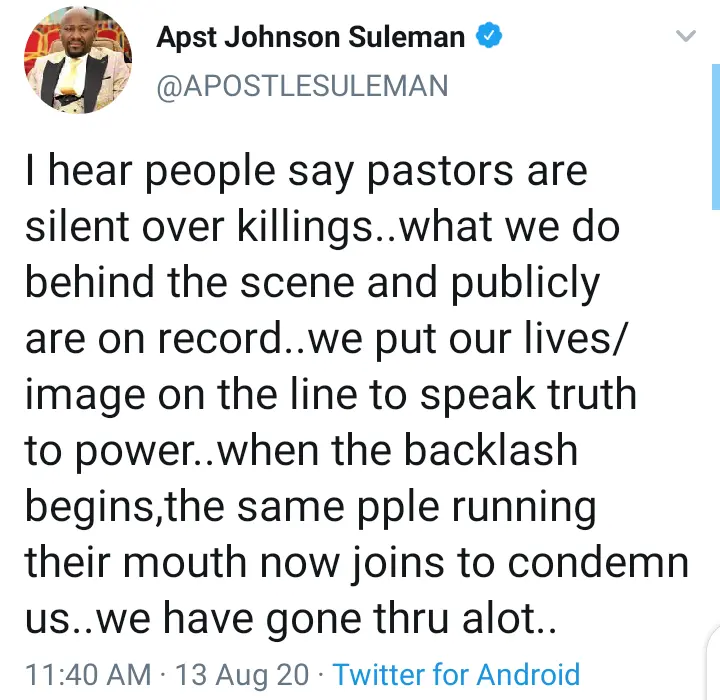 This post has gotten several reactions and a fierce attack from one "RexMundi". He accused the apostle of shutting up after the sex scandal that went viral about him. In his word, he said:
"When you tried speaking, they shut you up with your sex scandal and you receded. Ever since you have not has the guts to speak up again. Abigail rest and enjoy the comfort that your congregants provide"
The apostle didn't let him go, hence he replied him by saying
"For your info I speak more now. I have never met that girl one on one except on the phone. So keep your rubbish to yourself".
See the proofs below: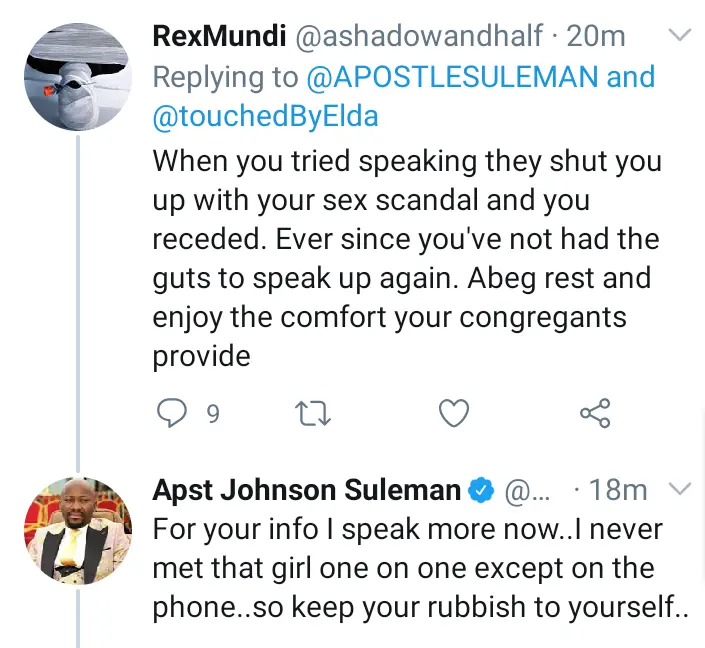 More so, other persons have come up to give the said person a backlash owing to his disrespectful disposition towards the clergy. Here are some of them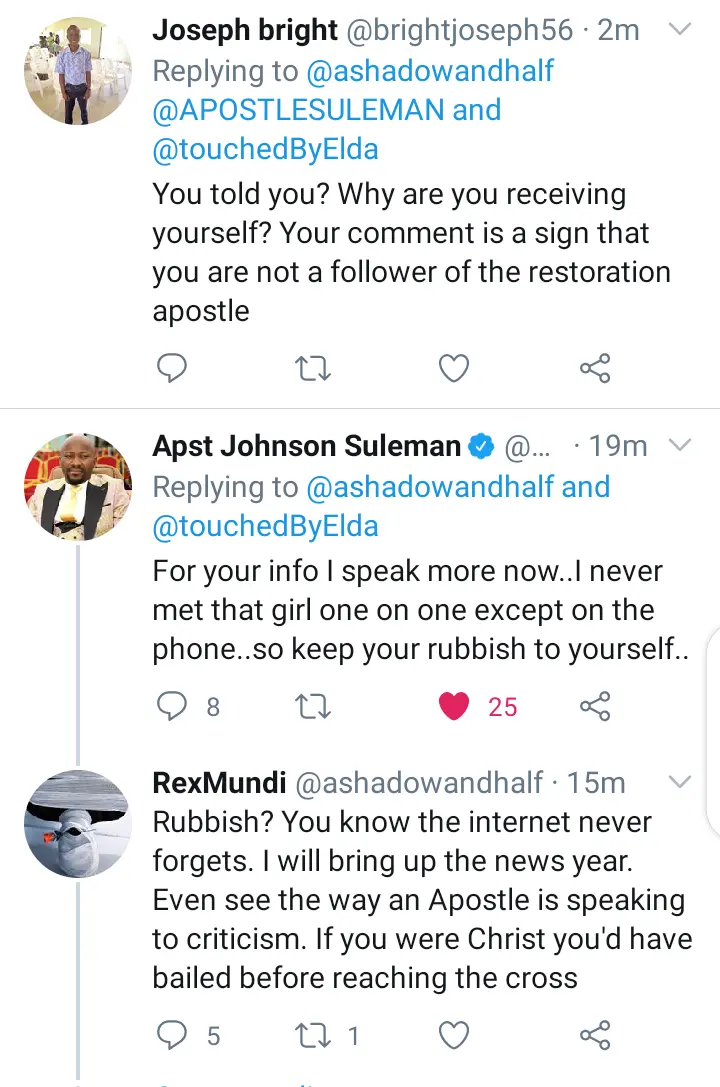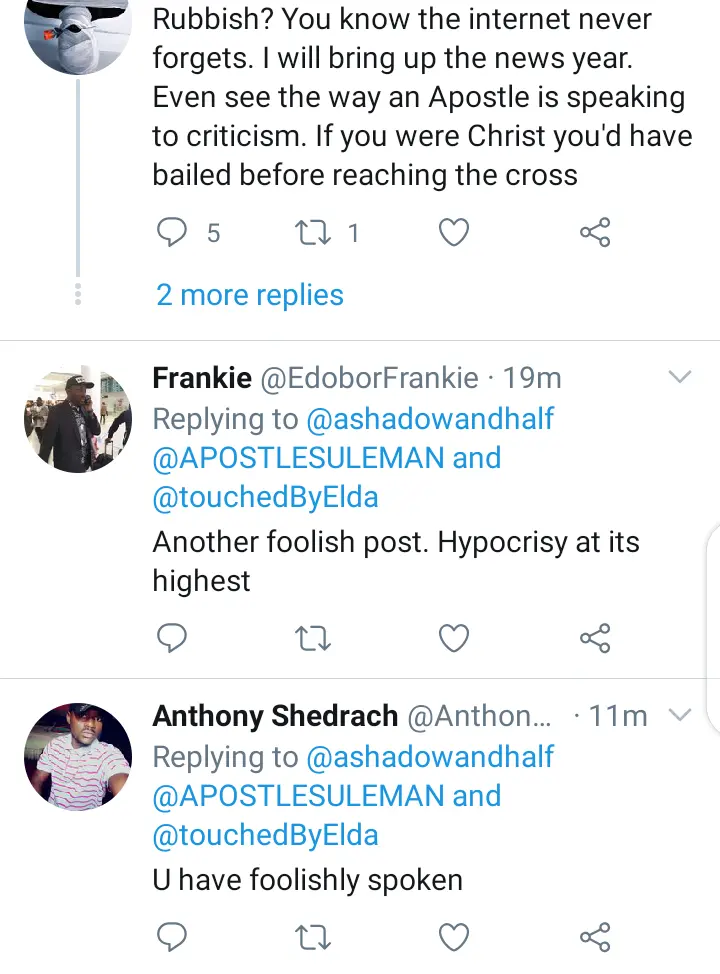 It is wrong to speak of what one has not verified.
Everyone can testify that the restoration apostle has never been silent on key national issues.