Bishop "David Oyedepo" is the founder of the living Church a.k.a winner chapel . The church which had grown so big and had spread all round and across Nigeria ,and all over the world.
Today as I went through the internet, I came across a post that was posted by one of Bishop Oyedepo's fans as he captioned the title – "Fear God! Fear God!! Fear God!!! Bishop Oyedepo Is Not Your Mate Nor The Church . Madam Be Warned".
Seescreenshot of the post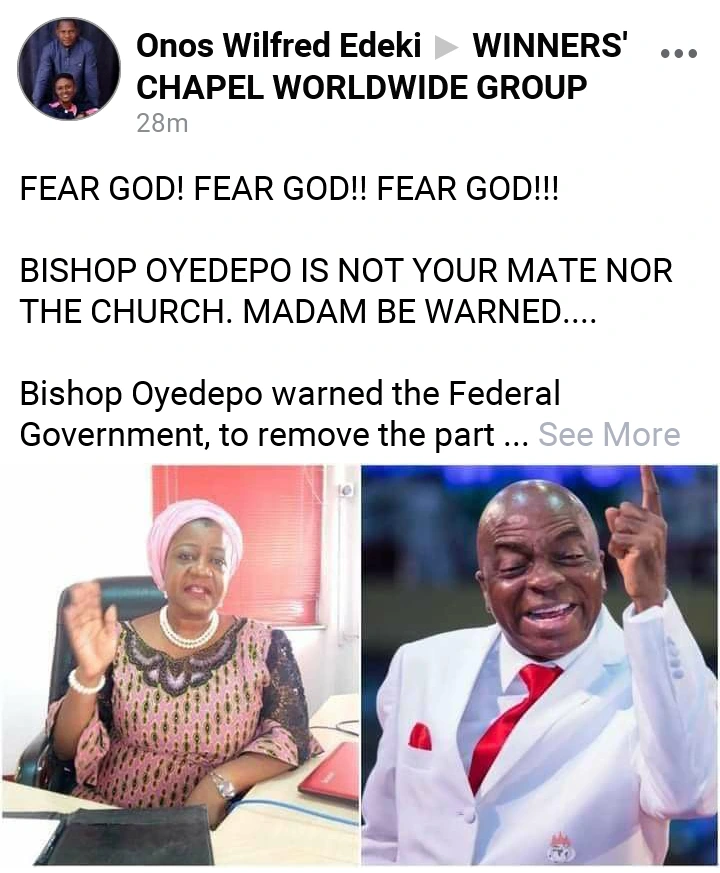 According to the post, Bishop Oyedepo warned federal government, to remove the part of the newly signed Companies and Allies Matter Act,(CAMA)2020,that allows the supervising minister to remove the board of trustees of churches.
And then a woman identified as "Lauretta Onochie" replied Bishop "Oyedepo" that Bishop "Oyedepo" will have to manufactured his own country and live by his laws .
According to the poster ,he was pleading with the woman to please stop interfering in church matter . See screenshot of what he wrote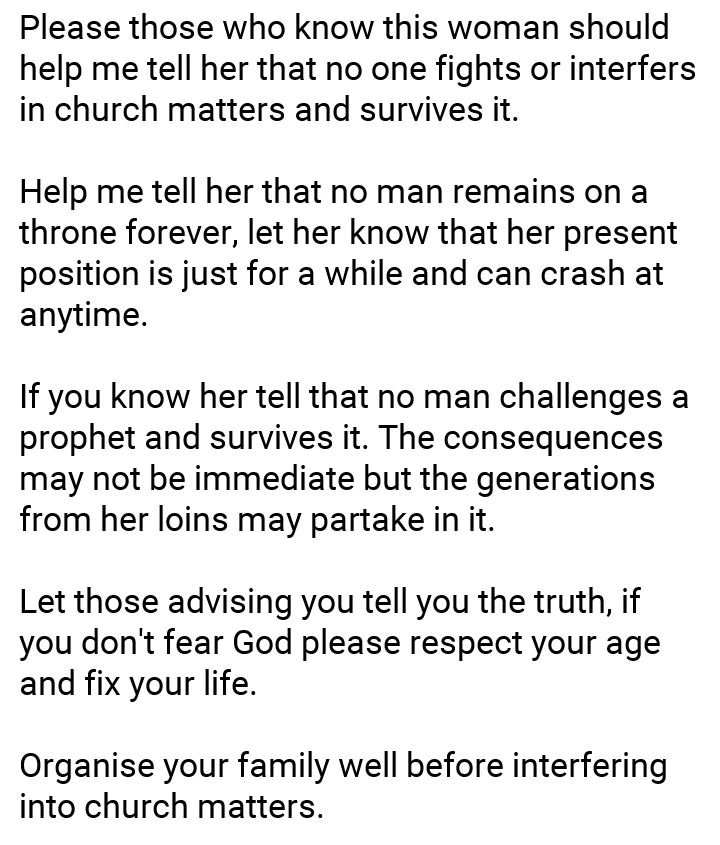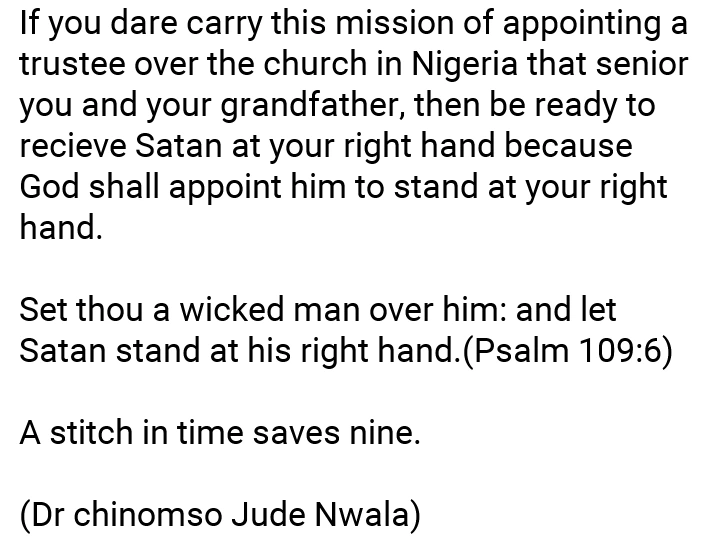 this post really attracted many internet users to react as they comment their own thoughts and opinions on the post.
See some of the comments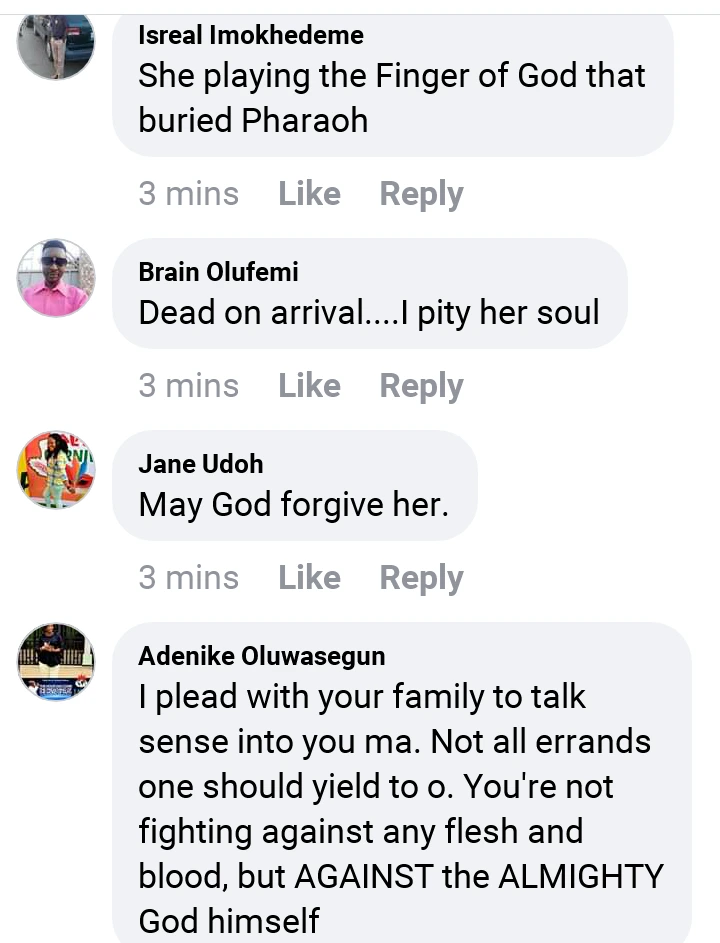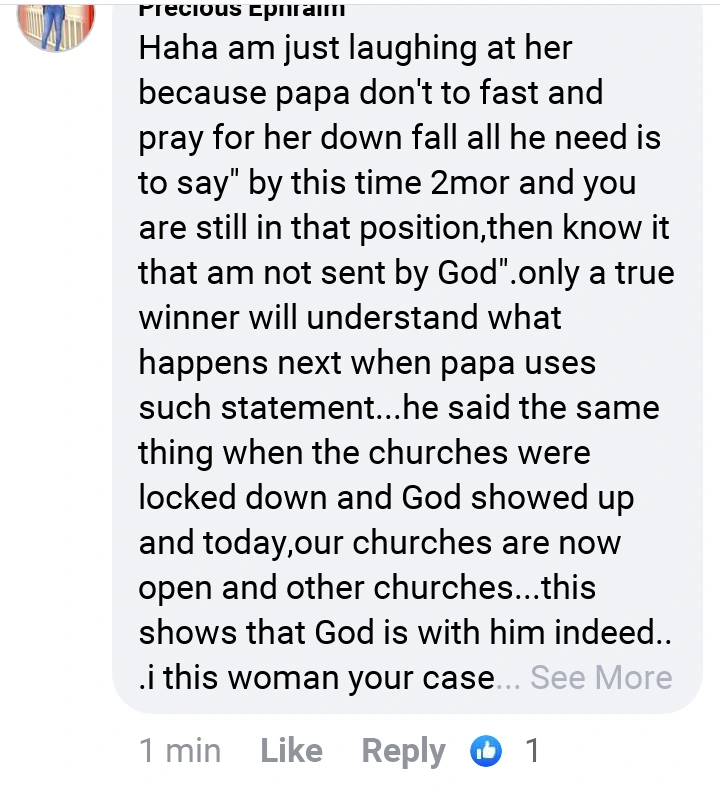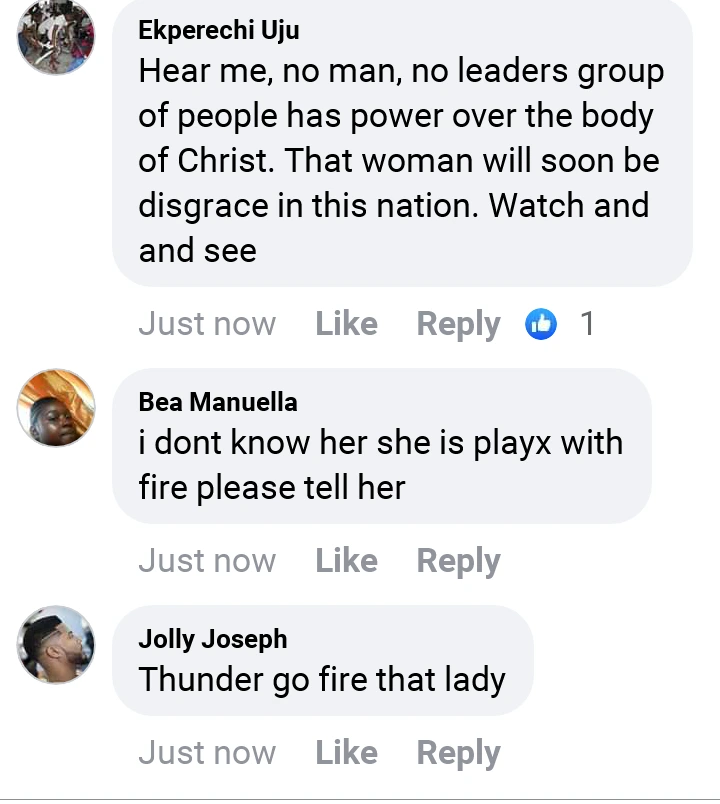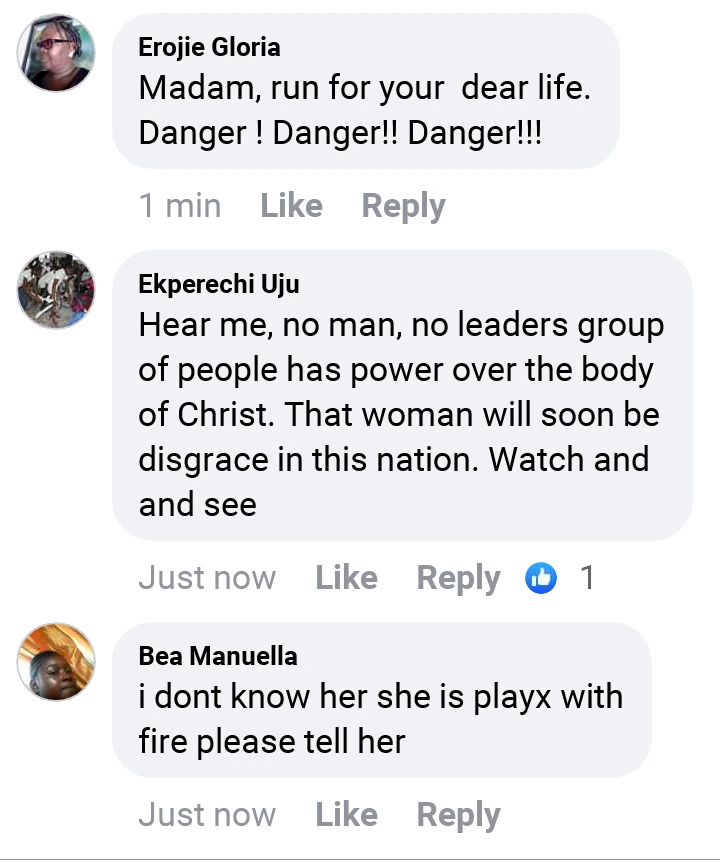 What do you think or have to say about this