The Christian Association of Nigeira (CAN), Oyo State, has announced the death of the prominent Ibadan-based Pastor, and founder of God-Will-Do-It Ministries, Rev. Gomba Fortune Oyor, popularly known as Rev. G.F. Oyor.
Speaking to News Agency of Nigeria (NAN) on Monday in Ibadan, the Chairman, Christian Association of Nigeria (CAN), Oyo State, Apostle Joshua Akinyemiju, officially broke the news of death of the General Overseer of God-Will-Do-It Ministries and described the death of Rev. Oyor as a great loss to the association.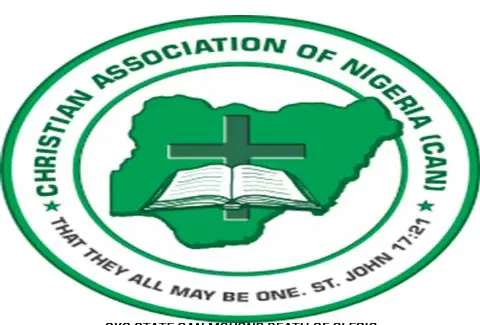 Akinyemiju said the Ibadan-based deliverance minister who was also an international evangelist just celebrated his 61st birthday on July 18.
He eulogised the erudite pastor who was a PhD holder as a worthy resource person to CAN in the state, and that the man of God has impacted on so many lives both within and outside his ministry.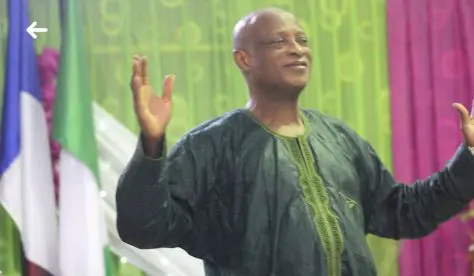 Also, the former CAN state chairman, Rev Benjamin Akanmu, described Rev Oyor as a genuine man of God who feared God and impacted hugely on humanity through his radio and TV programs
The details of his death are not yet known as at the time of compiling this report.
Rev. G.F. Oyor was an international evangelist, radio preacher and TV evangelist who has traveled to many countries of the world.
Rev Oyor who was a known person to me since 2004, and he was the man of God that ordained me into independent ministry on September 30, 2005.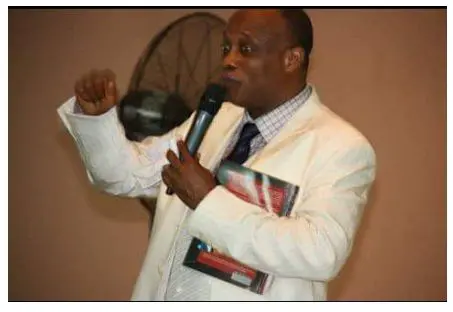 His death was earlier confirmed to me on Sunday afternoon on phone by his Personal Assistant; Pastor Mfon Macrobt.
According to Macrobt, he said the renowned deliverance Minister passed onto Eternal Glory on Saturday 8th, in Lagos after a brief illness.
Just as the CAN leaders described him, he was a genuine man of God, full of the Holy Ghost power with humility. You could hardly see him get angry. He was full of love and quick to forgive people.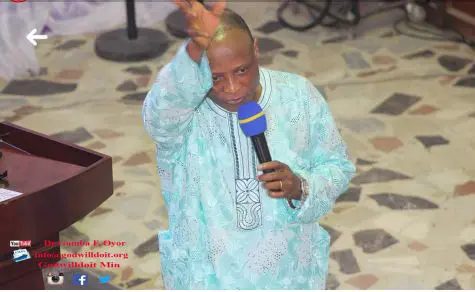 His ministry was characterised with healing and deliverance. He planted churches in Lagos, Ibadan and Abuja.
According to him when he was alive, he said he believed that spiritual warfare is real, because he was spiritually attacked when growing up until Jesus delivered him on May 5th, 1979.
Rev. Oyor had a brilliant mind that can dissect and provide solution to any difficult situation at any giving time. Perhaps that was what the devil saw back then, but God gave him victory and he fulfilled his destiny.
Also, speaking to his secretary, Madam Bisi Olukihiran this Sunday afternoon. She could only mutter few words amidst tears. She said it's like the whole world has crumbled on her.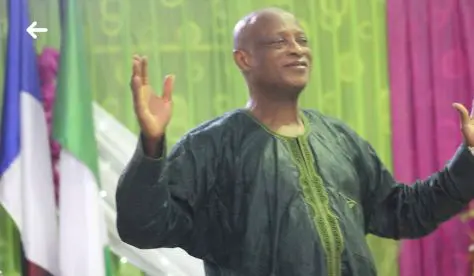 Rev. Oyor was born in Eleme in Rivers state, Nigeria on July 18, 1959.
He discovered the call of God upon his life right from his university days in Rivers State University in the early 80s, and this did not stop him from pursuing his academic pursuits until he bagged his master's degree and PhD respectively from the University of Ibadan.
According to one of his teachings when he was alive, he said he had passion for lecturing and wanted to be a lecturer in the University of Ibadan but God stopped his plans and told him to go into ministry full time.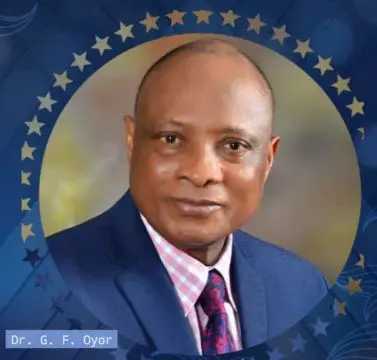 In his university days, he was the Secretary-general for the Student Christian Movement in Nigeria- a body that has produced many renowned pastors today home and abroad.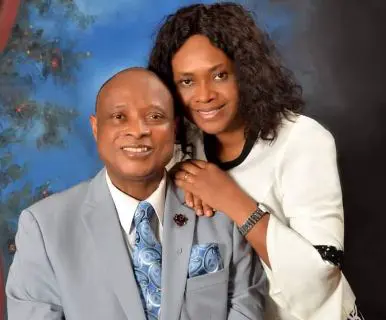 He was married to his hearthrob, Pastor (Mrs) Patience Oyor, whom he humourously referred to as "my one and only', and their marriage is blessed with four boys. Among which there is a set of twins who are lawyers.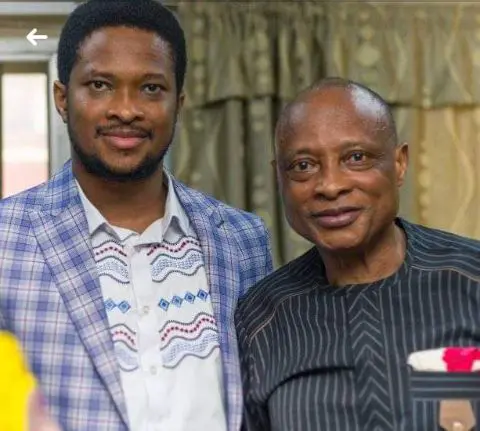 Pàstor Oyor with one of his sons
Rev. Gomba Fortune Oyor will be greatly missed in the Body of Christ in Nigeria and in the UK and the US where he got many pastor friends and sons in the ministry.
He was a quintessence of brotherhood in both Christian Association of Nigeira (CAN) and Penticostal Fellowship of Nigeria (PFN).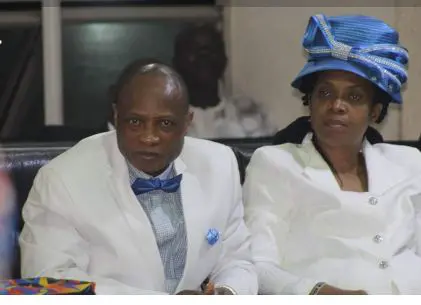 He and his old chum, Dr. D.K. Olukoya of MFM are known for spiritual warfare prayers.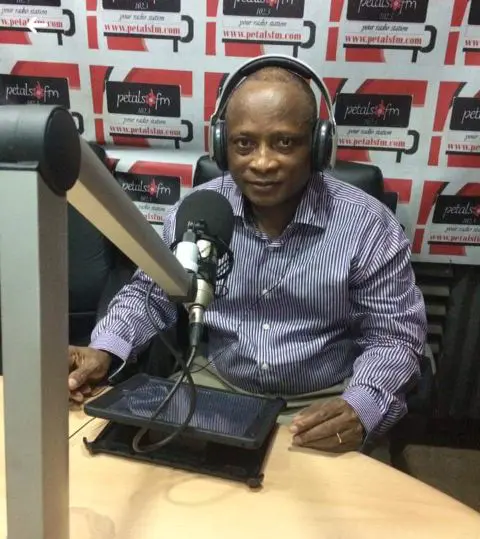 Rev Oyor on a radio broadcast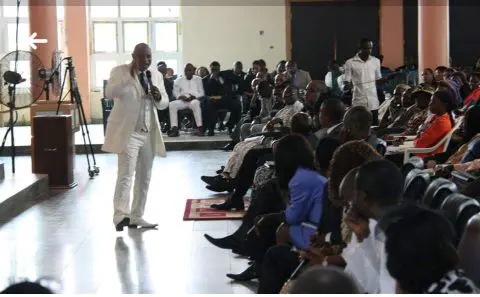 Rev Oyor ministering in church