Christianity is the religion based on the teachings of Jesus Christ. It's one of the most popular religion in the world. Christianity is broadly split into three denominations: Catholic, Protestant and Orthodox.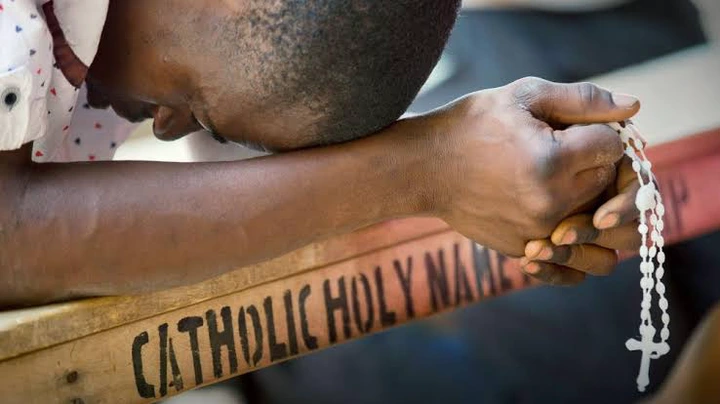 In recent times, some Nigerian Celebrities have disrespected some sacred items of Christianity. From using the Holy Bible as an ash Tray to smoking on nun outfits, Johnthewriter takes a look a some Nigerian celebrities whose actions can be seen has a disrespect to Christianity.
1. Hanks Anuku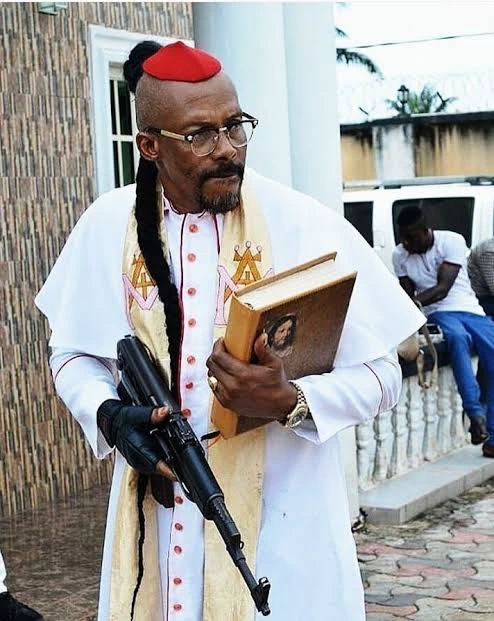 You might argue that it was from a movie scene but dressing like a Bishop and holding a gun is highly disrespectful.
A bishop is a religious authority figure. A bishop holds a Bible not a gun. A bishop spread the Gospel not bullets. Nollywood need to work on their scripts!
2. Destiny Etiko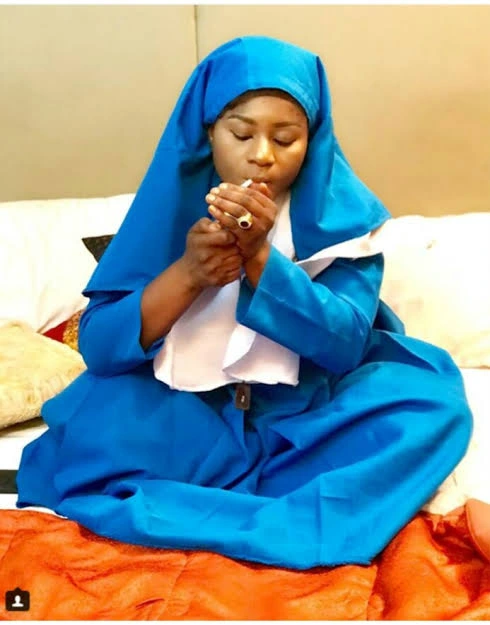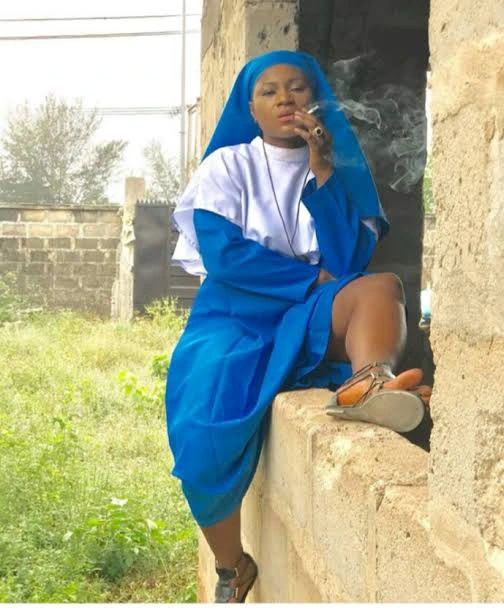 The photos above her also from a movie scene but it is totally inappropriate. Why can't she be on casual wears to smoke? Why must she dress as Catholic Nun? Nollywood needs to stop doing this.
3. Etinosa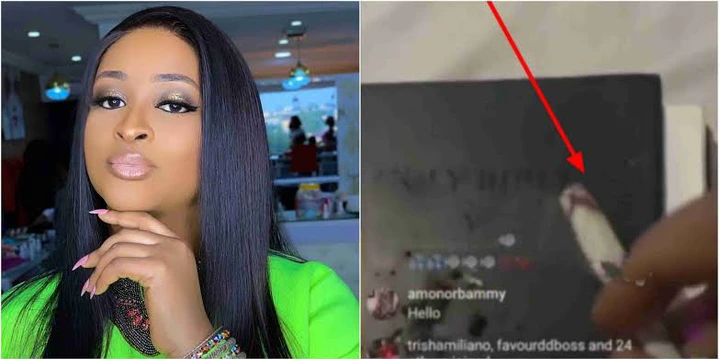 Unlike the two celebrities above, Etinosa's case was not from a movie scene. Etinosa is one Nollywood actress who thrives on controversies.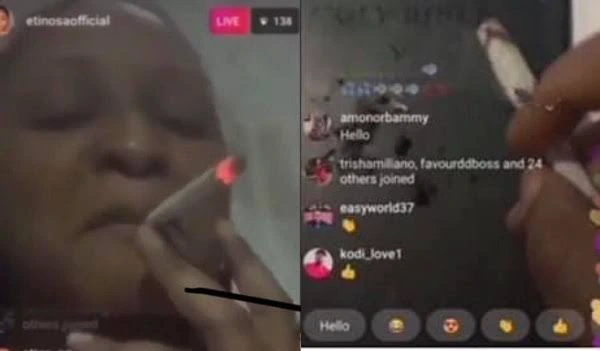 In 2019 the actress got Christians angry after using the Holy Bible as an ashtray. She also called Proverbs 22:6 a scam.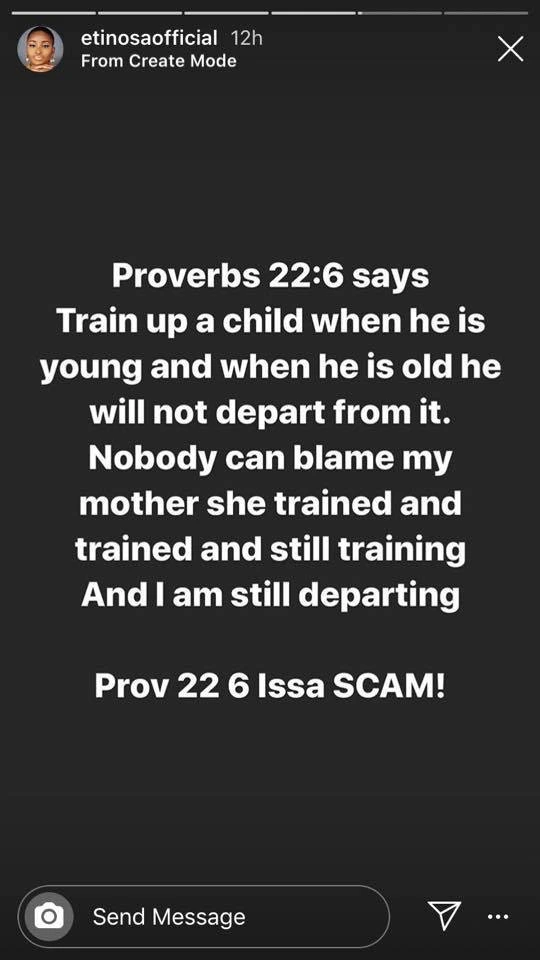 Some days later she released a video herself apologizing for using the Holy Bible as an ashtray.
4. Beverly Osu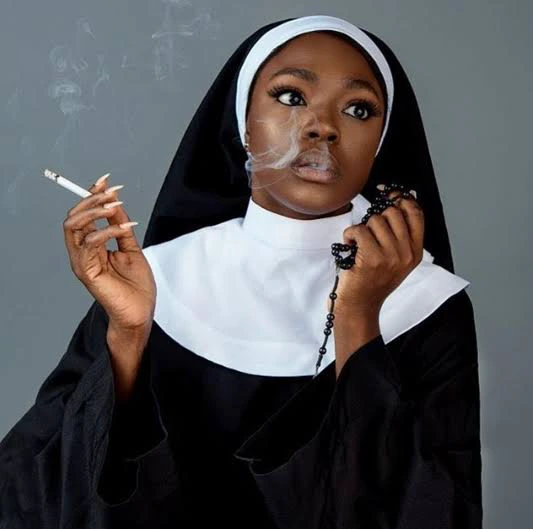 Beverly Osu is another Nollywood actress that have disrespected the Catholic Church. In 2018, the actress took a photo of herself in nun outfit while smoking.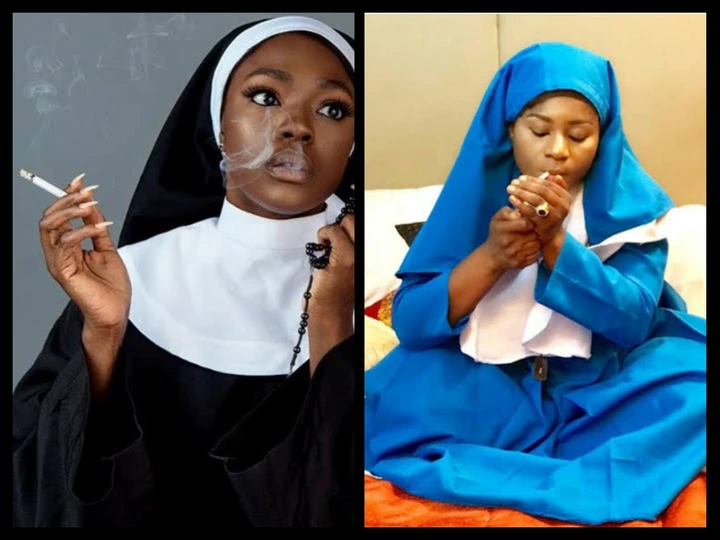 To be honest, whether it's in movie or in reality It is highly insensitive to use a cloth which symbolizes religion as an avenue to be ridiculed! A nun is expected to be holy, a Bishop is is expected to be holy, the Bible is a sacred item and should be respected!
What do you have to say about this? Please share your opinion with us in the comments.