The General Superintendent of the Deeper Christian Life Ministry- Pastor William Folorunso Kumuyi has been urged by some followers on Twitter to lend his voice to the ongoing End SARS protest.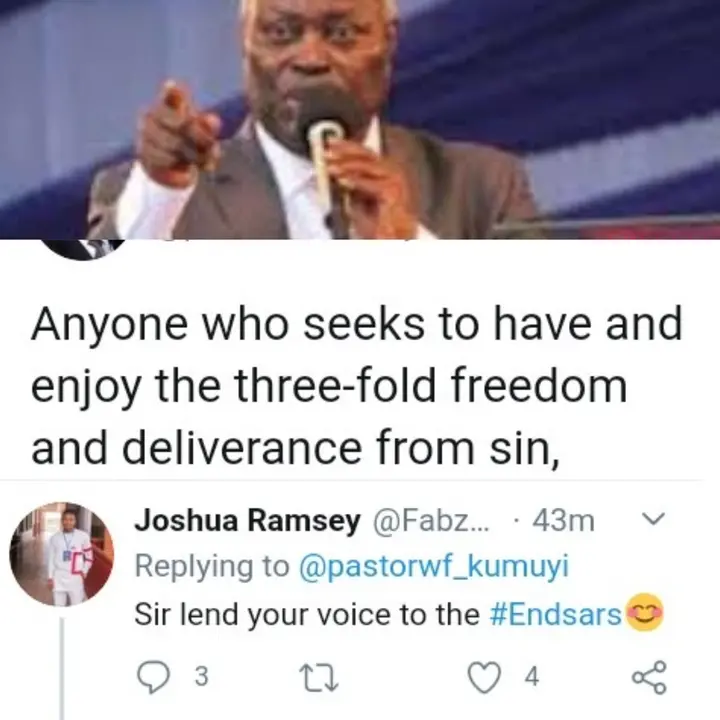 The call was made after the clergyman tweeted about how one can enjoy the three-fold freedom and deliverance from sin, satan and sickness.
"Anyone who seeks to have and enjoy the three-fold freedom and deliverance from sin, sickness and Satan must hide the the word of God in the heart to obey and do it. The WORD of GOD is the backbone of our Victory in JESUS", he tweeted via his official twitter handle.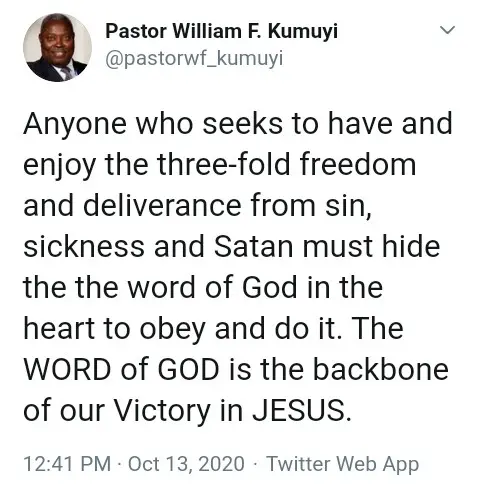 In Response, some twitter users are urging him to air his view in support of the protest.
This twitter user shown below in particular claimed that since prophets in the Bible spoke against tyranny and injustice, Pastor Kumuyi should do same.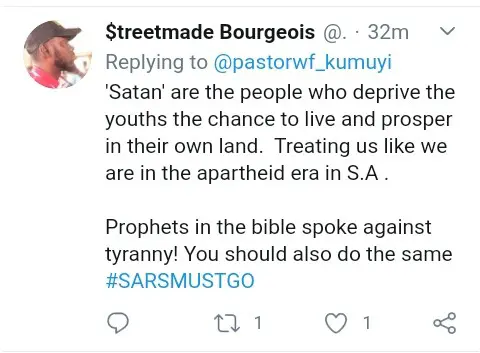 While some users responded in affirmative to his tweet, others want Pastor Kumuyi to contribute to the ongoing end SARS protest.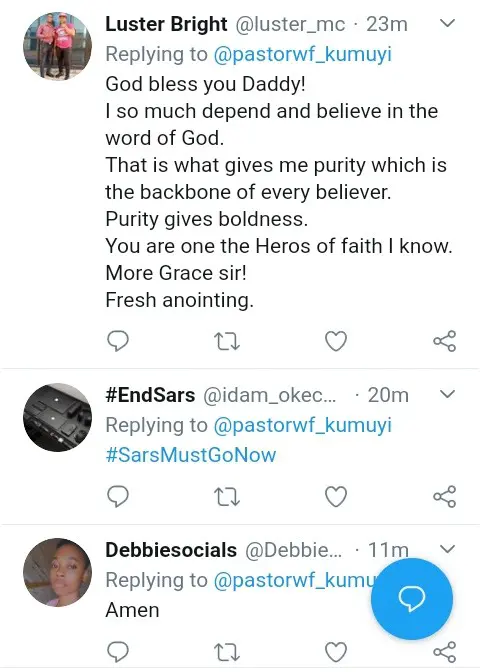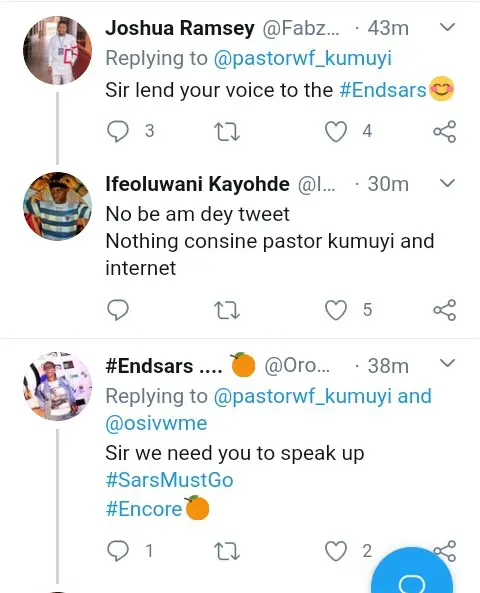 In as much as many people are waiting tirelessly for Pastor Kumuyi and some other Pastors who have not taken sides in the ongoing protest; their decision not to speak on the subject matter must be respected and not seen as cowardice because Pastors and everyone are accountable to God. Therefore no one should attempt to force words out of any servant of God because they speak as instructed by God.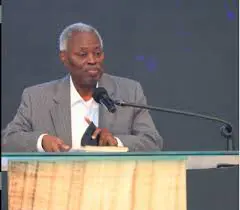 At the right time we would surely here them speak on the SARS or any other issue of national concern.
What should be of concern to everyone, especially, believers should be what does the word of God, the Holy Bible says about it.