As a Christian, I know quite well that the Bible commands us all to love our neighbors as we love ourselves. The Bible didn't specify we should love only the people who practice the same religion as us but all men. But it's a pity that today people make the mistake of only showing love to people of their religion.
Humanity has to come before religion. That is the way I believe every religion teaches us to live. Whether Christians or Muslims, both religions preach love and peace and it's a shame that today people fail to practice what these holy books say as they say it. Families forsake one another over differences in religion.
Every religion preaches love and peace. Christianity and Islam is all about love and peace. That is why when the Chief Imam of Imo central Mosque Sheik Suleiman Njoku (A graduate of Elkanemi College Of Islamic Theology Maiduguri) and his sister who is a Christian and a Catholic sister celebrated Christmas yesterday in Owerri, it caused a lot of reaction from both Christians and Muslims.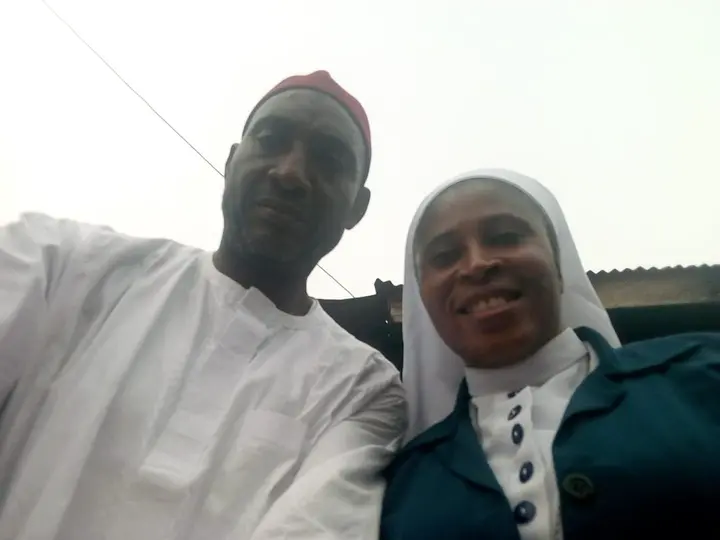 See Reactions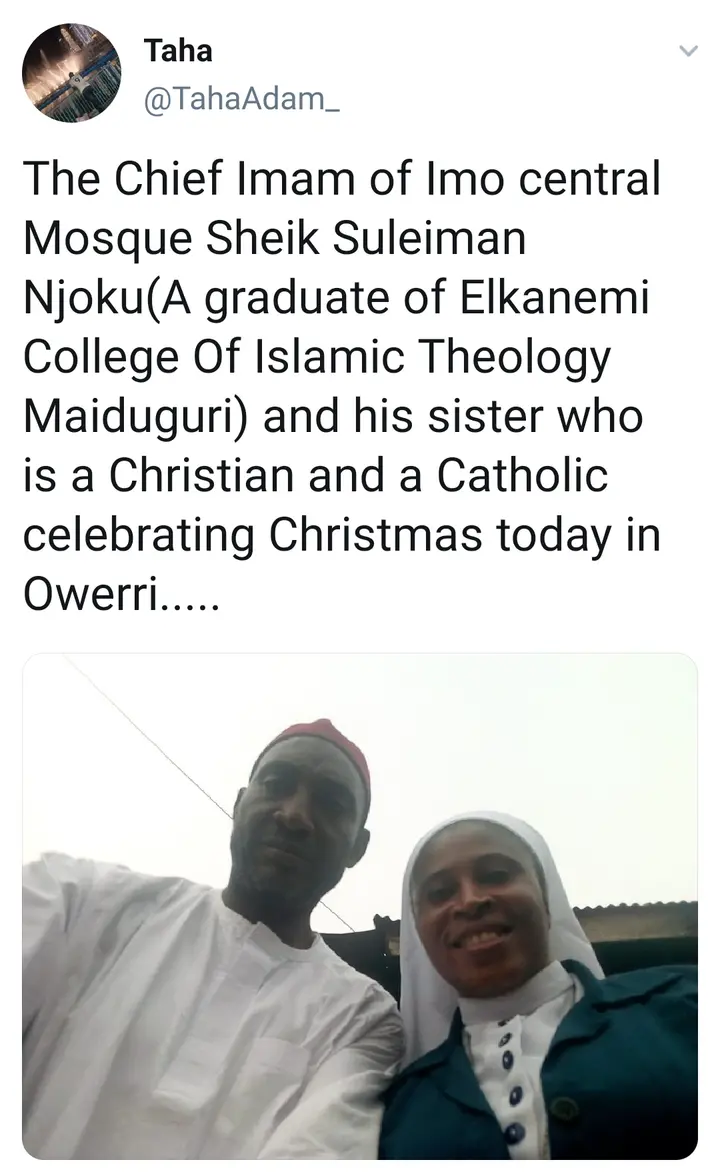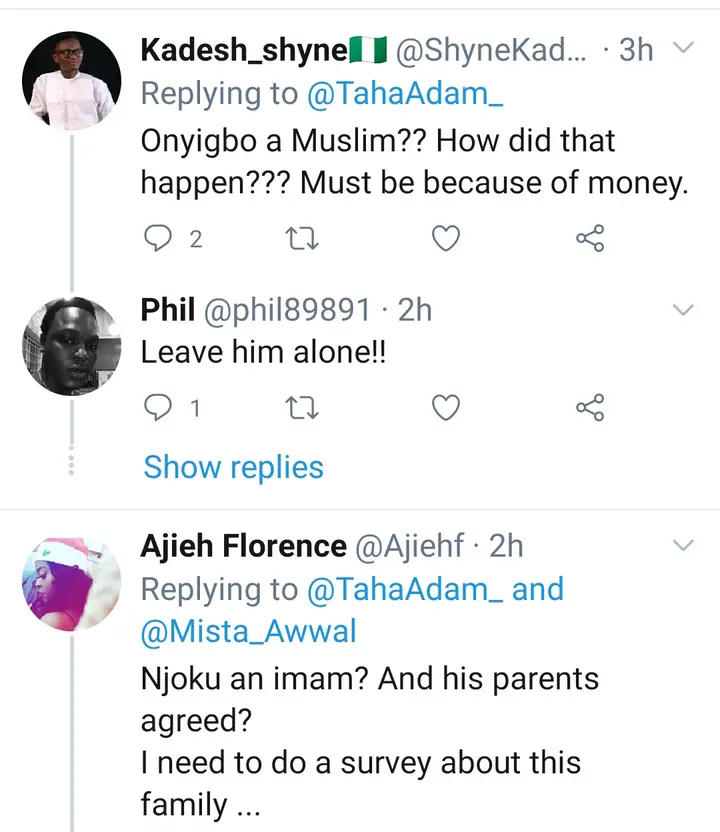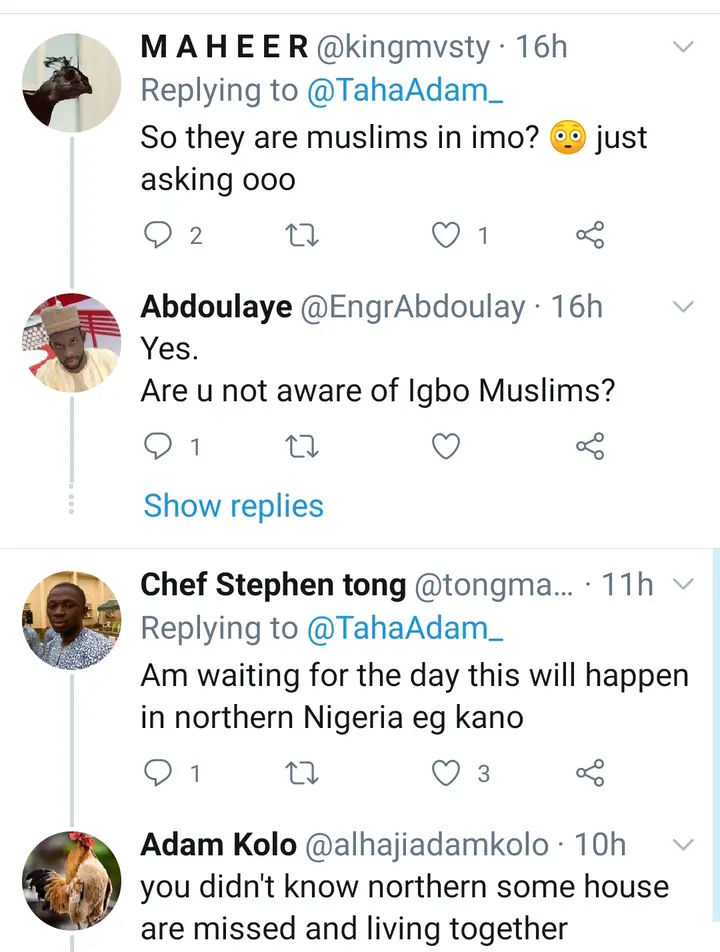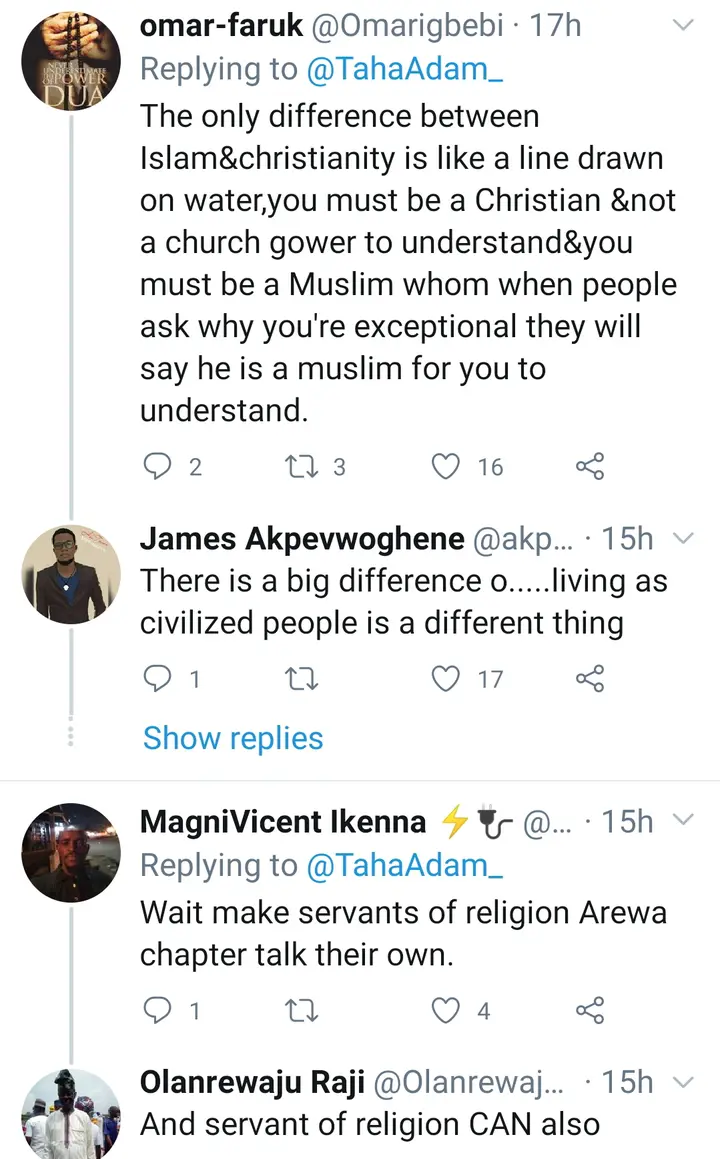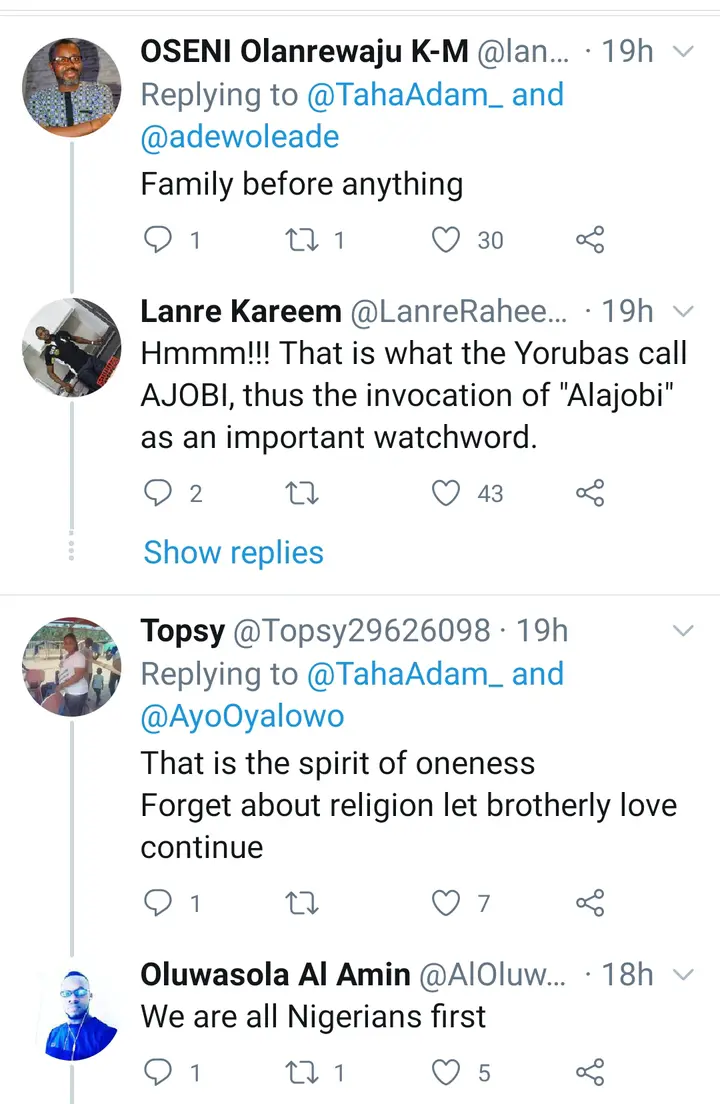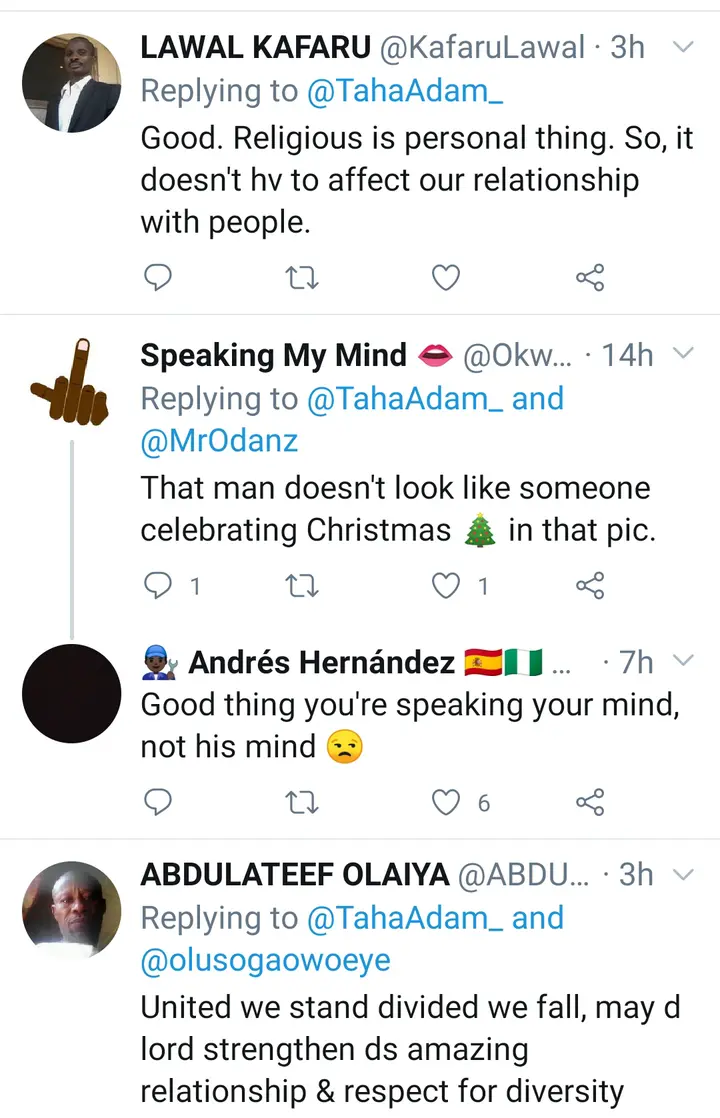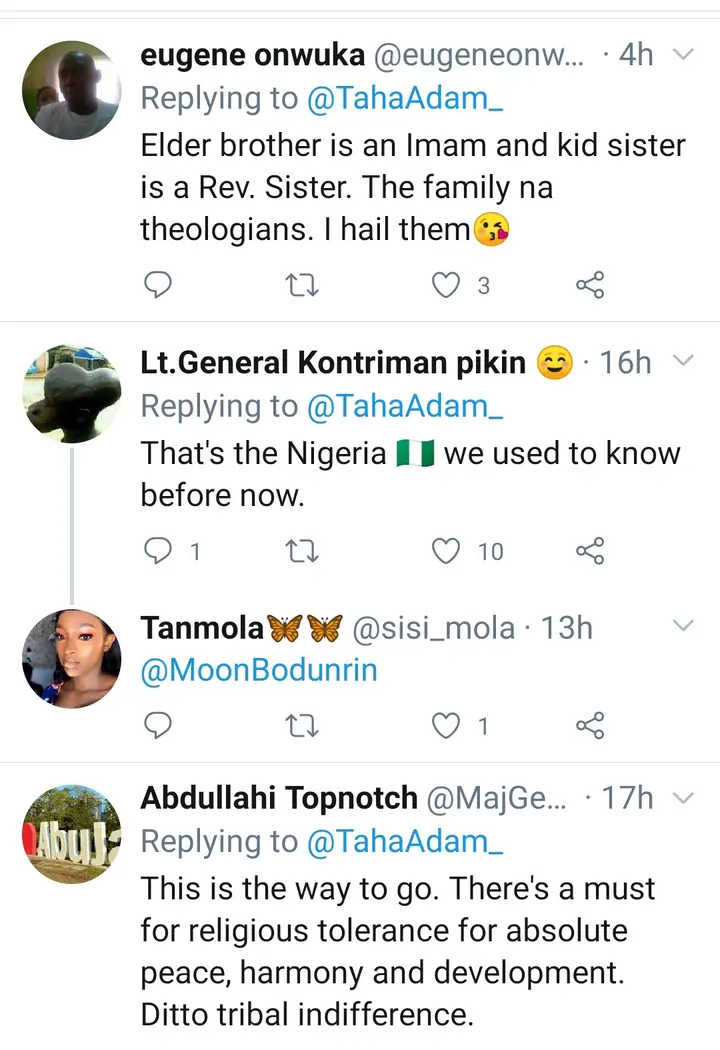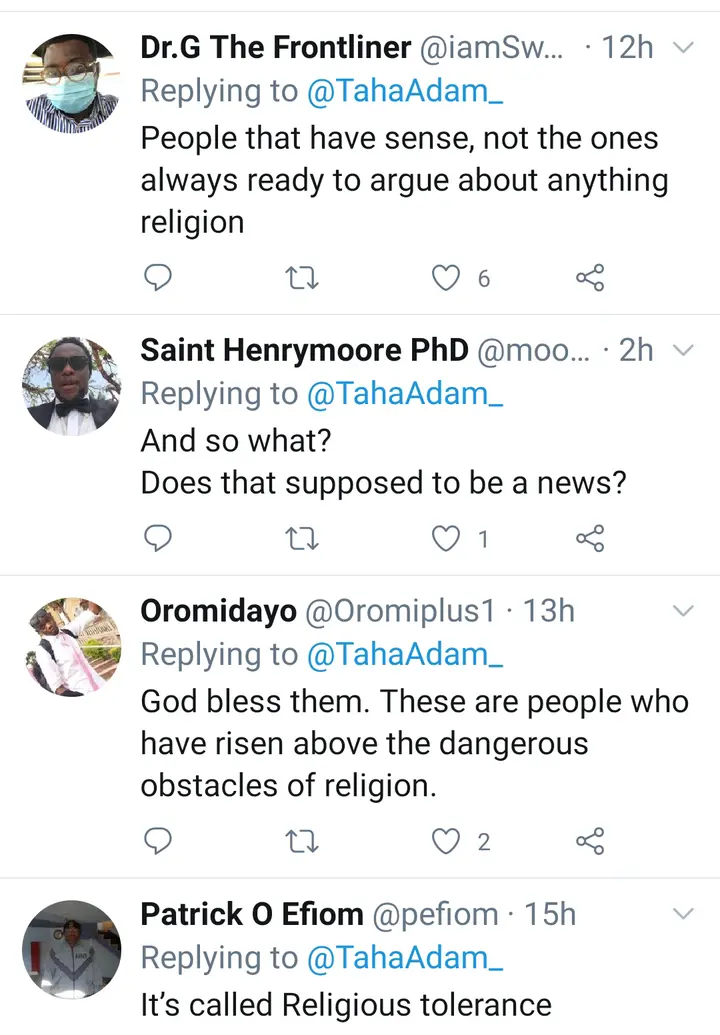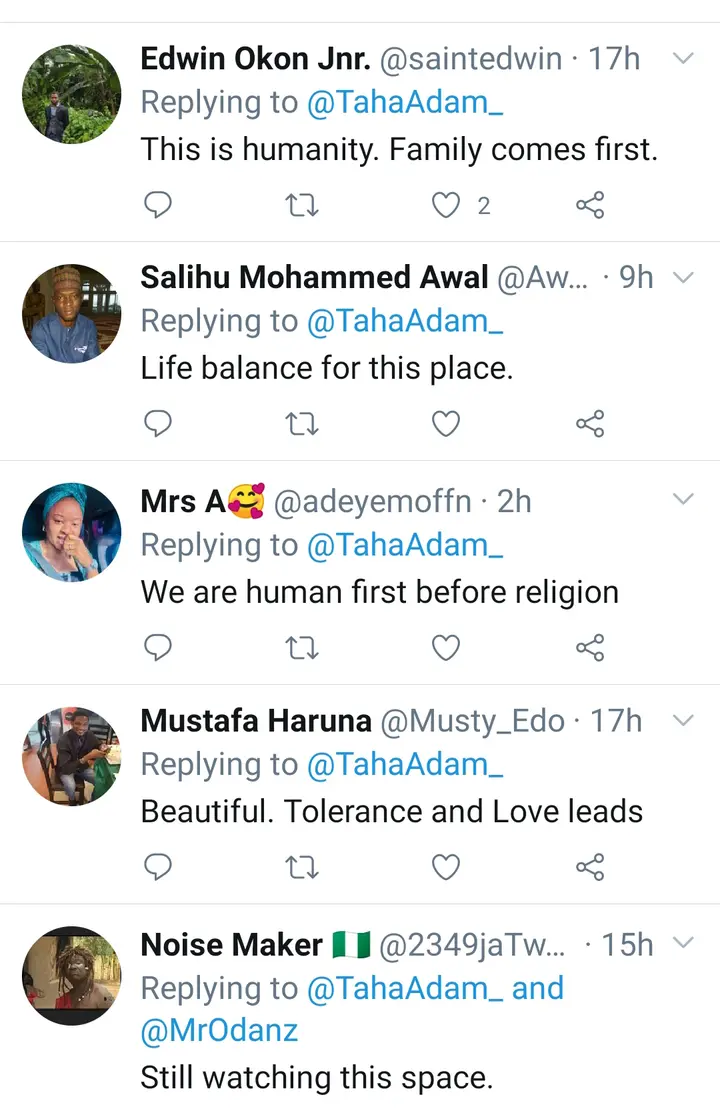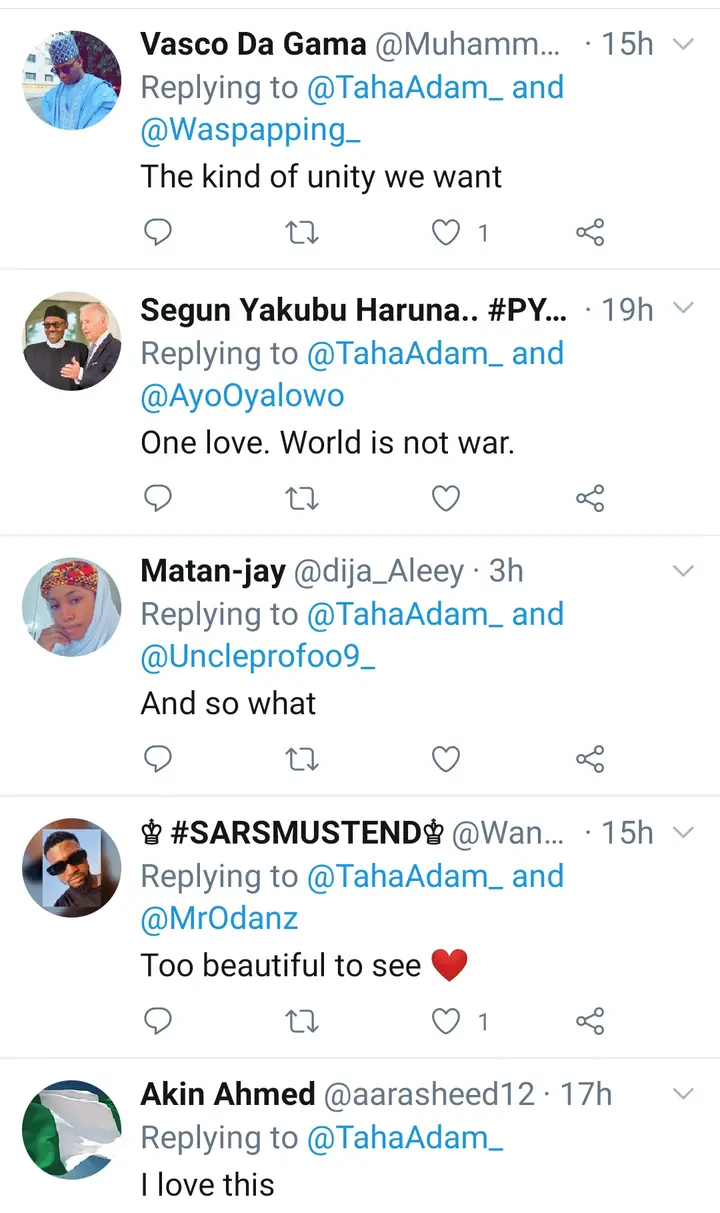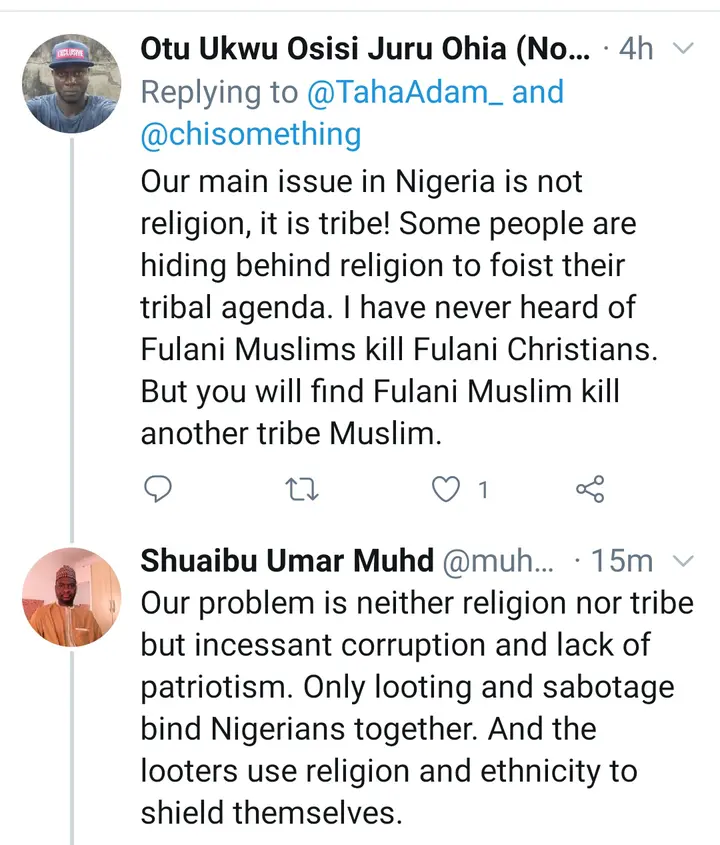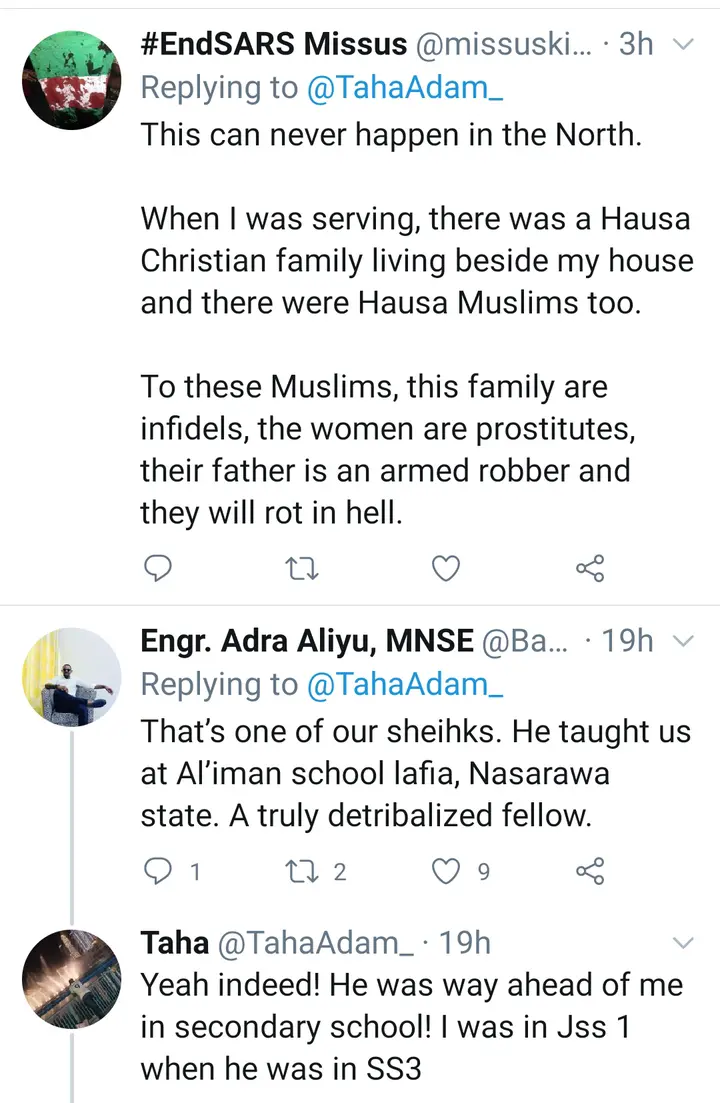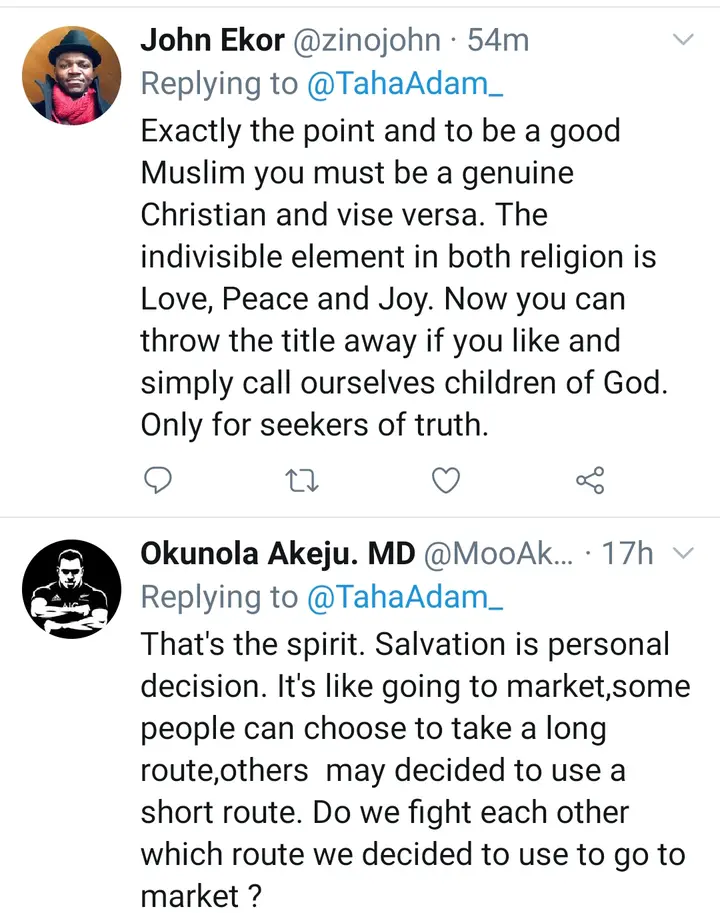 Wow, this is beautiful.
What do you think ?