It's no longer news that Gumi Sheikh have been working hard to restore peace between the bandits and Federal Government of Nigeria. However, he has been negotiating with a lot of bandit groups in order for them to embrace peace and unity.
Recently, Sheikh Gumi stated that non-Muslim soldiers always attack some communities in the north which made a lot of bandits to seek vengeance by killing some residents.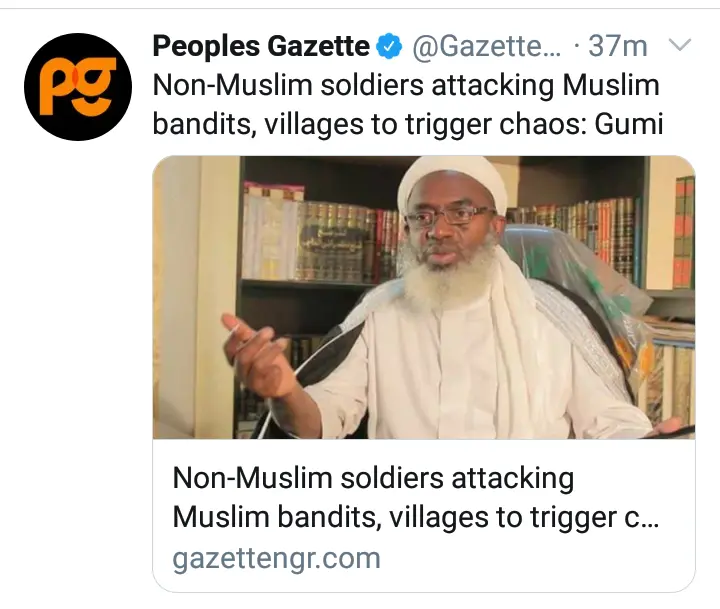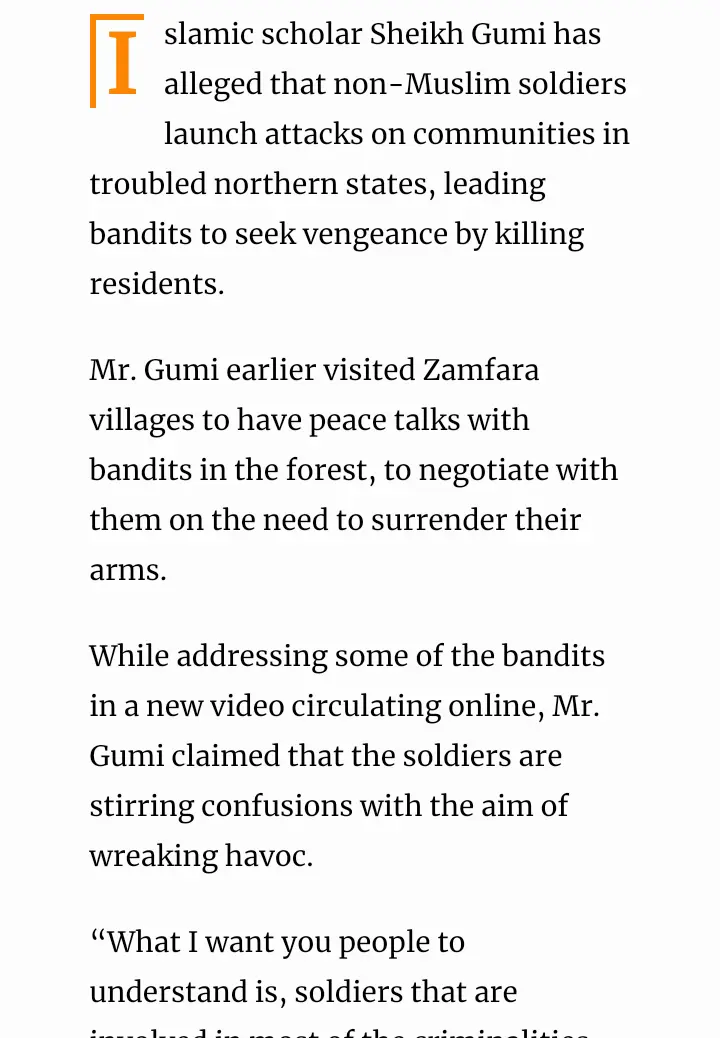 Gumi Sheikh also revealed that the soldiers involved in criminal activities are not Muslims, he further disclosed that non-Muslim soldiers are the ones igniting the various crisis in the north.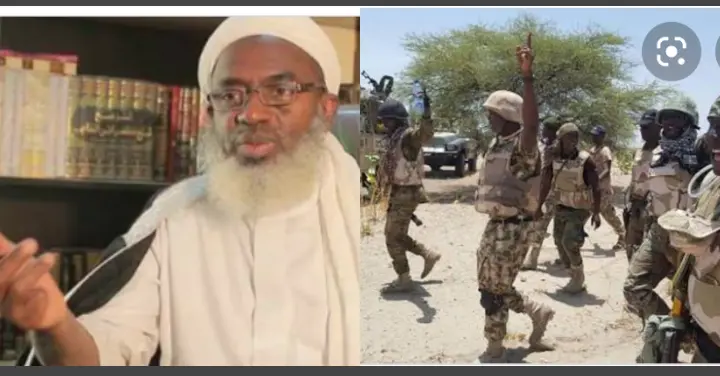 However, Gumi Sheikh advised the bandits to avoid retaliating so that they won't kill innocent youths and children in the north.
So, what do you think about Gumi Sheikh's statement about the non-Muslim soldiers in Nigeria?.