The founder of Abel Damina Ministries and Power City International said during a sermon that some pastors "twist Scriptures" and "manipulate" members to enrich themselves.
The 60-year-old said the "teaching that you'll become wealthy by giving was coined by ministers so it can profit them".
"That's why in some churches a pastor would do counselling every day or two days a week and they want the whole church to come for counseling because that is the only place he can personally manipulate you and collect [money]."
Popular for his TV and radio program, Righteous Invasion Of Truth (RIOT), he said some people who seek counselling are made to pay "registration fee" and "consultation fee" and "then when he counsels you he will now tell you: 'Can you give a seed according to your age?'"
"How old are you? 'Thirty'. Can you give N30,000? 'Yes Sir'. Try, go and bring it," Dr Damina said, adding that "if you cannot, he [the pastors] will tell you your life is useless".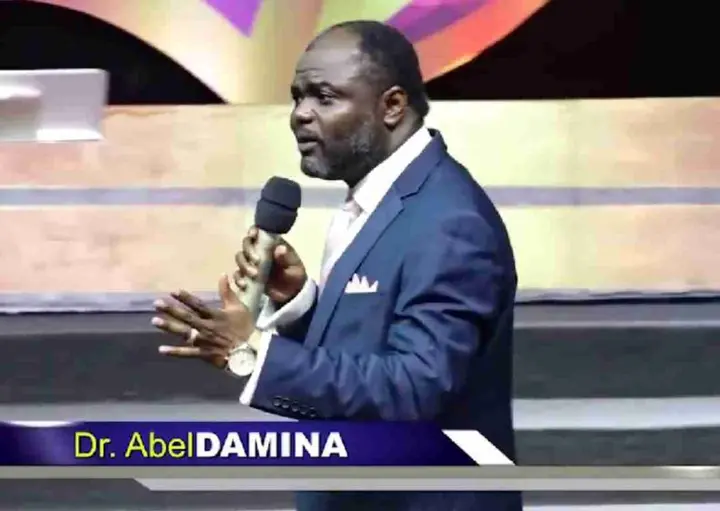 Pastor Damina also faulted clerics who harped on their members to pay tithes — who warned that if they didn't do so, financial calamity would befall them.
"Pay your tithe, pay your tithe. If you don't pay to God, you must pay to Satan. You know what? Most of those pastors don't pay their own tithe,"
He also recalled an incident where a church member approached him after preaching – with a huge sum of money – requesting to "tap your grace and anointing". According to Damina, he corrected the member and told them that "grace is not palm wine" that you can tap and that he can only collect the money if it was an appreciation for "what I do for the body of Christ".
Damina also recalled two separate cases where he was invited to preach in the United Kingdom only for the pastor to send him back because his message centered on "redemption in Christ" and the "finished work of Christ" whereas the pastor had hoped for 'prosperity message'.
"Covetous people like that kind of teaching," he said.
In the second visitation, the Nigerian pastor said a UK cleric was angry and "came to my hotel room very early in the morning" and asked why he [Damina] didn't tell the congregants about witches and wizards and that some congregants were bound in the spiritual world – so that they would come for deliverance whereby money would come out.
"I cannot in all good conscience lie to you to collect your money," he said as seen in the video below.