Marriage is a very important union created and stationed by God after creating man. He said "Therefore a man leaves his father and mother and cleaves to his wife, and they become one flesh" (Gen. 2 : 24). Here God created the institution of marriage and since then it has been unavoidable. It is however responsible and biblically lawful for a man to marry a wife. 
  Pastor W.F Kumuyi, The General Superintendent of Deeper life Bible Church, saw the need for his members to understand the concept of marriage and taught the context in one of their recent Bible Study. He took his members through the Bible and explained why they need to marry and how to survive in a marital home. The man of God said that Paul, an apostle of Jesus Christ did not get married but he had a very high proportion of self control. Paul himself told the church at Corinth that he wished they all could be like him but it is impossible because they all have different gift. He made the church understand that it is a not a commandment of God but just his own words and understanding. He told the singles and the widows that it is not bad if they decide not to get married just like him, but if they cannot contain or exercise self control, it is better and wiser for them to marry.
"I say therefore to the unmarried and widows, it is good for them if they abide even as i. But if they cannot contain, let them marry ; for it is better to marry than to burn" (1 Cor 7 : 8 – 9).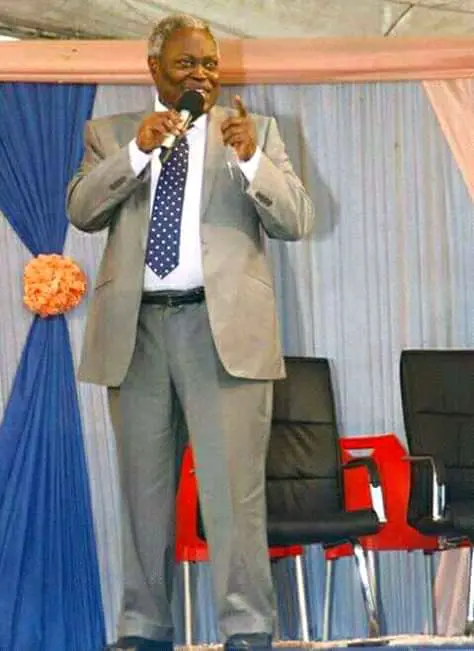 The man of God laid more emphasis on the fact that it is better to marry than to burn. The devil is always out to tempt the unmarried with fornication and the sin of immorality which makes it very necessary for a man to marry so he can easily overcome such temptation. For a man to be successful in life, ministry and person, he will definitely need a woman behind him. 
Taking a deep analysis of Pastor W.F Kumuyi, his wife Mrs Abiodun Kumuyi slept with the Lord many years back. The Man of God remarried shortly after to Mrs Esther who had never married before. This is a simple lesson that every man needs a woman and every woman needs a man. Don't let any tradition or belief deny you your right of marriage.
"Nevertheless, to avoid fornication, let every man have his own wife, and let every woman have her own husband" (1 Cor 7 : 2).