It was another drama in an Akaw Ibom state church, when the pastor's wife stormed the church and verbally accused her husband for sleeping with a church member.
The founder and pastor of Kairos Rhema Embassy, ​​a local church in Uyo, Akwa Ibom was disgraced on Wednesday after his wife broke into the church premises and openly informed the faithful that her husband was not just living the life of an adulterer, but had impregnated a member of the Church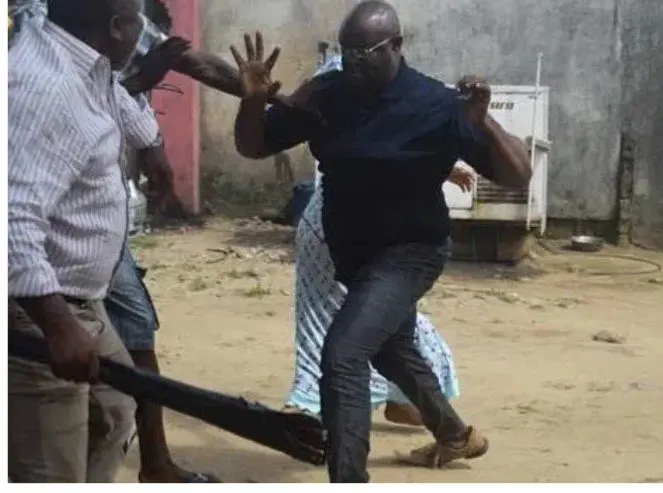 The pastor's wife, Idongesit Ese, was prevented from entering the auditorium of the Kairos Rhema Embassy. But, defiantly, she stopped at the church premises to tell her story.
According to the woman narrations,
"I want all the men and women who have a conscience in this church to ask my husband why he is doing this to me, why he would be sleeping with a young woman who came to seek his advice and prayers. " She said with a teary eyes to a handful of parishioners who gathered around her.
I caught my husband in a hotel sleeping with a woman named Evelyn Etim, a member of our church. As I speak to you, Evelyn has given birth to a boy and is living in Eket with my husband.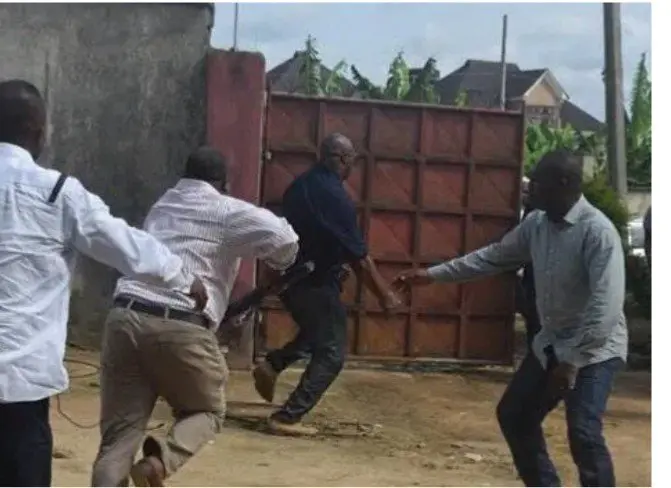 The incident occurred around 12 noon on Bassey Esau Street, opposite Aka Itiam, where the church is located.
The pastor at the time of the scene tried to stop the journalist from covering the story, most of the journalists who tried to enter were beaten by thugs.
The man of God in question is a man who is well known throughout Akawibom state, he has ministered in many Church programs throughout Akawibom.
With this singular act, the man of God has lost total respect in the ministry and among his peers in the Awka ibom state Christian community.
Many people who witnessed the incident were very disappointed with the man of God.
What's your take on this?