Pastors' Wives in Charge of Successful Church Ministries
June 13, (THEWILL)- They are a rare breed of women whose husbands passed on and left them in charge of thriving Christian ministries. Some of these female General Overseers seem to have given a good account of their stewardship over the past years. They have not only steered the ministries in their care to overwhelming success but also succeeded against all odds to keep alive their late husbands' dreams and legacies.
Apostle Nkechi Anayo-Iloputaife
Leadership was suddenly thrust on Apostle Nkechi Anayo lloputaife of Faith Revival Ministries World Outreach, popularly known as Victory Christian Church with headquarters in Satellite Town, after the gruesome murder of her husband, Bishop Harford Anayo IIoputaife in 1995. The cleric was shot at close range by suspected assassins. He died from gunshot wounds a few days after he was rushed to a hospital for treatment, leaving his wife in charge of the ministry. Initially Mrs Iloputaife had a tough time running the affairs of the ministry.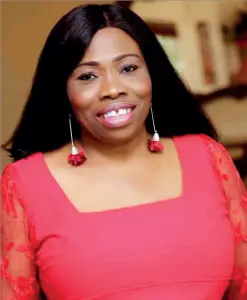 She had to deal with a number of issues, including conspiracy and intimidation from a group of people who were supposed to provide support and assistance at a time she needed them most. Five years after her husband's demise and driven by frustration, she almost called it quits with the ministry. But Bishop Mike Okonkwo of The Redeemed Evangelical Mission stood by her and guided her till she was able to find her feet as a preacher of the gospel. Since she took over as the General Overseer of Victory Christian Church, Apostle IIoputaife has stayed true to the calling of her late husband. Against the odds, she has steered the church to the height it has attained today. She has also devoted her life to caring for the less privileged and widows by establishing vocational and business training for them. The fire-brand cleric has also refused to give marriage another shot, having made a promise to marry only once in her lifetime.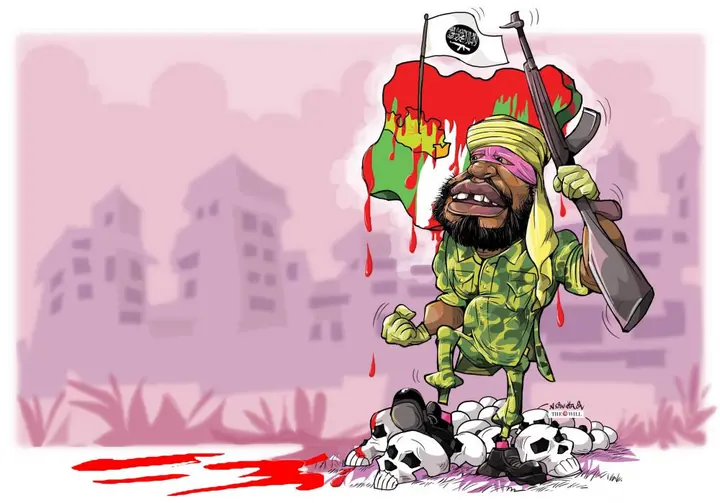 Pastor Sarah Omakwu
When Pastor Inalegwu Omakwu the founder of Family Worship Center, Abuja, breathed his last in Los Angeles, United States of America in 2003, after battling brain cancer for three years, his beautiful wife, Sarah, took over the management of the ministry as its Senior Pastor. Determined and loyal to the vision she shared with her husband, Pastor Sarah Omakwu has lived up to expectation by steering the church to the enviable height that it has attained today. In addition to her pastoral responsibilities, she also serves as the Chief Operating Officer of the Christian Broadcasting Network International.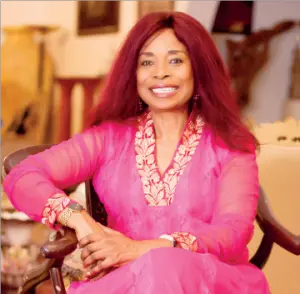 She is a much sought-after conference speaker who has ministered locally and internationally. For her, stepping into the role of general overseer was easy because her late husband had earlier indicated how his ministry should be run in his absence. The anointed teacher of the gospel has so far followed in her husband's footsteps and remained a widow 18 years after his death.
Rev Roselyn Oduyemi
Reverend Roselyn Oduyemi took over the reins of affairs of Bethel Ministries Incorporated 16 years ago after the death of her husband, Apostle Gabriel Oduyemi. Taking charge of the ministry he left behind wasn't a difficult one for the woman as she was part and parcel of her late husband's ministerial engagements. They often travelled together on soul-winning campaigns and preaching assignments. So when she was invited to take charge after her husband's demise, she stepped into the role with ease. Rev Oduyemi introduced her own innovations in the course of running Bethel Ministries Inc. The first step was to let go of her husband's private jet.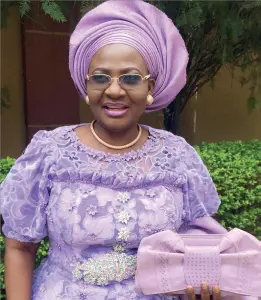 Being the first Nigerian clergy to own a private jet, she was criticised for giving out one of her husband's most prized possessions, but it didn't affect her tenacity and the aggressive manner in which she ran the church. According to her, when the need arises for her to own a private jet, the Lord who handed over the ministry to her would provide another jet. Just like other widows who took over their husband's ministry, Rev Roselyn Oduyemi has remained single and flying the flag of Bethel Ministries all over the world.
Archbishop Margaret Idahosa
For Archbishop Margaret Idahosa, the first African female Archbishop and the first female Chancellor of the Benson Idahosa University, Benin, filling the vacuum which her late husband, Archbishop Benson Idahosa, left in the ministry wasn't an easy task. She had made up her mind after her husband's death to retire from active ministry and generally take care of the home front by visiting her children who lived in different parts of the world. But her dream of touring the world was shattered after she was ordained an Archbishop.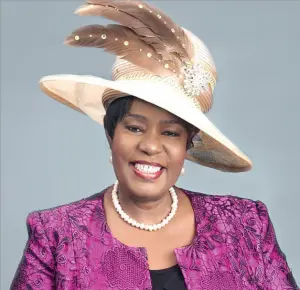 Archbishop Idahosa took over the leadership of the Church of God Mission International after her husband's death in March 1998, a day after he returned from a trip abroad. Upon assuming office, one of the first things she did was ask the entire congregation of the church if they wanted her to continue in her new role or shut down the ministry. Their response and cooperation, no doubt, has contributed in no small way to the smooth running of the ministry till date. The 77-year-old preacher now runs the church alongside her first son, Bishop Feb Idahosa. She has remained glued to the ministry which her late husband left behind. More important, 23 years after his passage, she has not remarried.
Bishop Oluremi Ayotunde Obembe
Bishop Oluremi Obembe is the widow of late Archbishop Olanrewaju Obembe, the founder of El Shaddai Bible Church who passed on in May 2019 after a protracted illness. A few weeks after her husband's burial, Dr Obembe was hurriedly ordained a Bishop to fill the vacuum created by his exit. She has since stepped into his shoes and continued handling the affairs of the ministry with support from her only son, Senior Obembe.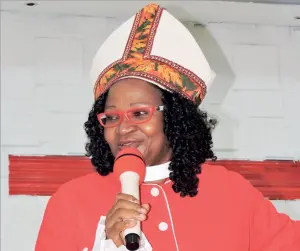 The late Archbishop Obembe was reputed to have pioneered the printing of the Amplified English Bible for the first time in West Africa in 1987. He was the Apostolic Prelate of International Communion of Charismatic and Apostolic Ministries before he died.
Pastor Evelyn Joshua
Saturday, June 5, 2021 will remain a dark day in the hearts of worshippers of Synagogue Church of All Nations, SCOAN, as they woke up to the rude shock of the departure of their founder, Prophet Temitope Balogun Joshua, popularly known as TB Joshua.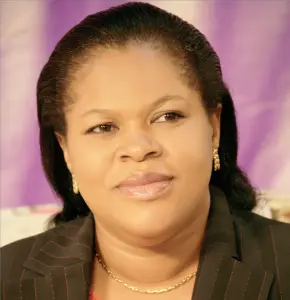 Since his demise, his wife, Evelyn, has been the ministry's spokesperson, communicating with members of the congregation and encouraging them to stay strong. What many do not know is that the beautiful mother of three has been an active member of the ministry. One of her duties as a minister was to attend to worshippers seeking healing and counseling from her late husband nearly every day. Most times when the late TB Joshua was too busy or unavailable, she took over from him and attended to the needs of the congregation. More so, she is the second most powerful person at the Synagogue after her husband. The full responsibility of overseeing the affairs of the SCOAN now rests on her shoulders.
Rev. Olive Sulola Adejobi
It has been more than 30 years since Primate Emmanuel Adejobi of the Church of the Lord, Aladura departed this world, but his wife, Olive Sulola Adejobi, has carried on with the mission of growing the church over the years. She might be in her 90s, but her physique and sharp memory doesn't reflect her age. She still ensures that the church is run as smoothly as its founder would probably have done. She has also established other branches nationwide.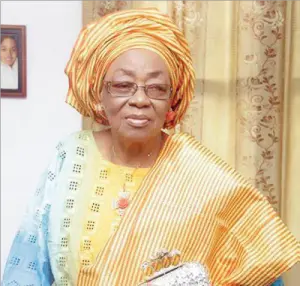 Despite her age, she has continued to spend her time attending to members who need prayers, advice and counseling and also oversees the smooth administration of the ministry.
Pastor Joy Ajanaku
Pastor Joy Ajanaku of Christ Revival Victory Chapel has been able to carry on with the responsibilities of overseeing the church since the death of her controversial husband, Prophet Ireti Ajanaku. Prophet Ajanaku died of an undisclosed ailment in August 2013 at Gbongan, Osun State and was buried almost one year after. Despite the controversy surrounding his death and the property tussle his wife had with members of his extended family, she has carried on with the smooth running of the ministry effortlessly.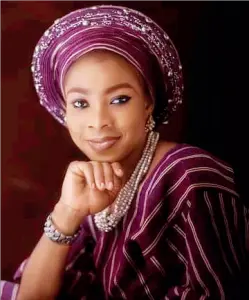 At first, many people felt the church would die with its founder until the beautiful widow started making appreciable progress. Since she took over the leadership of the church, she has been able to record some laudable achievements, including the opening of new branches of the church across Nigeria. Although Pastor Joy Ajanaku initially lacked the confidence to step into her late husband's shoes with ease, with time she was emboldened and able to overcome her fears. Also, the encouragement she got from members of the congregation and her determination to keep the legacies of her late husband alive has kept her going over the years.
Rev Janet Onaolapo
Bishop Kola Onaolapo, the founder of Abundant Life Gospel Church passed on in October, 2012. He travelled to the United States for ministration where he took ill but couldn't make it back home. His wife of many years, Revered Janet , started steering the ship of the ministry after his death. The church under the leadership of Rev Janet has experienced tremendous growth and many have been blessed through the great teachings of the humble woman.
One of the notable achievements recorded was the completion of their ultra-modern worship centre in the Agege area of Lagos. Her late husband started the construction of the worship centre but could not complete it before death rudely snatched him away. She is known for her undiluted Bible teaching, Christian values and soul winning. She also didn't consider remarrying as she is fully committed to the fulfillment of her late husband's visions.
Pastor Matilda Akinola
The founder of Redemption Ministries Worldwide, with headquarters in Port Harcourt, Pastor Stephen Akinola, may have finished his race and passed on to glory, but his partner of many years, Matilda Akinola, is bracing up to take over the ministry that he left behind. Although not much is known about the new general overseer, she has been actively involved in ministerial work alongside her husband. So, taking charge of the ministry isn't too tasking for her.
Pastor Stephen Akinola died in Abuja on June 5, 2021, same day Prophet TB Joshua passed on. He was in the Federal Capital Territory, FCT, for his second kidney transplant. He visited India once for the same procedure, but it was not successful.