See Photos Of A Popular Nigerian Prophetess Sharing Money To Her Members (Photos)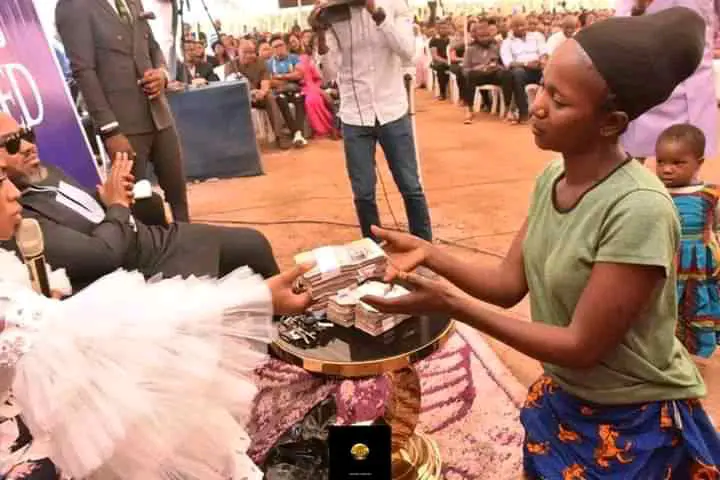 The church is not just a place of worship but a solution center to the problem of humanity. Our pastors or prophets should take care of her members spiritual and also physical needs if they have they capacity to do that.
Nigeria is good when it comes to worshipping God, building churches and having powerful men and women of God.
One popular Nigerian prophetess by name Prophetess Rose Kelvin the founder and senior pastor of Unveiling The Veil Ministry in Nigeria was spotted blessing the lives of her members with bundle of money.
The Prophetess posted these photos on her Official Facebook page yesterday.
She wrote:
"The voice of solution touching lives healing the world.. My Prophet my profit…"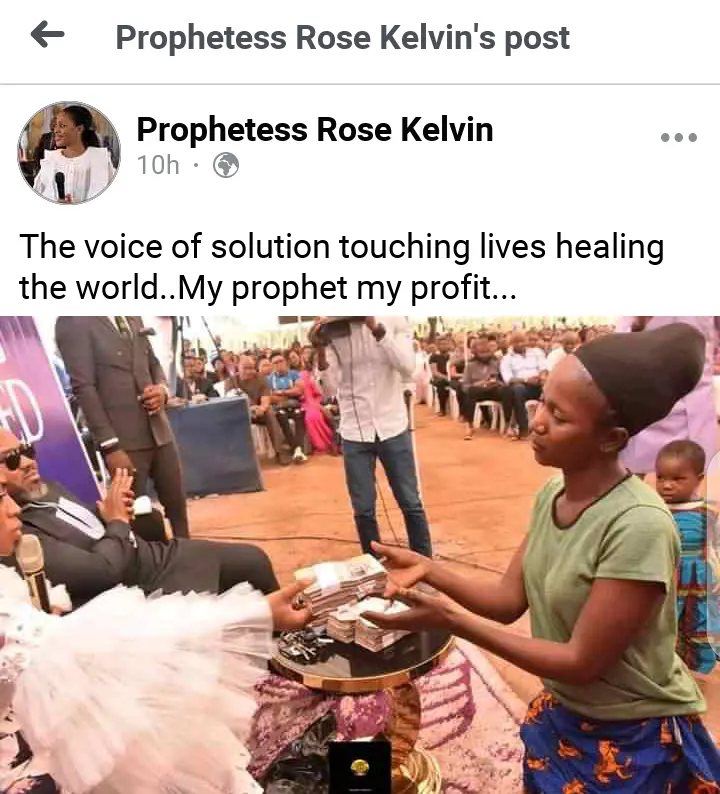 This is really a good one from the Prophetess because not everyone needs healing, many needs money, some needs food on their table.
Below are some photos shared by the Prophetess and also people's reactions to the post.