Pastoral ministry is a divine calling. In order for a pastor to fulfill his ministry, there are certain principles he needs to strictly adhere to, otherwise, he will be unable to fulfill his ministry.
Thus, if you want to fulfill your ministry as a pastor, you have to stop doing these three things
1. STOP Counselling Female Members Behind Closed Doors
Some great men who are called by God, have ended up tarnishing their reputations as a result of this. A lot of pastors have fallen neck deep into immorality due to this specific factor. You should know that not all members are there for counseling. Some are there with the sole aim of trapping you down, thereby ruining your ministry as a pastor. The Bible makes it clear that we should avoid all appearances of evil.
Pictorial illustration Of A Counseling Session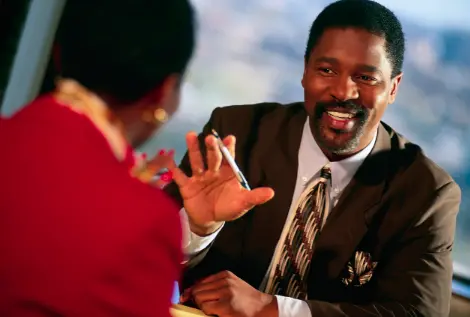 So, if you are in the habit of closing the door while counseling, do not blame the devil when something awful happens. You should rather blame yourself. Sure, nobody would want to be under the pastoral leadership of a pastor who engages in immorality. What moral ground would you have as a pastor, when you engage in immoral affairs with your female members?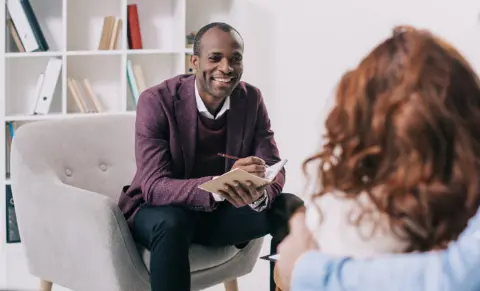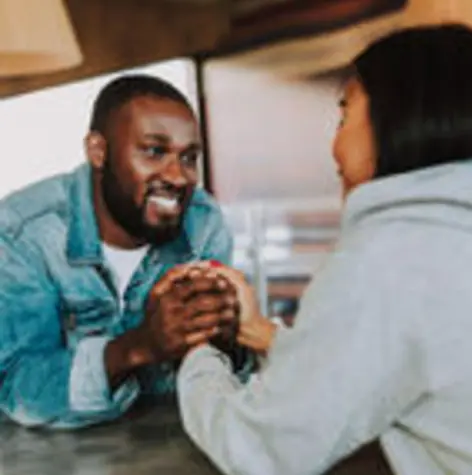 A pastor should always leave the door wide open while counseling. In fact, in these days of modern technology, if you can afford it, get a closed circuit television camera (CCTV) to monitor all the activities going on in your office. Know that even when you refuse to fall prey to the devil, he will always have a way of getting back at you. With the CCTV camera, you have an ample evidence against blackmailers who will like to tarnish your hard earned reputation.
2. STOP Downgrading Your Wife
Your wife should be your partner and your friend. A lot of pastors wives are going through inner turmoils, battling with domestic violence; with no one to talk to. Ensure that your home front is stable. Otherwise, the devil will capitalize on that to destroy your ministry.
Pictorial illustration Of A Man Downgrading His Wife By Punching Her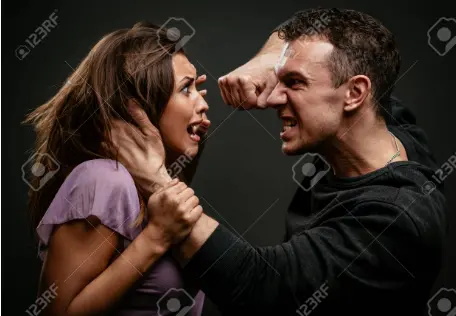 Husband And Wife – Two World's Apart
There are so many wolves in sheep clothing who pose as members, but their mission is to destroy your home. Your members know if you truly love your wife. They sense it in your general disposition towards her. The home destroyers usually cash in on that to achieve their set goal of helping you to pull down your marriage. Don't be a monster at home and a minister in church.
Just take a look at some of the great men of God and you will notice that their wives are their friends and confidants. A classic example is the sweet relationship between the Senior Pastor of Dunamis; Pastor Enenche and his lovely wife Becky. These two are a such an inseparable pair that no Jezebel can come in-between them.
Classic Example of An Inseparable Pair – Pastor Enenche And His Lovely Wife Becky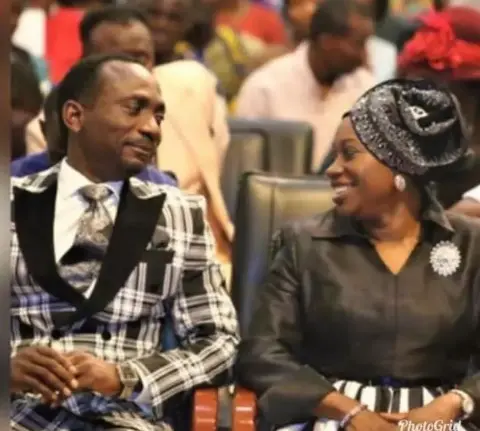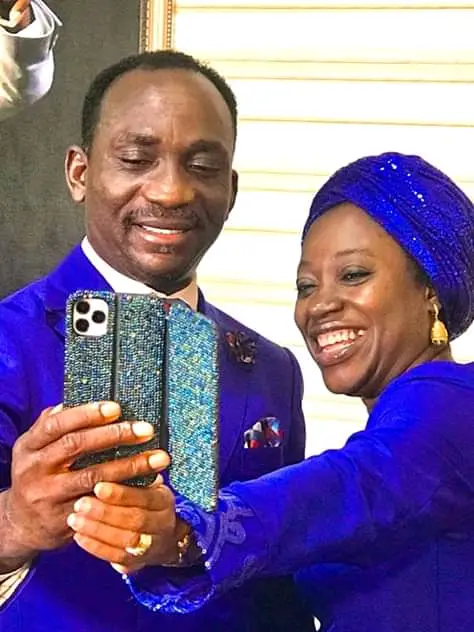 Little wonder why his ministry keeps flourishing from grace to grace. Some pastors back stab and denigrate their wives, just to please a select few. This is totally out of course. Bear in mind that you are not in ministry to please anyone at the expense of your soul. Even if your wife is not in ministry with you, don't be found wanting in the home front.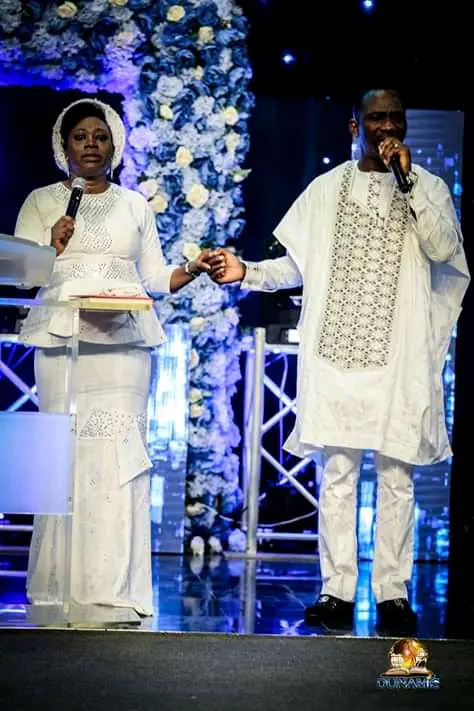 Hence, it is quite necessary that we do not give the enemy a chance to tarnish the image of the church. Your wife should be appreciated and not depreciated. In order to prevent any ulterior motive from any female member, guard and guide your home with love. As some pastors have ended up losing focus and thereby unable to fulfill their ministry.
3. STOP Engaging In Godless Chatter
Godless chatter robs you of the opportunity to have a time of refreshing from God. Having a solid quiet time is one of the hallmarks of any believer, especially a pastor. Fulfilling your ministry is not all about the teeming crowd or financial status.
Pictorial illustration Of People Engaging In Godless Chatter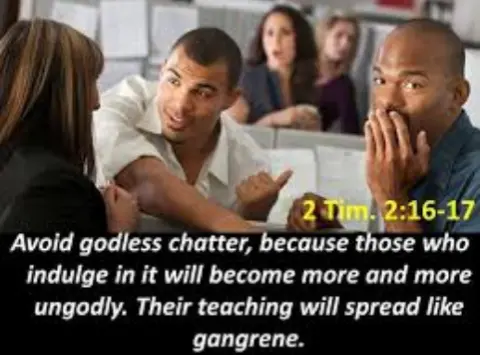 Passion for souls is also one of the essence of ministry, which does not go in tandem with godless chatter. Needless to say that some pastors have lost the vision and passion for souls. While it is good to have a good chat, but engaging in godless chatter simply derails the pastor and stops him from fulfilling his calling.
Stop Engaging In Godless Chatter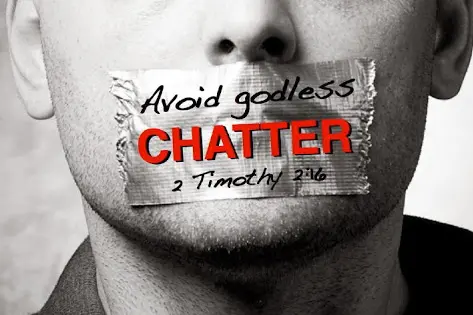 Remember, godless chatter often comes with a lot of negative consequences. Sometimes, you hear a pastor use words that are unbecoming of a believer. What initially comes to mind is that the pastor has lost that sweet fellowship of the Holy Spirit. Having a constant communion with God, helps to keep a pastor in track.
Godly Chatter Is Devoid Of Godliness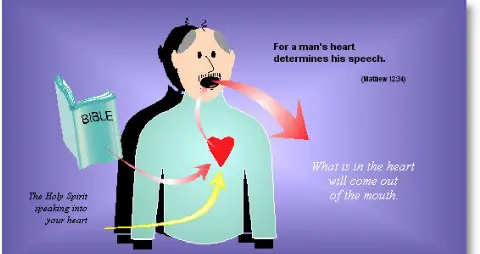 Godless chatter springs forth ungodliness. It is always good to know when the devil has taken over the chat. Therefore, do not let the devil chart a different course for your ministry, as it can get you derailed and stop you from fulfilling your ministry. Stay in tune with God, so that you will dish out words based on inspiration and not desperation.