Winners Chapel International Headquarters
These sons are popular faces in Winners Chapel conferences and the same grace upon Winners Chapel is evident in their individual ministries. This can be seen in the way that everything running in Bishop Oyedepo 's ministry seems to be repeated.
1.Dr Enenche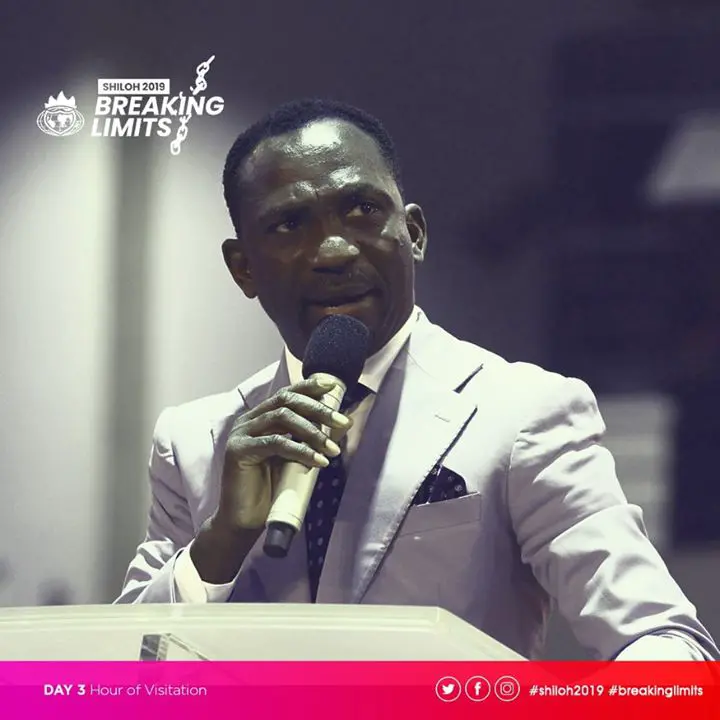 Dr. Enenche is the Senior Pastor of the Dunamis International Gospel Centre, which is located along the airport road, Abuja, at the Lords Garden headquarters. He comes from the state of Benue and is a qualified medical practitioner. On November 10, 1996, he founded the Dunamis International Gospel Center and the church is currently the largest ministry in FCT and one of the largest in the world. Dr. Enenche stated that in an audiotape entitled "Unleashing the Mystery of the Spiritual Realms," he first learned of Bishop Oyedepo, and before he encountered him one by one, Oyedepo typically appeared to him in his nightly dreams, anointing him with oil.
He also disclosed that Bishop Oyedepo ordered him not to start the project until he had placed the building plan before him before the Dunamis auditorium was erected. And Bishop Oyedpo was on-hand to bless the project before the building was erected. Another study also said that Pastor Enenche was advised by Bishop Oyedepo to increase his initial proposal to expand the capacity of the Glory Dome project from 75,000 to 100,000.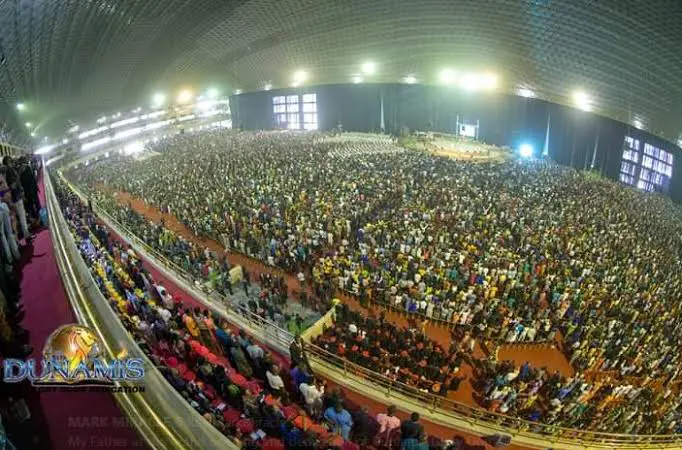 Glory Dome,Dunamis 100,000 Capacity Cathedral
Pastor Enenche would always say, "Only the devil may affirm that my father's (Oyedepo) genetics and chromosomes are inside me,"
2.Pastor David Ibiyeomie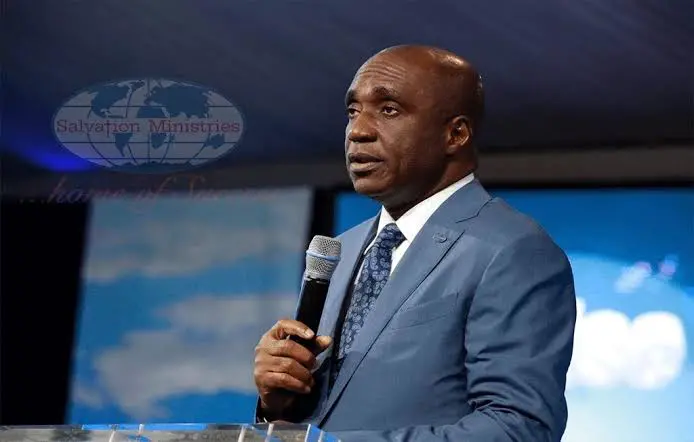 Pastor David Ibiyeomie is the founder and senior pastor of Salvation Ministries with headquarter in Port Harcourt, Rivers State. After completing his Bible School education at the Word of Faith Bible Institute (WOFBI) of Bishop David Oyedepo, Ibiyeomie started a house fellowship in Victoria Island, Lagos, Nigeria with his kin. He later moved to Port Harcourt, Rivers State, where, on April 13, 1997, he began Salvation Ministries (Glorious Chapel), attended by a little over twenty members.
In July 1997, in G.R.A. Phase 1, Port Harcourt, the church moved to a larger plot of land on Birabi Lane. The church is holding seven services today and is about building its church auditorium, which will be the world's largest. Initially, the Salvation Ministries Church project, which started in 2010, was planned to hold 40,000 worshipers. However, with the massive expansion of the Church that led to the opening of more than 50 satellite churches in Port Harcourt, including the opening of 13 on a single day in 2016, coupled with the prodding of Bishop David Oyedepo to do 'better than his father' by David Ibiyeomie's father in the Lord, Ibiyeomie was encouraged to expand the building's capacity.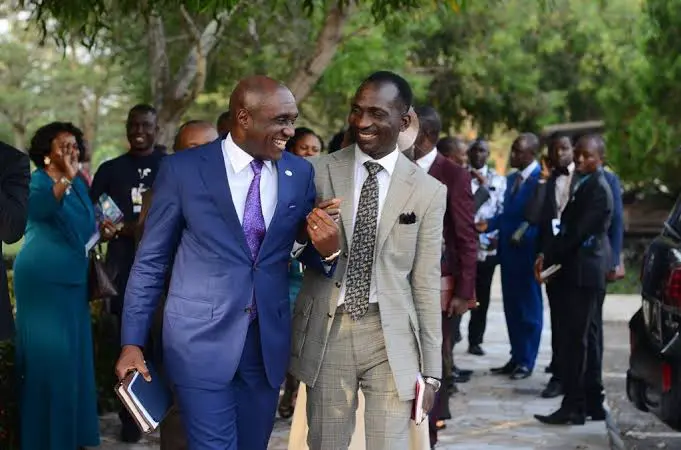 Covenant Brothers
Previous estimates of the church project had the expansion at 100,000 capacity, but it is officially expected to become the largest church auditorium in the world with plans to expand to around 120,000 and the metal roofing covering an area of 50,000m2, which is more than double the span of the Glory Dome of Dunamis 'at 22,148m2.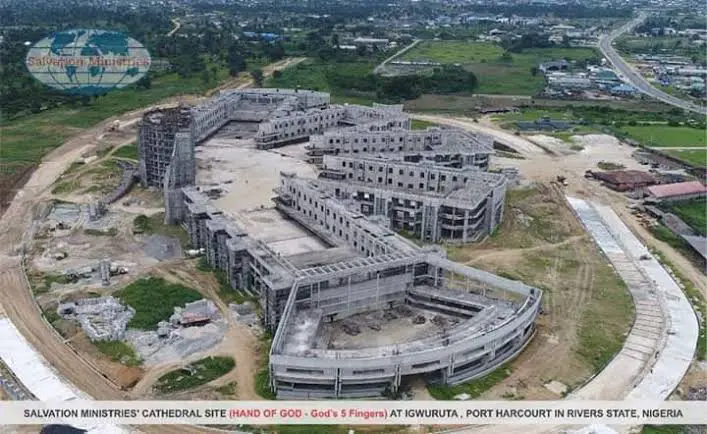 Salvation Ministries 120,000 Cathedral Site.
3.Pastor Sam Adeyemi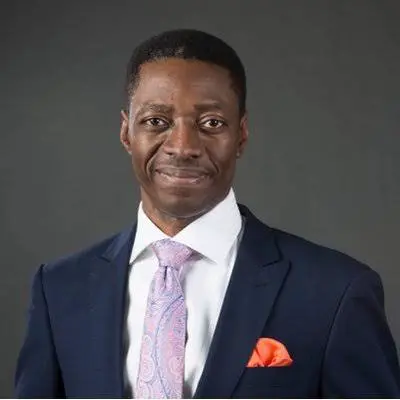 One Saturday morning, Pastor Sam Adeyemi dreamed of seeing Bishop Oyedepo and his wife planting a tree in a new position in the church, and he saw a huge crowd rushing to that spot. He realized when he woke up that it was a vision from Heaven. That was the genesis of Pastor Sam Adeyemi 's friendship with Bishop Oyedepo, his mentor. But despite this encounter, in the first three years of Daystar, growth was sluggish. That prompted him to go and see Bishop David Oyedepo, his "father." He said to him, 'What do you do after everything you know has been tried and the church has failed to grow? 'Bishop Oyedepo said,' Look, growth is seasonal,' and he quoted Galatians 6:9, which says let us not get tired of doing well because, if we don't faint, we will reap in due season.
Today, on Ikosi Road, Lagos, Daystar Christian Centre sits on the top of a hectare of land. Within a short time, with over 25,000 members, the ministry had begun five services , making it one of the most attended churches in Lagos State on Sundays. The relationship between the father and son has grown in leaps and bounds with the bishop publicly referring to Pastor Adeyemi as one of his favorite sons in ministry .Pastor Adeyemi too has become a frequent keynote speaker at the Covenant University Special Programmes on Character Growth and National Transformation
4.Pastor Femi Emmanuel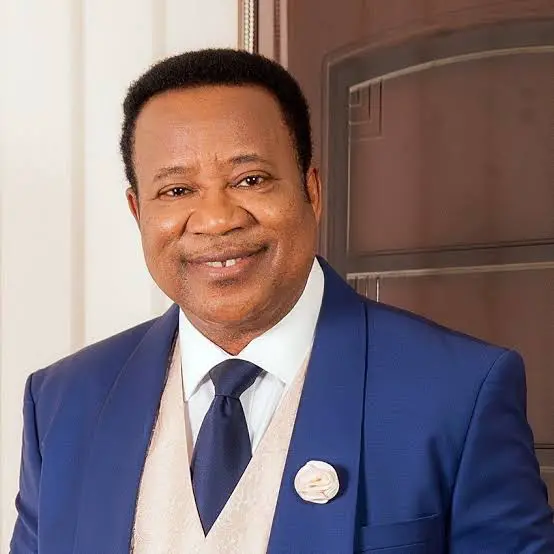 Pastor Femi Emmanuel is a one-time Deputy Speaker and a businessman-turned preacher of the Oyo State House of Assembly. He is the Presiding Pastor of International Livingspring Chapel. Femi Emmanuel is one of Nigeria's most revered and sought after ministers of the Gospel. He is the pastor of one of Nigeria's fastest growing Pentecostal churches. In about 20 years, his ministry has expanded from 15 to over 30,000 members. His ministry 's foreign headquarters are in Ikeja, Lagos, while its national headquarters are in the Dominion Region, Iwo Lane, Ibadan, which is on over 50 acres and has a cathedral of 10,000 seats.
5. Pastor Poju Oyemede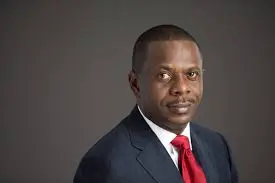 Pastor Adepoju Oyemade first met Bishop David Oyedepo in September 1988 at the Sword of the Spirit Ministries convention headed by Francis Wale Oke. He has been an avid follower of the Bishop ever since that day. By 1990, the then 21-year-old Adepoju Oyemade was the President of the UNILAG Chapel Fellowship and succeeded in taking Bishop Oyedepo all the way from Kaduna to the Campus Fellowship as a minister. Poju Oyemade later began the Covenant Christian Centre in Lagos at the age of 26 and was ordained to ministry by Bishop David Oyedepo. Currently, Covenant Church is one of the country's fastest growing ministries and holds 4 services in its three centers every Sunday morning. Bishop Oyedepo is identified by Pastor Poju as the man from whom he grasped the art of ministry.
6.Pastor Samuel Oluwasegun Olubiyo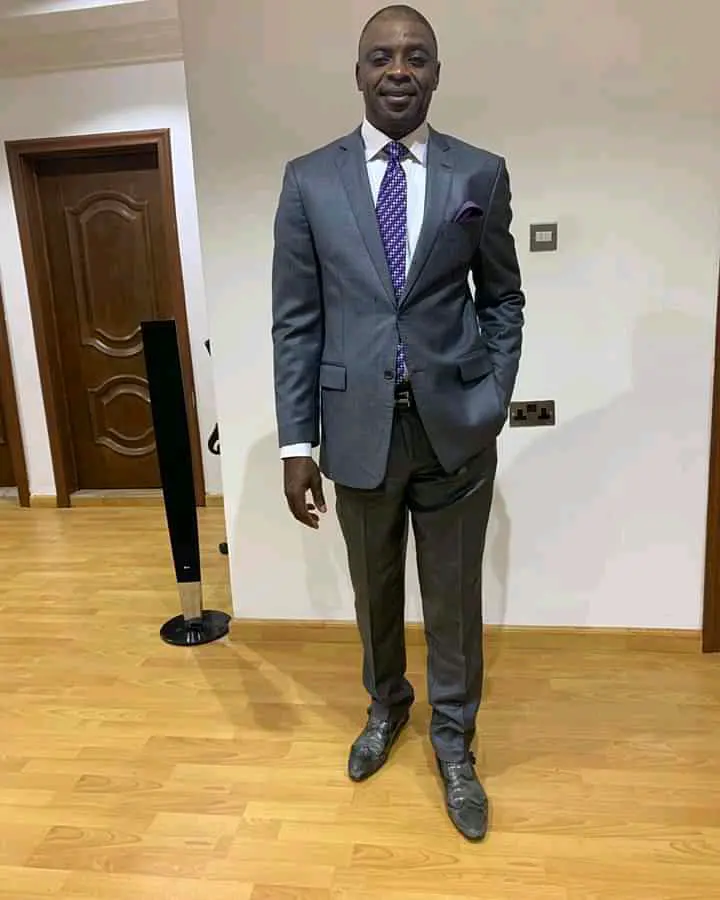 He is a Nigerian Christian author, Preacher, and President and Founder of the Word of Power Global Ministries Int'l, aka Triumphant Christian Centre (TCC). His ministry runs two services at the auditorium of its 10,000 seater-capacity Church. During the Shiloh initiative, he anchors programs.
7. Pastor Yemi Davids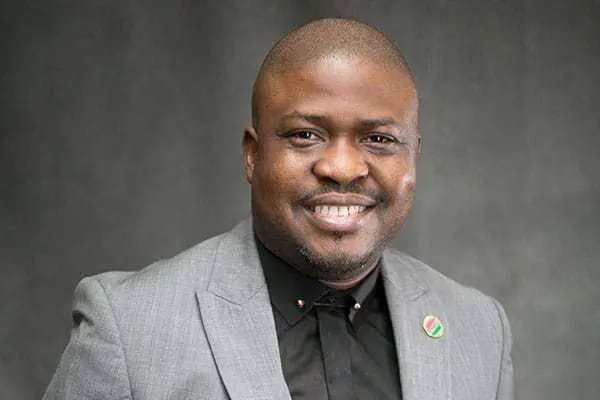 He is the senior pastor of the Global Impact Church, one of Nigeria's fastest growing churches, which is currently running five great services every Sunday in its Ifako Lagos Nigeria facility.
8.Rev Ntia Ntia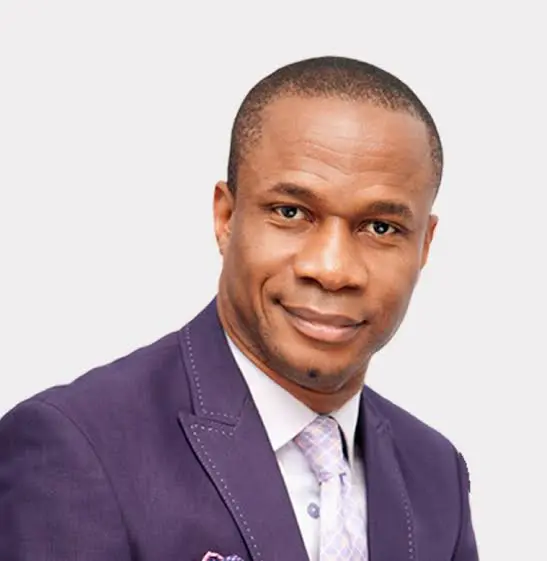 Rev. Ntia is one of the most famous ministers in Akwa-Ibom, running a megachurch that has thousands of members throughout Nigeria. His church is reported to be one of the most attended churches in Akwa-Ibom, the Full Life Christian Centre. There are 27 divisions of his ministry; 3 outside Nigeria and 24 within Nigeria.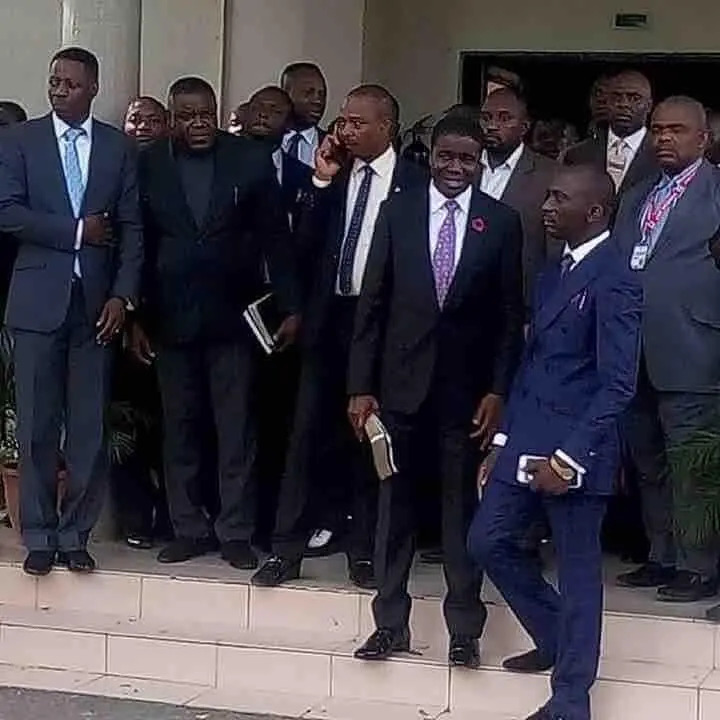 Sons of the Prophet