After it was announced at the 2020 Shiloh programme that the Living Faith Church aka Winners Chapel would replace the present Faith Tabernacle Headquarters with a 100,000 plus befitting structure to be called "The Ark", pictures of what to expect at the completion of the project has since been released by the church.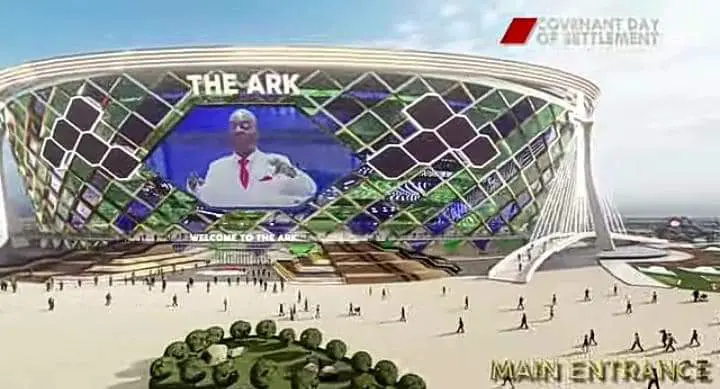 In a bid to further propagate the gospel of Jesus Christ to millions of souls in the world and to also put in place a more befitting, spacious and worthy cathedral for the church, the Living Faith Church is set to commence the building of a gigantic structure called "The Ark". This announcement was first made by the president of Living Faith Church, Bishop David Oyedepo at the year 2020 Shiloh programme.
Bishop David Oyedepo
It should come to mind that the present headquarters of the Winners Chapel named the Faith Tabernacle has a sitting capacity of 50,000. The proposed edifice, The Ark, is expected to accommodate an average of 120,000 people sitting. Bishop Oyedepo stated that the structure would be a "generational monument to the glory of Jesus Christ.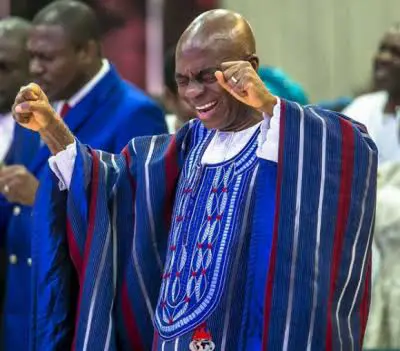 The ground breaking ceremony for this edifice has been scheduled to take place at Canaanland on Thursday 25th March 2021 at 11.00am.
This structure will include a 24-Floor Mission Tower (International Headquarters Facility) made up of 2 pairs of 12 floors each. It is to be built on the site of the old Faith Academy adjoining Faith Tabernacle which will now become its overflow facility.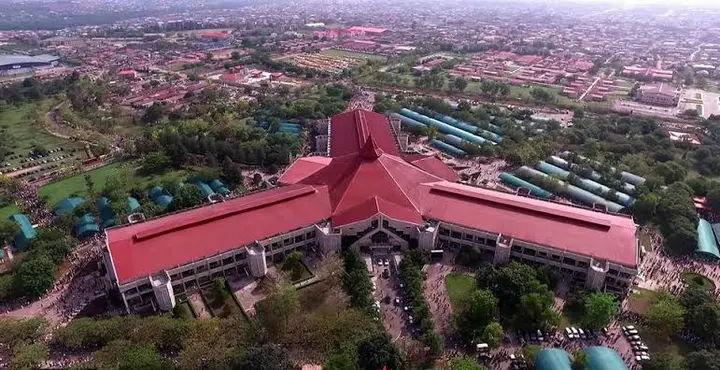 Aerial View Of The 50,000 Capacity Faith Tabernacle
One noteworthy point in this whole talk is that The Ark was designed by lecturers and students of Covenant University, a private Christian university in Ota, Ogun State. It should be noted that the university was founded by Bishop Oyedepo and is affiliated with Living Faith Church Worldwide. According to 4icu.org, Convenant University is ranked 3rd in Nigeria and 2946th in the world. See some pictures below.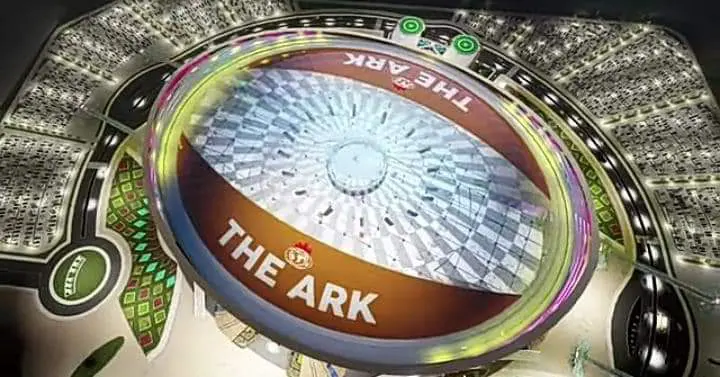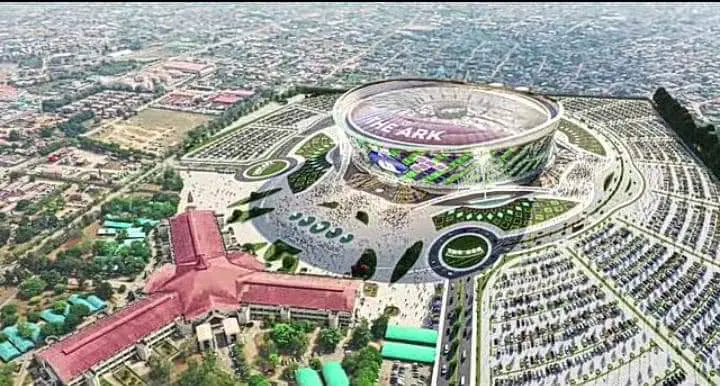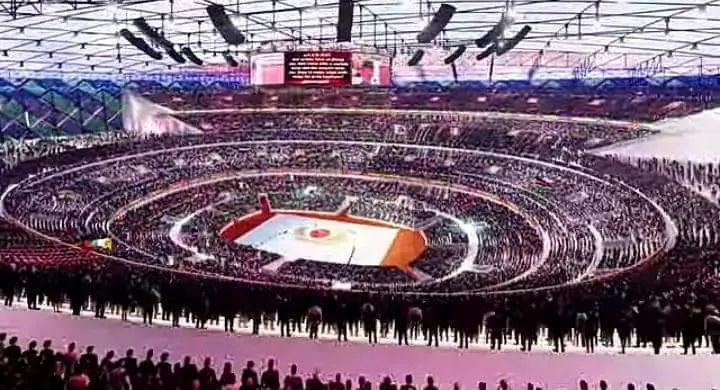 It is therefore not surprising that the school was able to come up with delightful and superb designs for The Ark which in no time would become one of the best religious edifice in Africa and the world at large. But in order to further wet your appetite, you may scroll below to see more beautiful pictures of The Ark which was unveiled by the church prior to the ground breaking ceremony.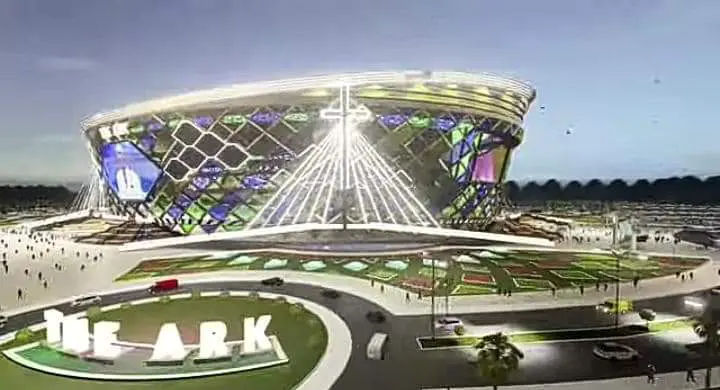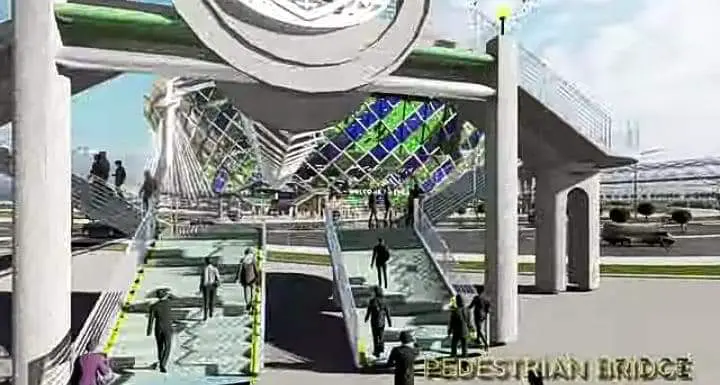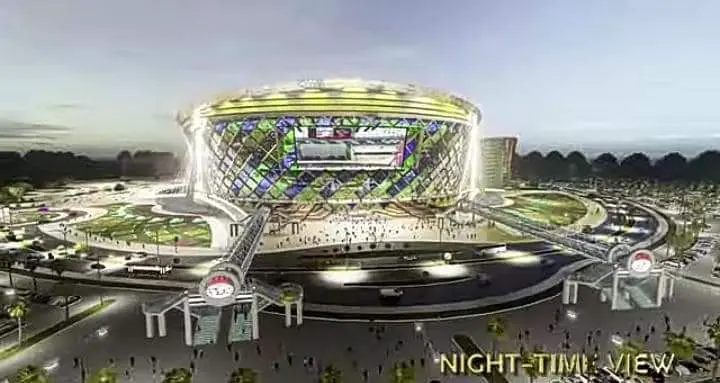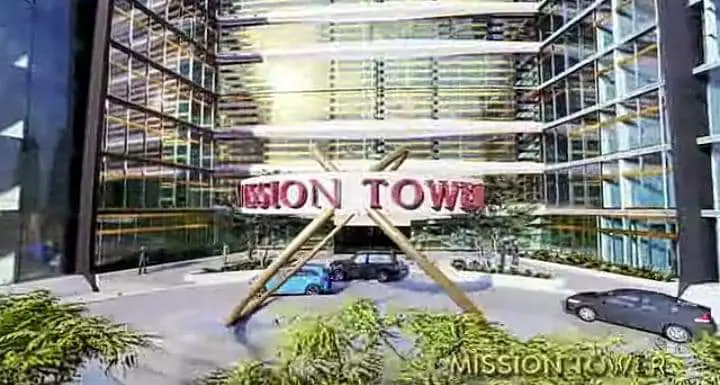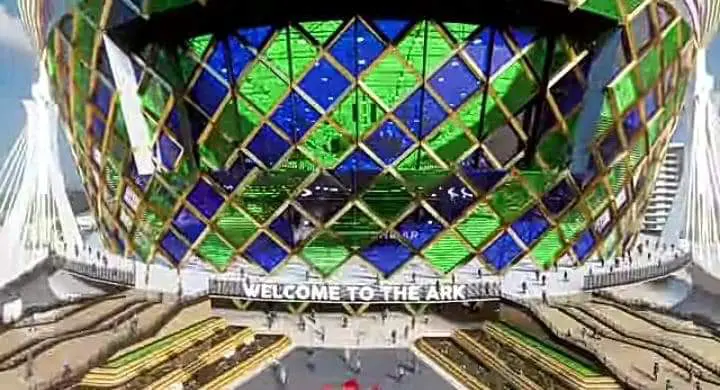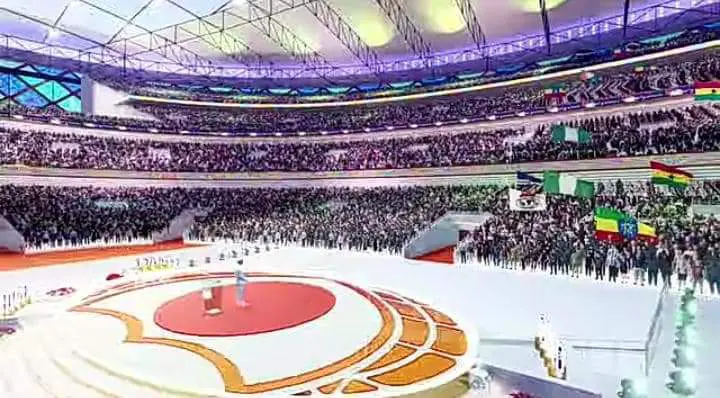 Before anyone, especially Atheists and those who are accustomed to faulting ministers of God for erecting beautiful churches and cathedrals would be swift to take a swipe at the bishop for this project, please be informed that the man of God did indicate that God's greatest interest on the earth is not in big cathedrals and definitely not the huge Ark project that is being embarked upon. It is the preservation and salvation of the souls of men that matters most to God