Onyebuchi Okeke who is popularly know as "Eddy na Nawgu" was popular in the South East till his death in 2000. Eddy was a self-proclaimed prophet of "God" and occult practitioner. When Eddy was 29 years of age he claimed that he was touched by "God", who gave him the power to see spiritual things that no man can see. Soon after making the claim, he started his ministry called the "Anioma Healing Center" in his compound in Nawgu, Anambra state. In the mid of the 1990s, he became famous, and men from different corners of the zone troop in to see him and receive powers. The news of how he made people rich and successful in business started to spread.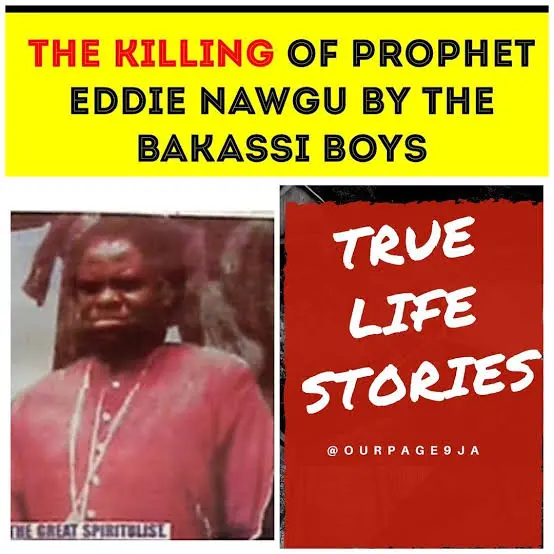 Between 1999 to 2000, Eddy became a person of interest as he was linked to various heinous crimes happening not just in his community but across the state. The news of his crimes attracted the famous Bakassi boys (who the then governor of Anambra state, Chinwoke Mbadinuju passed a law that gave them a legal backing with reducing crime in the state). The Bakassi Boys were different from any other vigilante group. They harnessed great metaphysical powers.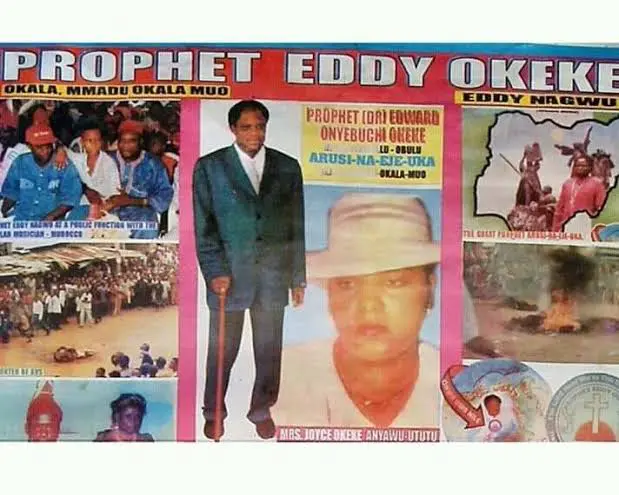 Eddy became Bakassi Boys target after he was accused of kidnapping, helping notorious criminals, partaking in rituals involving use of human body parts, illegal possession of firearms and human sacrifice. Eddy was not an easy match for the Bakassi Boys. They tried so many times to apprehend him but failed. They had to invite their supreme leader called Nwa Ngworo who came and aid in the capture of Eddy.
After Eddy was captured, it was alleged that high profile men in the state interceded for him to be release, but they failed. He was taken to the Bakassi Boys operational base. Where he was questioned. The Bakassi Boys claimed that during his time in their detention, he confessed to be guilty of human sacrifice. The number of people Eddy Nawgu killed according to his confession was a total of 93 persons. He was eventually beheaded and his body was set ablaze at the Ochanja Market in Anambra state, Nigeria.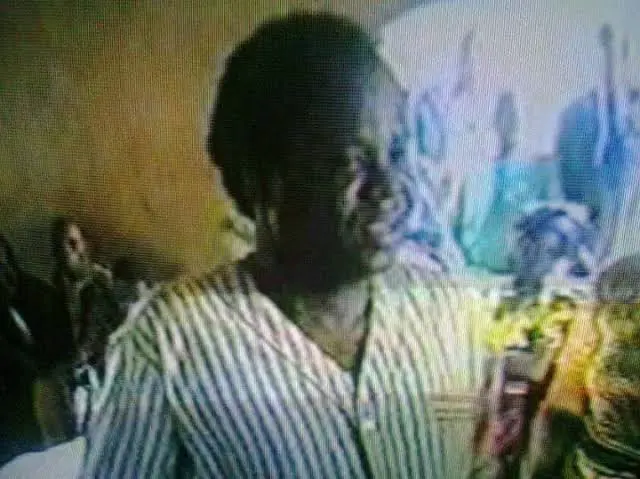 Eddy na Nawgu was not the only person apprehended by the famous Bakassi group. Derico Nwamama a notorious criminal was among the people that was executed by the Bakassi Boys.