Bishop Oyedopo, the founder and the president of the Living Faith church preached barefoot today in the church. It was noted that he preached on barefoot at all four services which held at the international Headquarters of the church in Canaan Land, Ota.
At the begining of the sermon by Bishop Oyedopo when he preached "Covenant day of breaking Generational curses", he was wearing his shoes but later on, he took them off.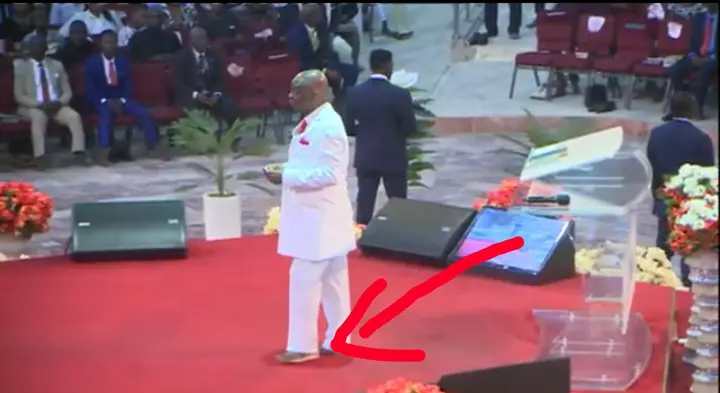 He made it clear that the reason for pulling his shoes was led by the holy spirit. He further urged all members and workers of the church to pull their shoes off too in the course of the sermon.
He said and I quote
"As a Bishop, I just got an instruction from the holy spirit that this land is a curse free land, and you are walking into the curse free realm of life. Pull of your shoes or sandals and let it be on the curse free ground and you will then walk free into the curse free realm of life from today in the mighty name of Jesus. Keep on celebrating that the battle is over in your life and in the life of your country".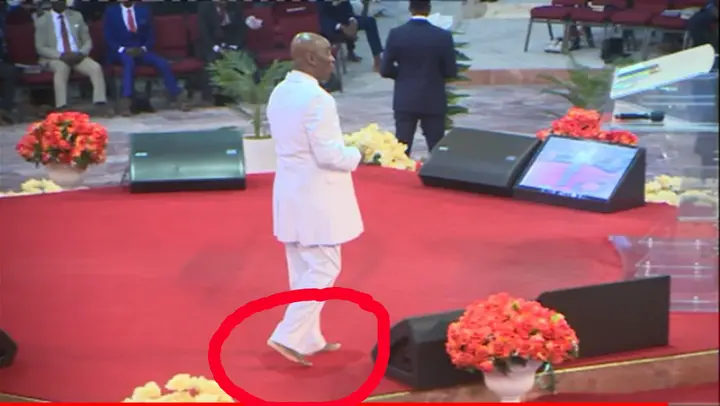 What do you think about a man of God pulling off his shoes and telling his members to pull off their shoes during sermon?.