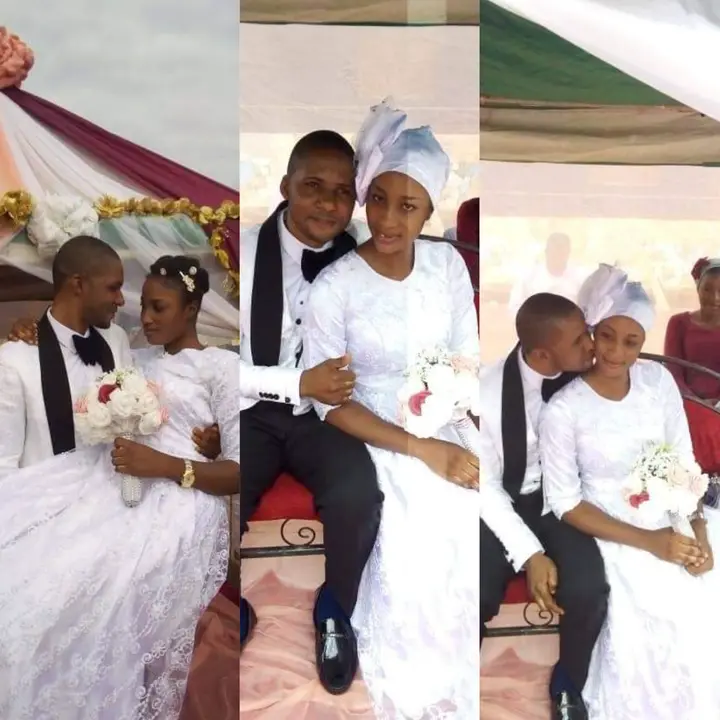 Like some people normally say, "life is a twist. No matter what you do, people must talk; some will support you while others will abandon you."
There are some reactions from social media users after a couple shared their wedding day photos on a social platform with someone asking if the couple are really Deeper Life members. According to her, she have never seen this kind of photograph from a Deeper Life wedding.
She went on to ask if protocols have been relaxed.
In her words; "Are they couples really deeper lifers? Because I've never seen this! Or has the Mc relaxed all its protocols?"
She added that she don't think the MC of the occasion will allow some people to be in uniform during a Deeper Life wedding.
See the post as posted by Queen Best Ogugwa on Facebook and reactions below: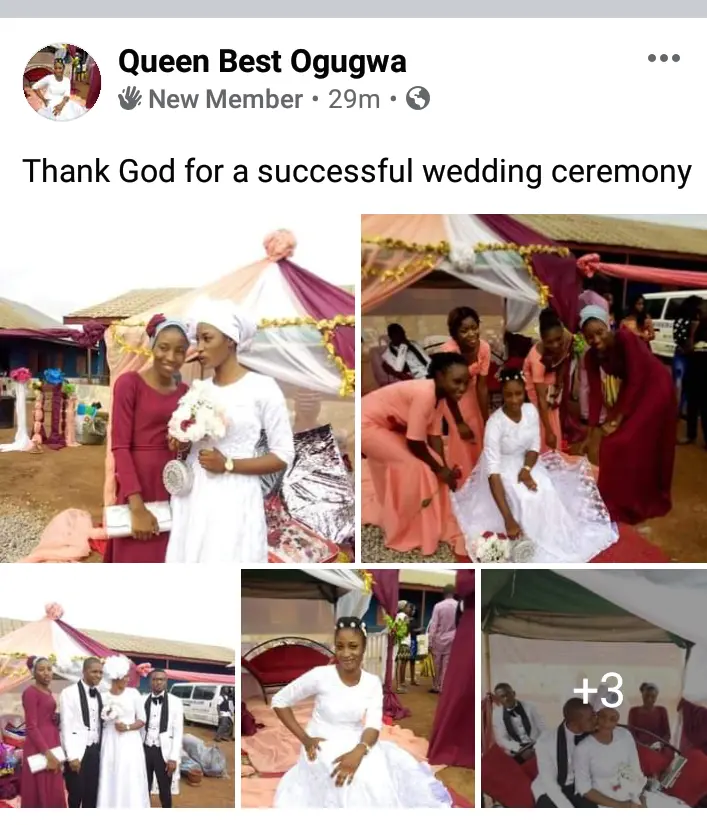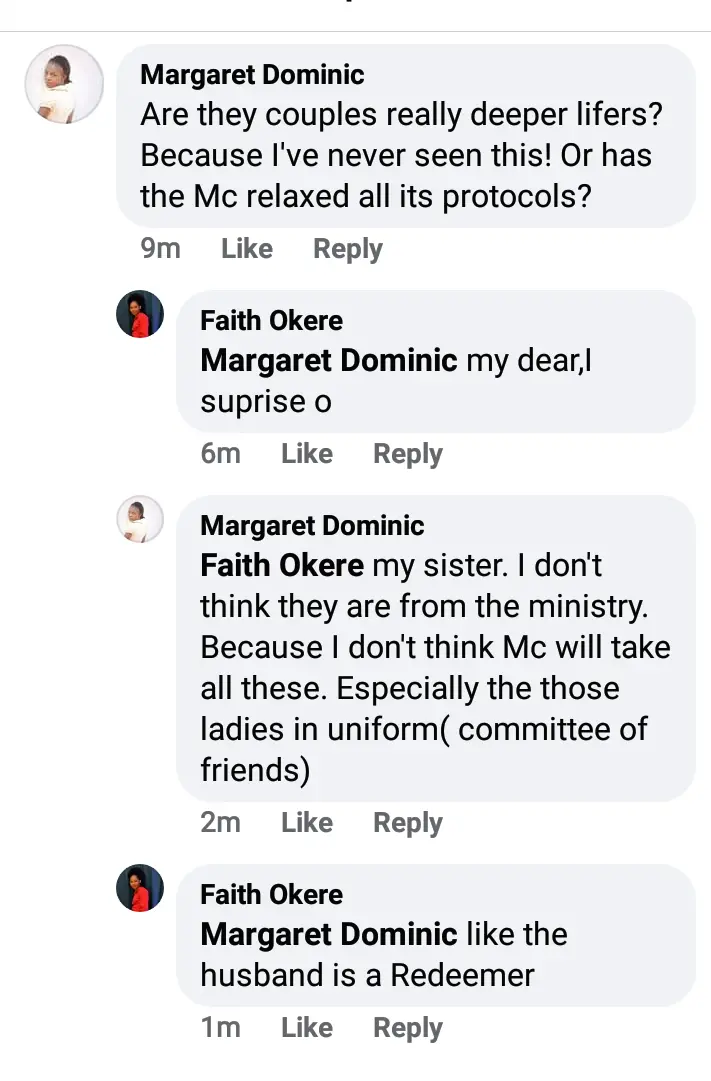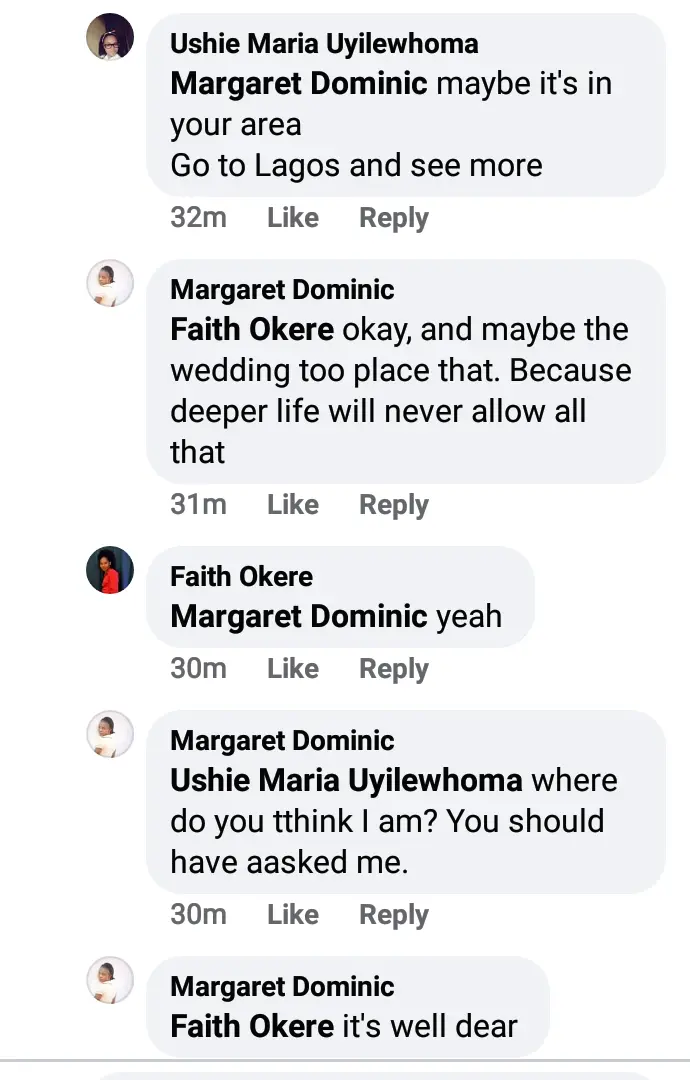 Another person reacted by saying that the wedding is "the best wedding I have ever seen especially the dressing wow nice."
With another person replying, saying; Deeper Life wedding have changed.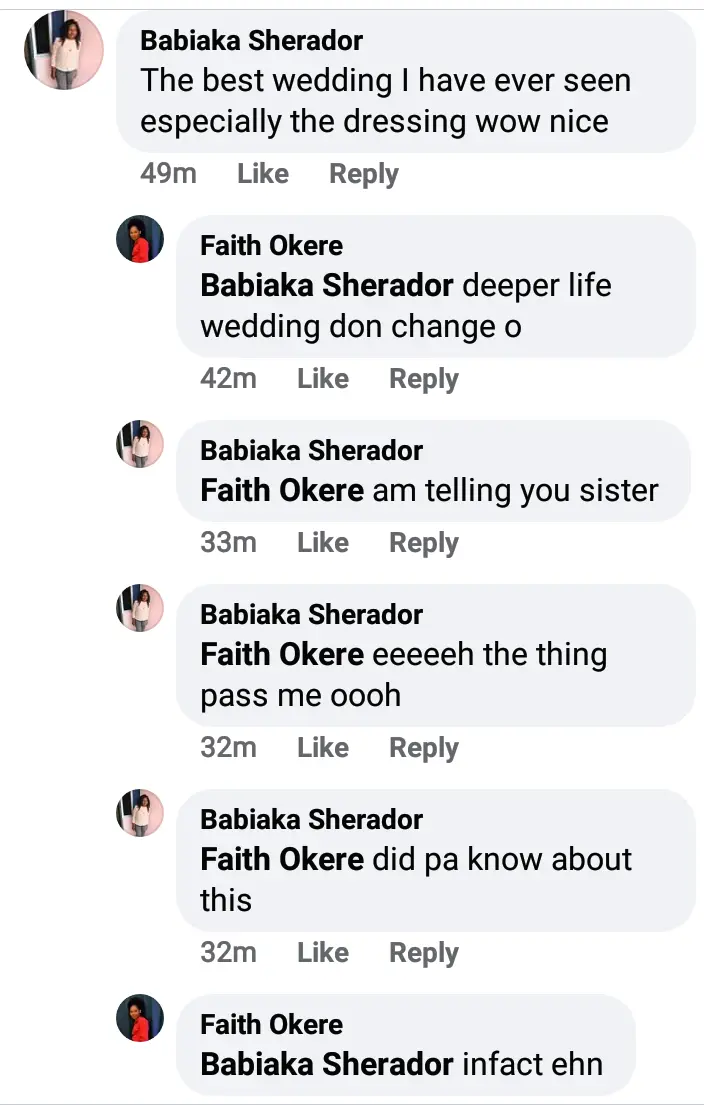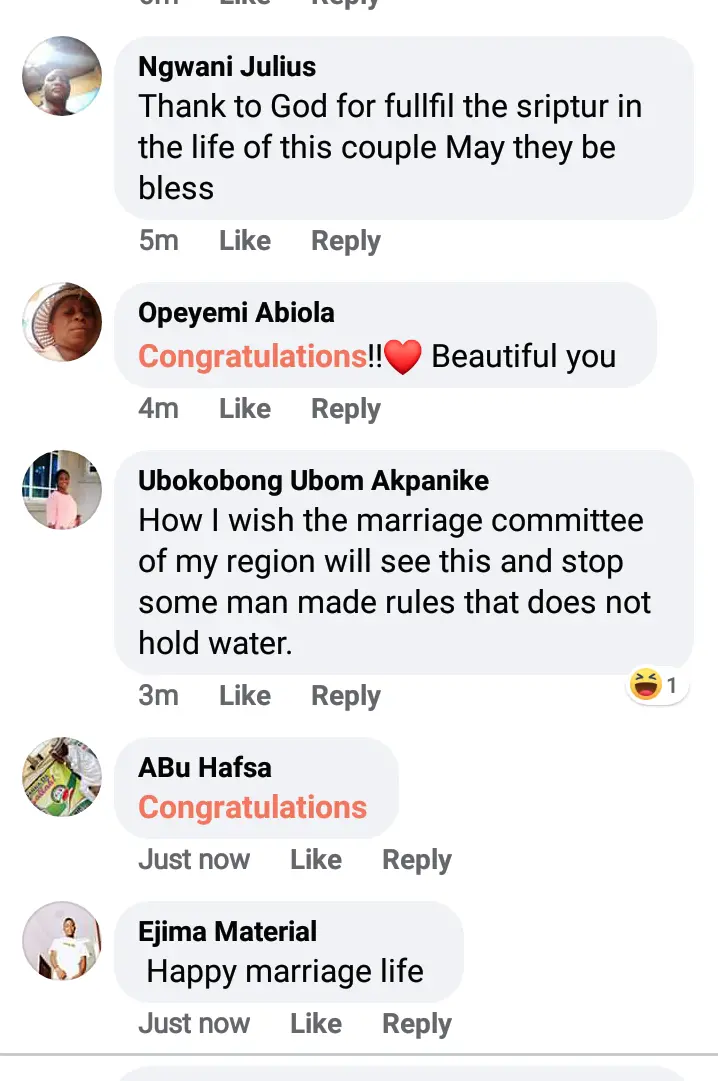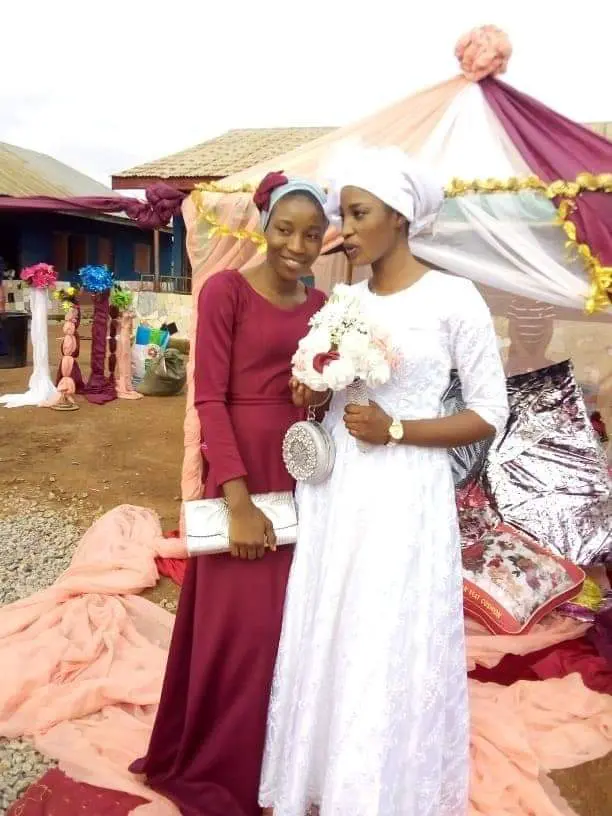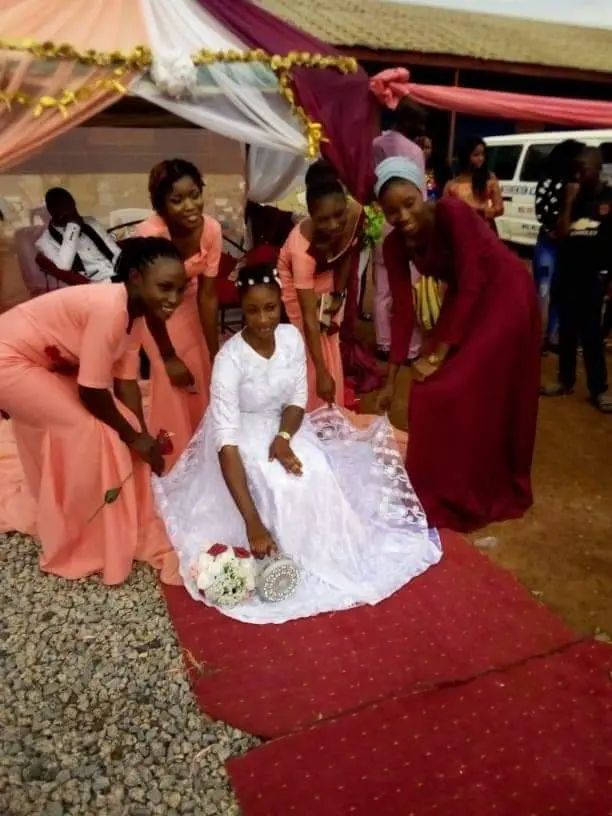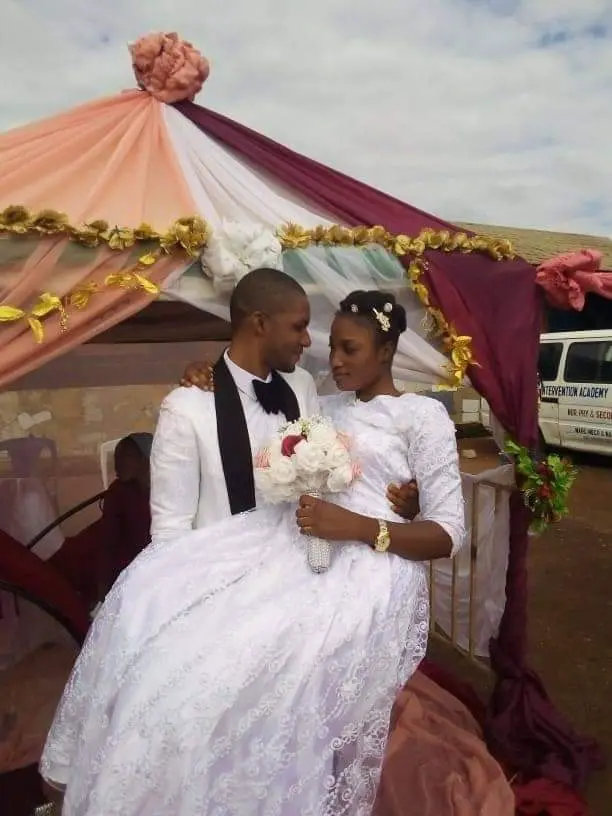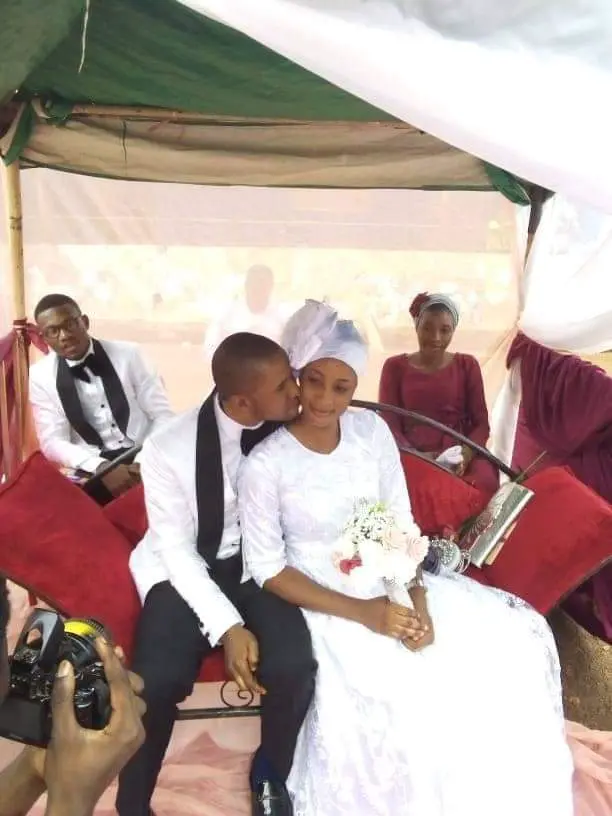 What do you think of the wedding photos and dressing?
Share your thought on this post, let's get your view on this wedding.