Popular America CNN presenter Chris Cuomo made a shocking statement during live broadcast, the statement that was made by him was regarded awkward by Americans .
According to him, there is no point in seeking help from above, because we don't need it help is with us, this simply implies that, as coronavirus is ravaging the world now and people are losing their lives we should not seek help from God that we don't it because we can help ourselves.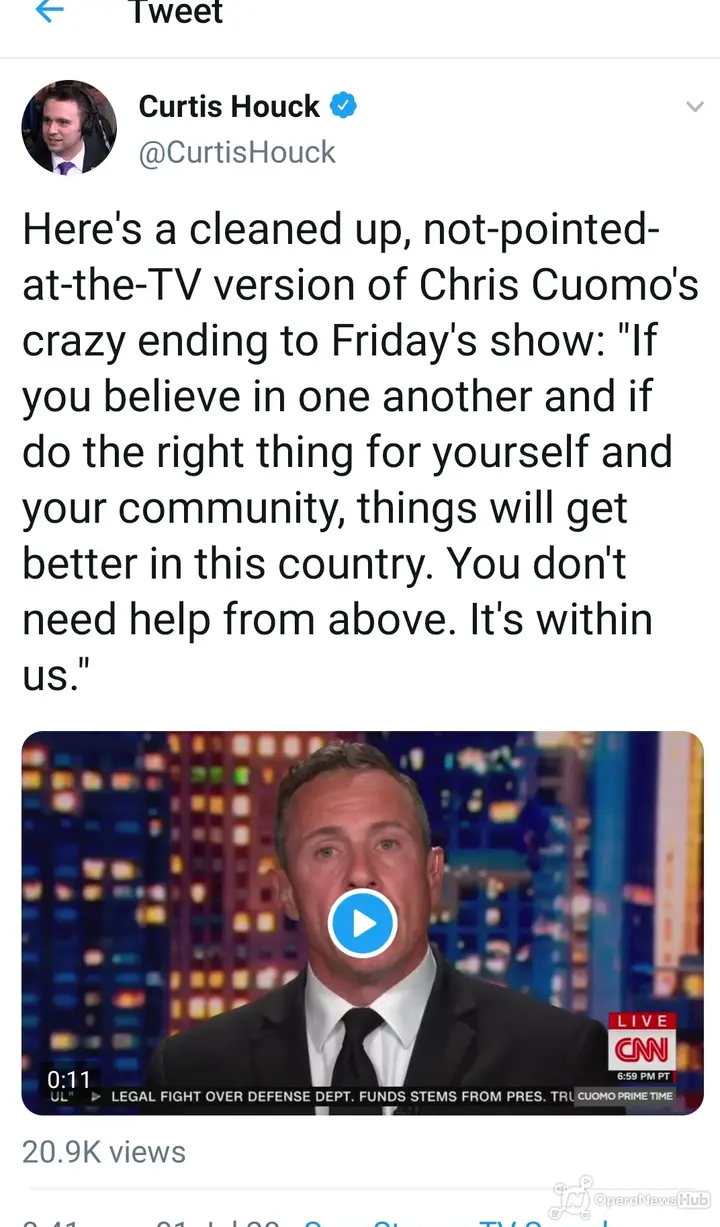 This leaves me with no shadow of doubt that chris the cnn presenter is an infidel that depends on the strength of humans which can never sustain long.
Below are some comments from Americans:
@bowel
The reason why our country is in total chaos and turmoil is because we have turned our back on God! He is so wrong and this country needs to back to our roots, before it's to late!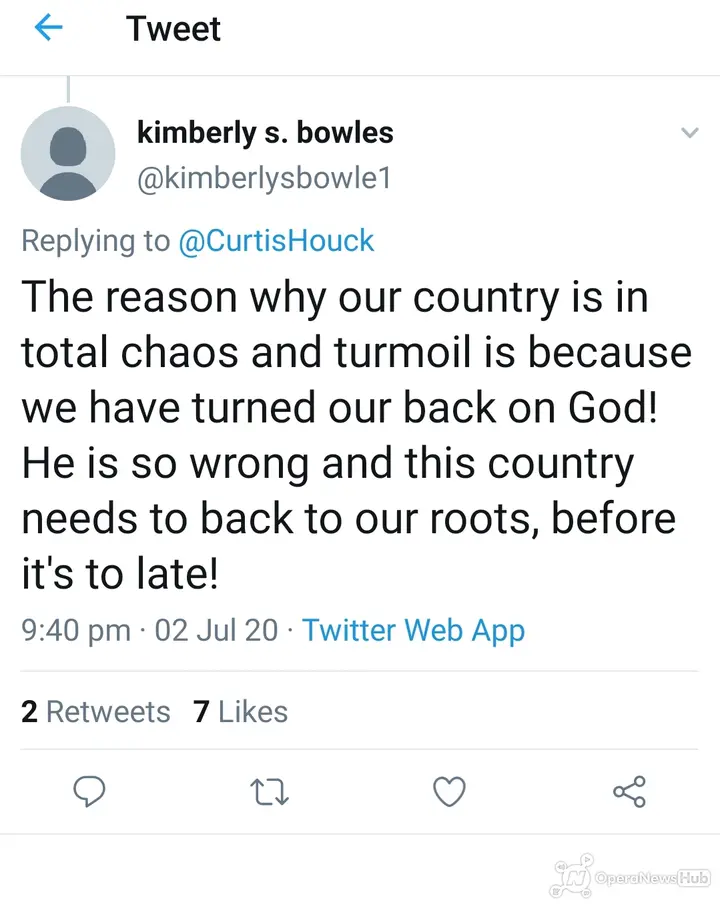 @T C
So for clarity @ChrisCuomo – my brother – is there more context here, or is this meant to be taken exactly as stated? For ex, are you maybe implying God has already shown us what to do, and now we just need act? Or are you in fact flat out saying we don't need God's help?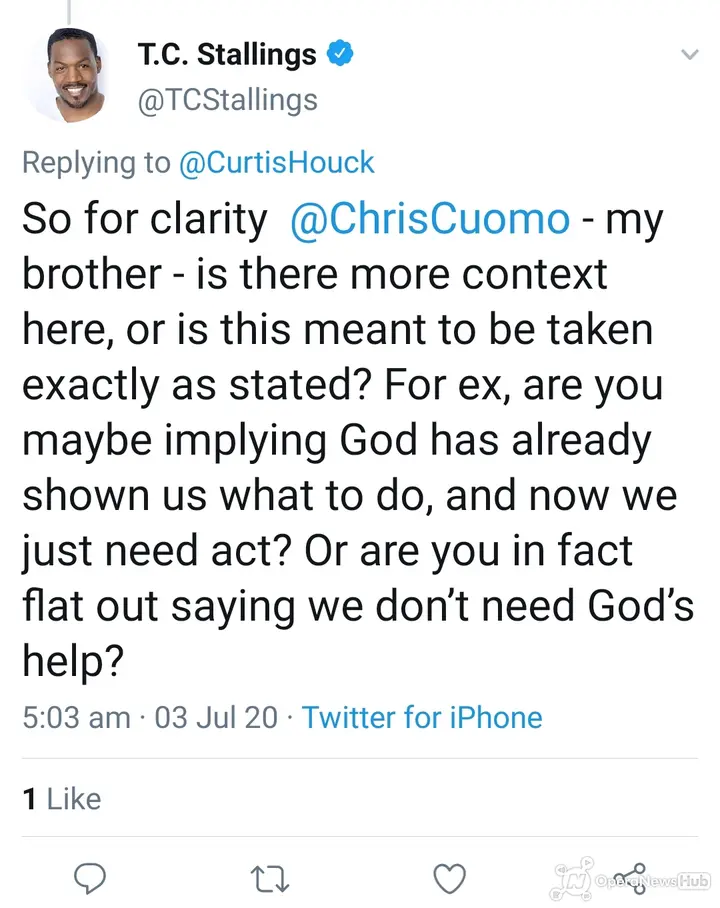 @carlos
@ChrisCuomo, if it was truly within us, there would be no riots, looting, disturbances, burning of buildings, and toppling of statutes. There would be understanding. But, it is not within us as you can see. It comes from above us, it comes from God.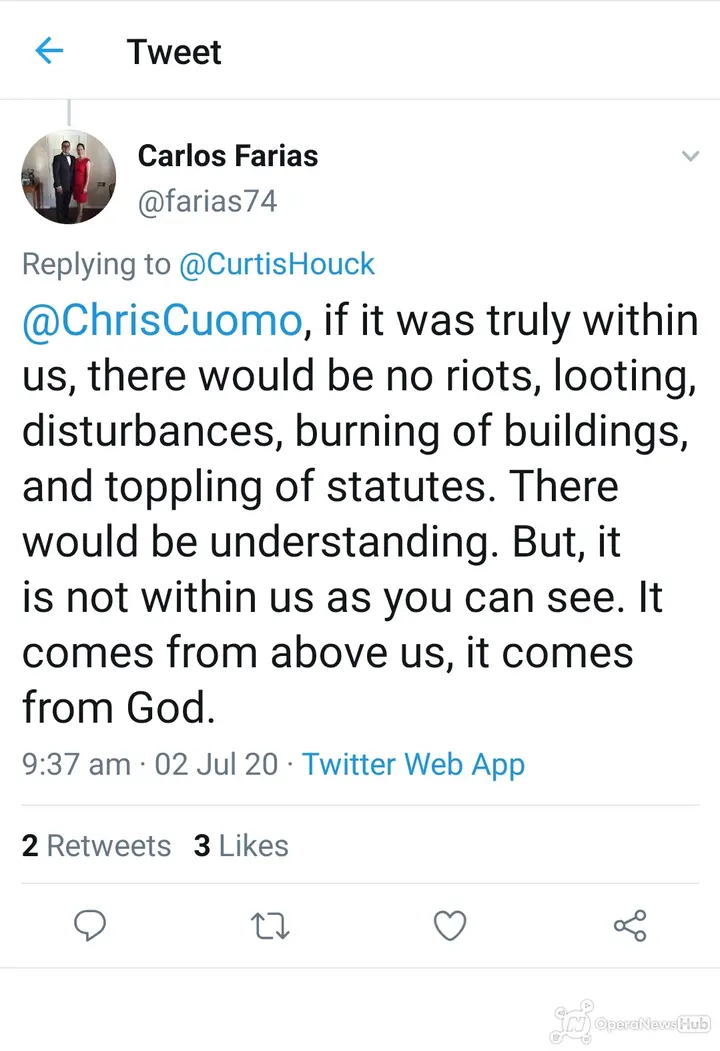 @Amie
Believers in Christ truly need to 'armour up'. Time to sharpen the "Sword". True that it is the Christ that is in the heart of the Believer, but this is NOT what Chris Cuomo was talking about – I know it, you know it and I'm positive CNN knows what was being said.