Most times, couple who get married at an early age, face a lot of marital challenges but if properly handled and not allowed to consume them and they eventually overcome it, the marriage would be a sweet one and would serve as an example for others to emulate.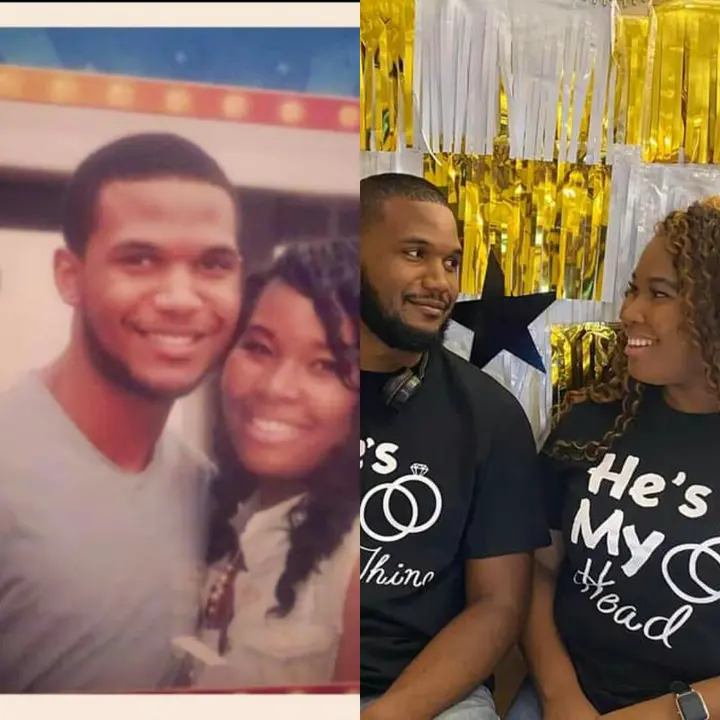 Every marriage, has its ups and downs, which is why either of the couple should learn to control the madness that comes up in their marriage at intervals and not allow it burn down the marriage. In a situation, where either of them is raining brainstorm and fire, the later should learn to be water to calm the situation and not allow it get out of control, by being just like his or her partner.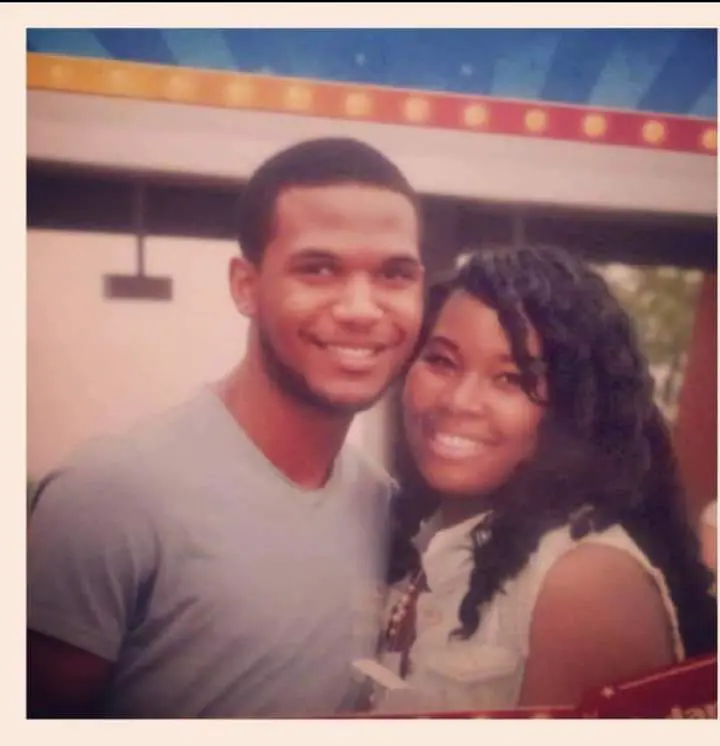 In a trending post of a group I belong to on Facebook called "Godly Marriages" is this very story of a lady called Shannon L. Roberts posted. She told the general house of thousands of folks, how GOD saved her marriage that was at the verge of collapse. She said she and her husband got married at a very young age of 21 and 22years respectively,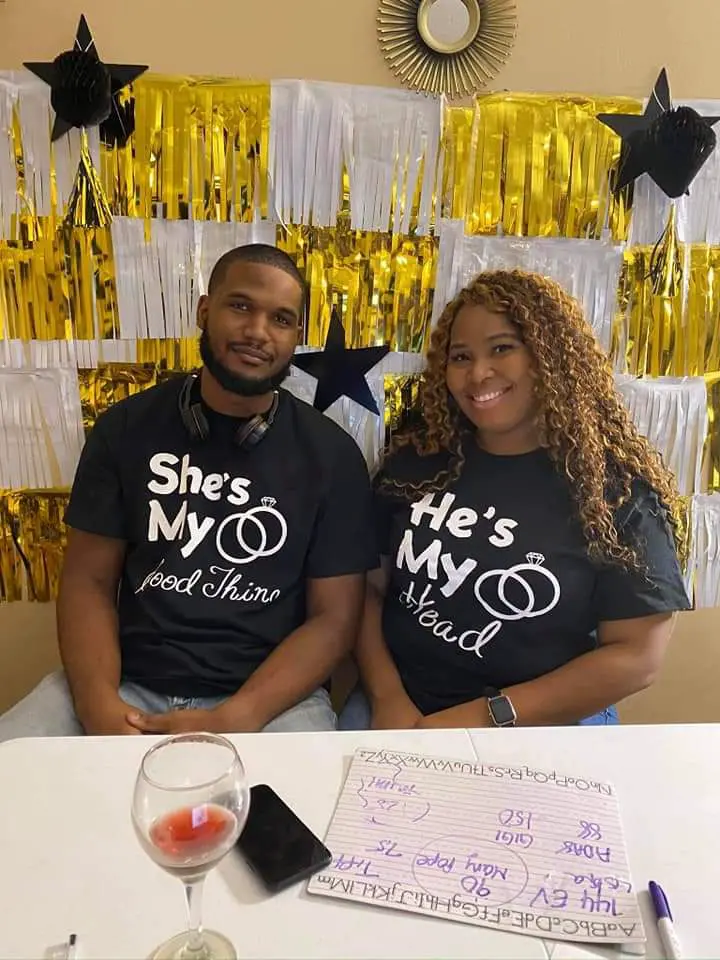 they both didn't know better despite growing up in Church, they allowed rage and all manner of anger take over them but GOD wasn't allowed in their marriage. Here's what she wrote that got the attention of reactions and comments from members on the platform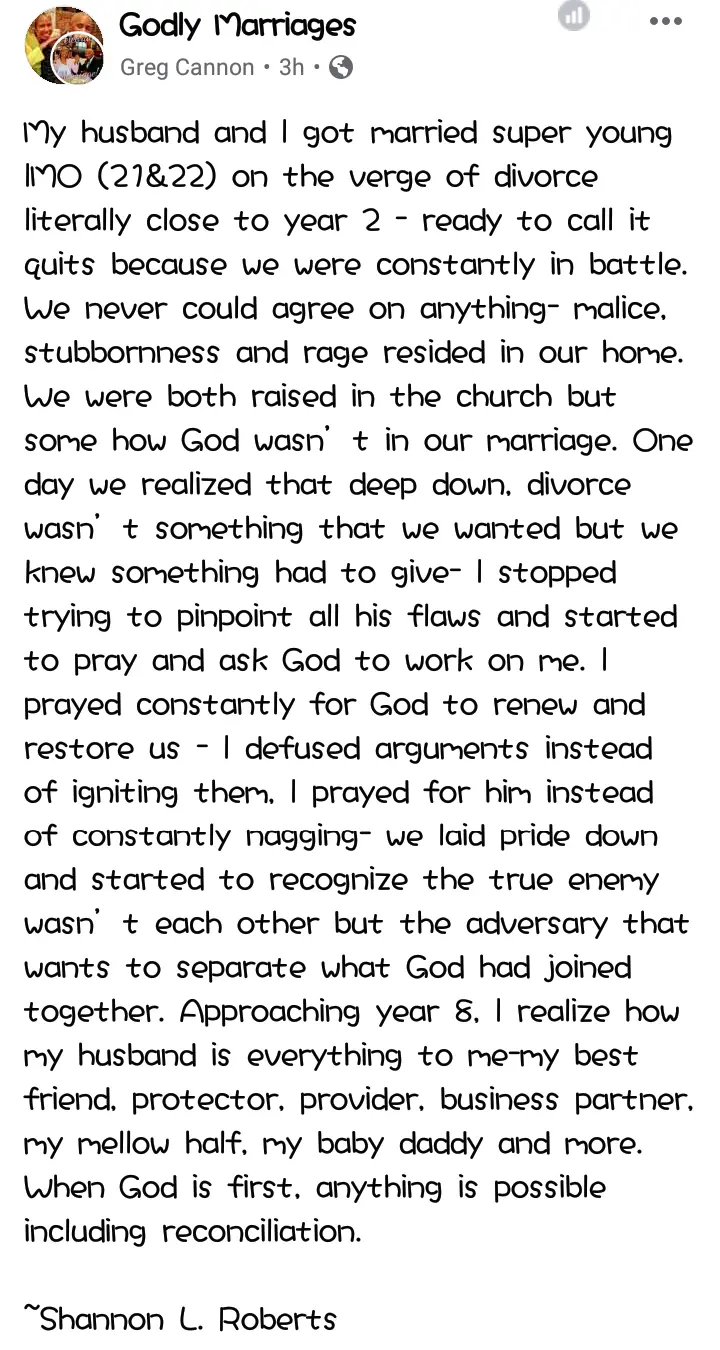 The importance of GOD in marriages, cannot be overemphasized. We must learn to compromise at some point in time in our marriages.
What is your take on this?