The covid-19 vaccine is now available to be used all over the world. But with it availability, Africa as a continent will need to get it from other countries as they were not able to develop any vaccine, not even a single one.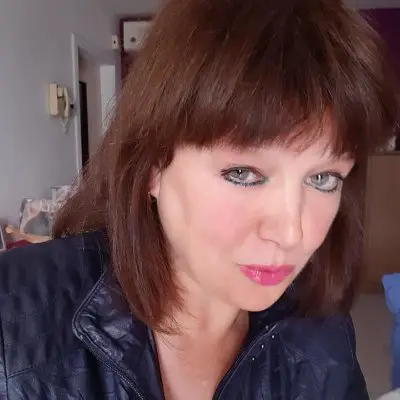 An American lady by the name Tracy Zille has blasted the whole of African for their inability to develop anything useful for themselves. She said the only good thing in Africa is having rich prophet and pastors who are not adding any value to the lives of the people of Africa. Here is what she said in her official tweet account as I quote her below.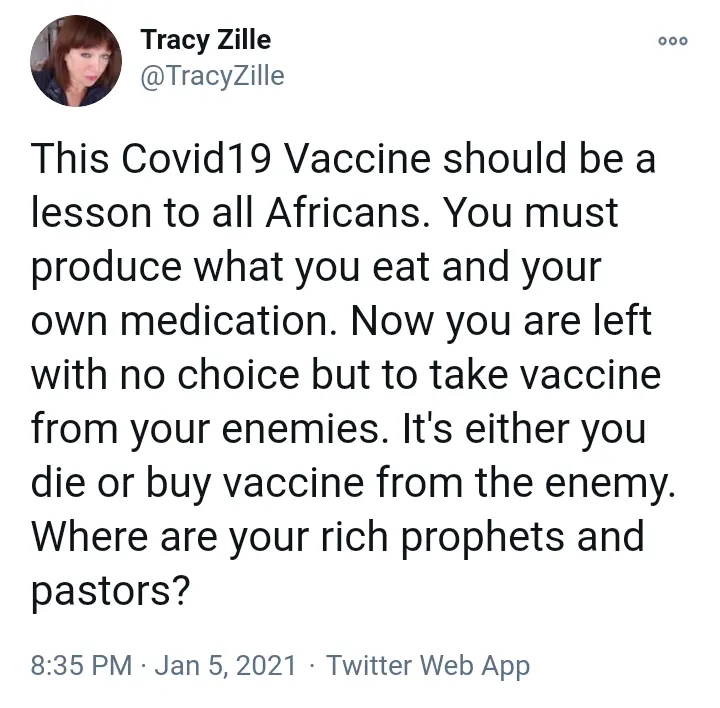 "This Covid19 Vaccine should be a lesson to all Africans. You must produce what you eat and your own medication. Now you are left with no choice but to take vaccine from your enemies. It's either you die or buy vaccine from the enemy. Where are your rich prophets and pastors?"
Here are some reactions to the tweet below.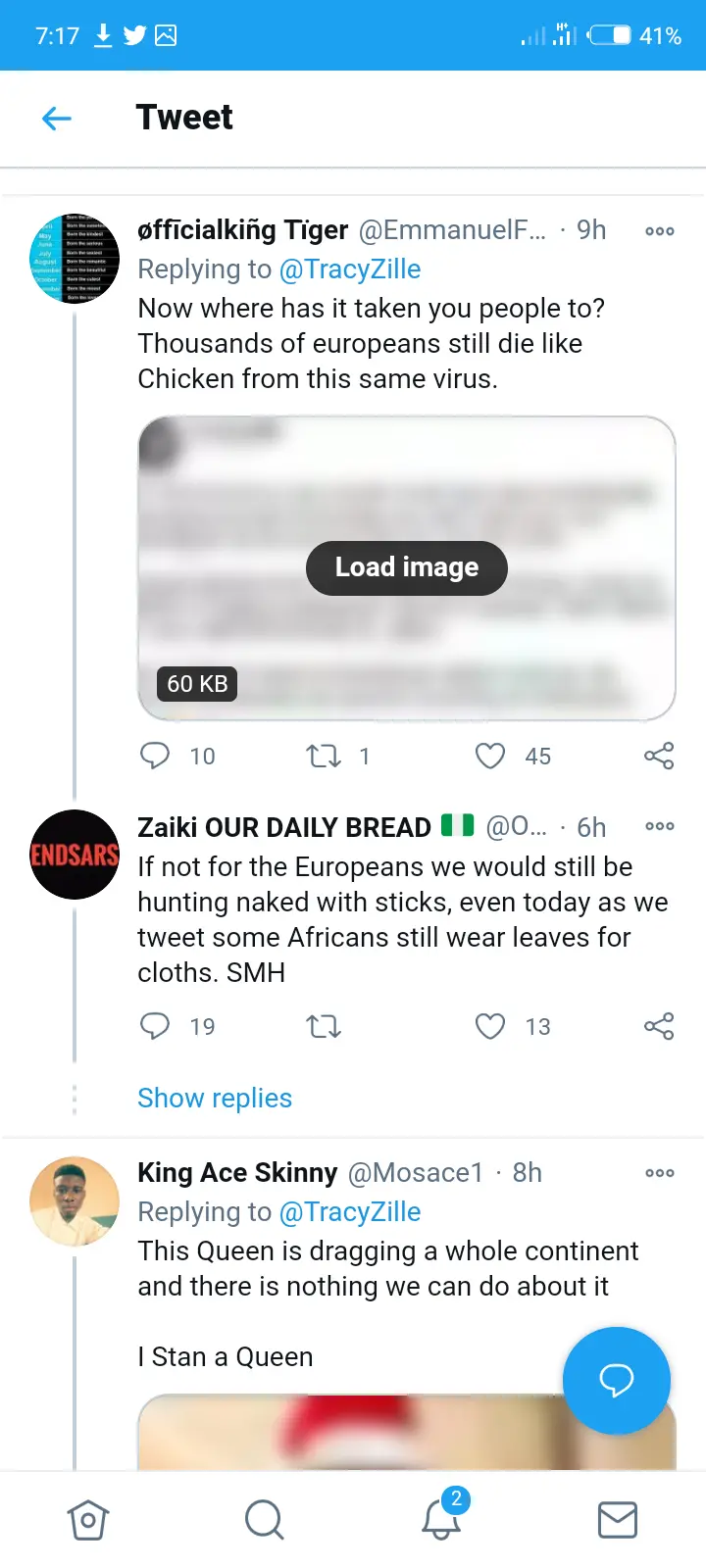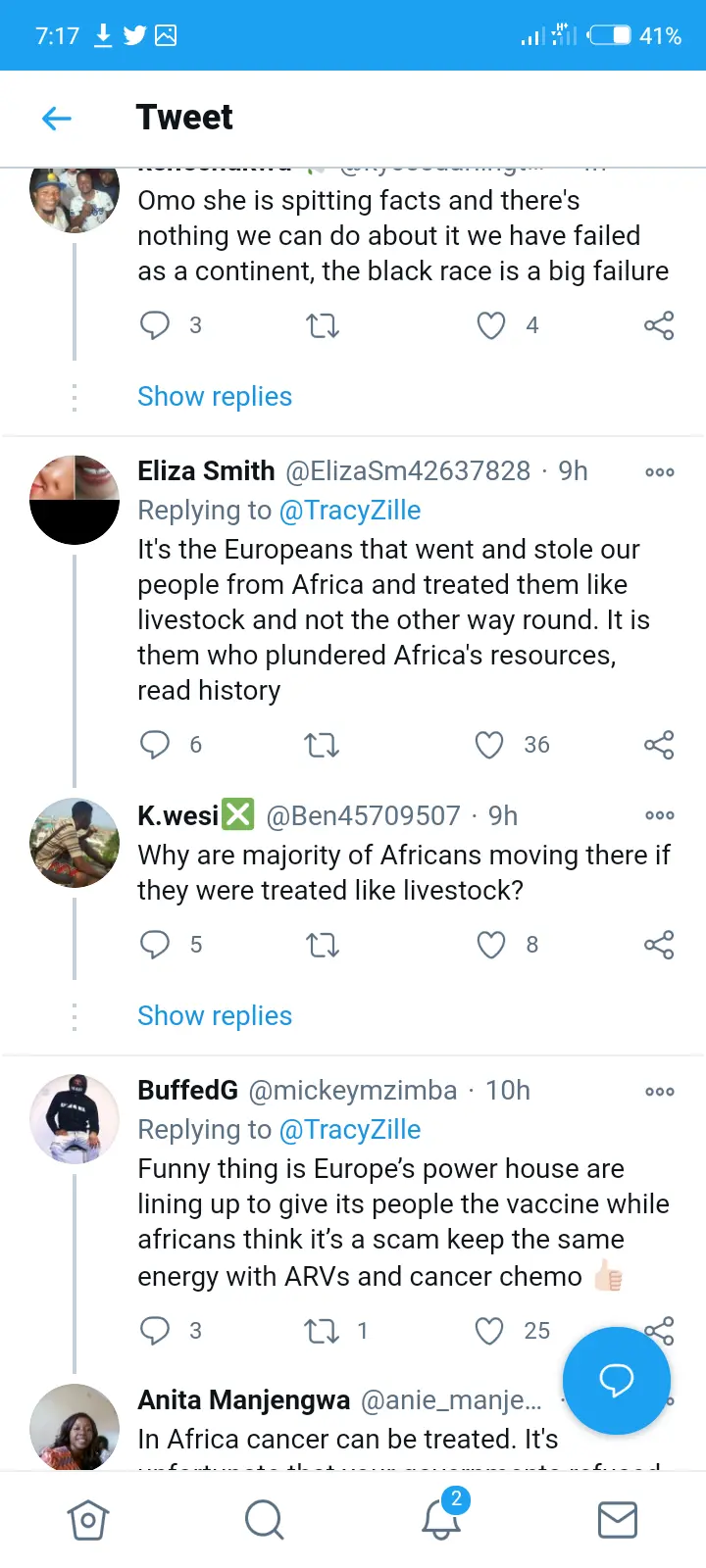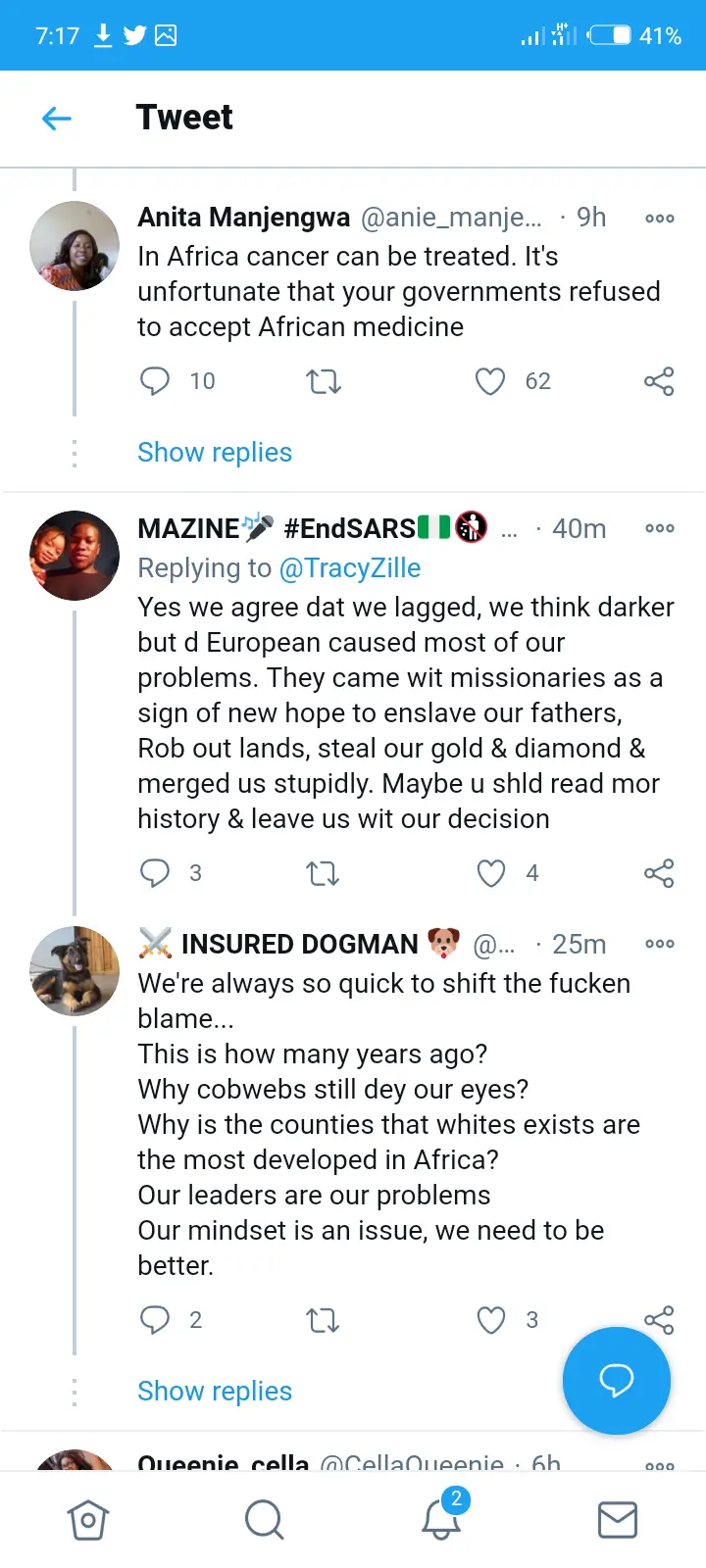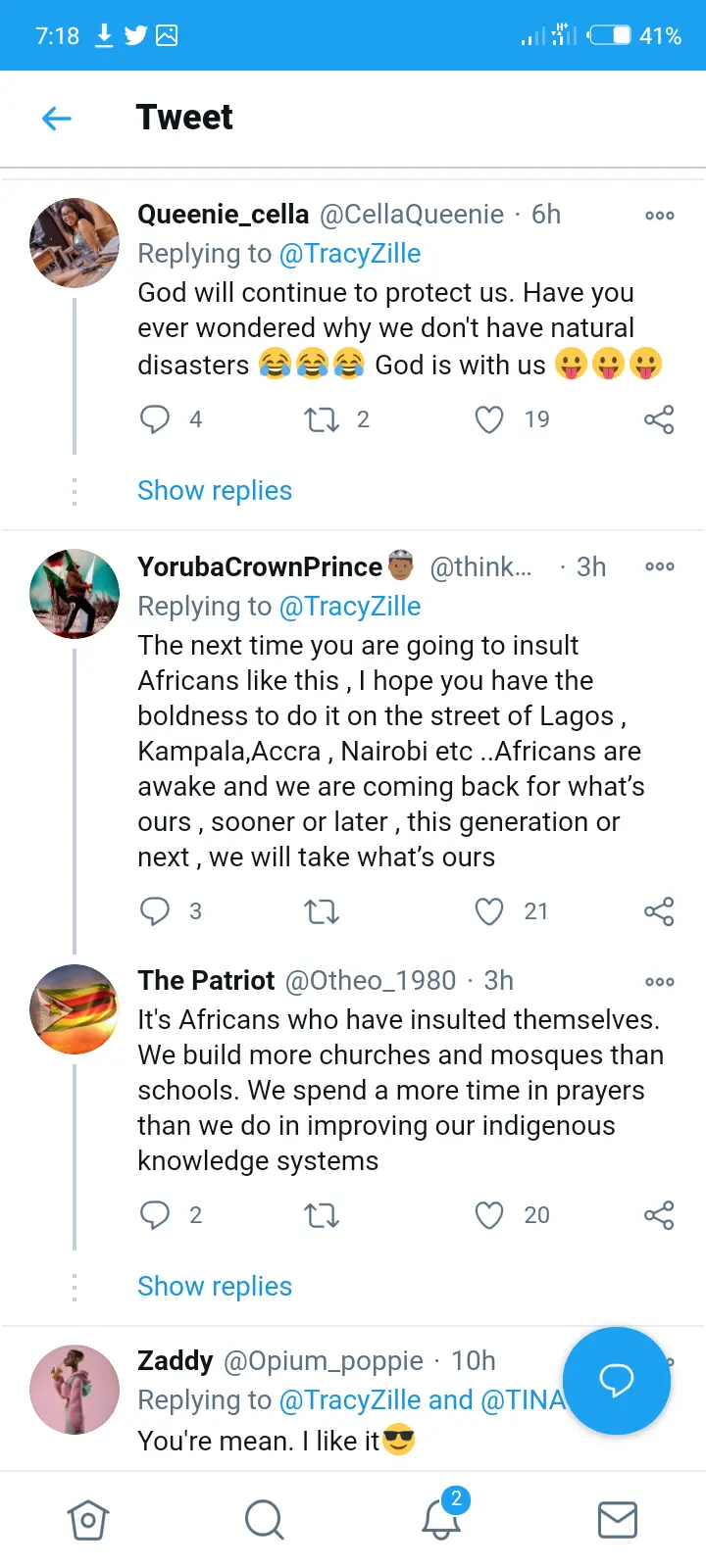 On a question directly to the African continent, she asks where are all her rich pastors and men of God who claim to be near to Almighty God.
she mocked African for not being able to produce anything except babies which they will still need the milk and food of the white men to feed.
What your take on this?